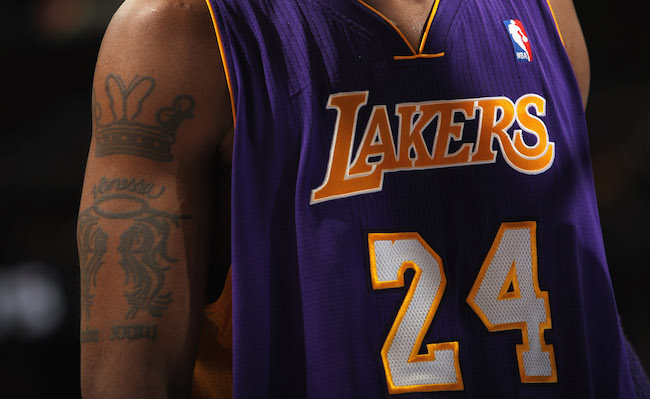 The NBA 2K video game series is typically lauded for their attention to detail. The producers take serious strides to emulate player likenesses in their games — from the way they look to the way they play and the gear they wear.
But, this week, the creators have found themselves in a bit of hot water after being slapped with a copyright infringement lawsuit that alleges they're using several players' tattoos in the game without permission.
Solid Oak Sketches claims Take-Two Interactive Software has used eight of its tattoos in its basketball video games and then refused to negotiate on licensing.

The alleged infringing ink gracing James includes a "Child Portrait on his inner left forearm" and "330 Area Code on his right forearm," the lawsuit, filed Monday in Manhattan federal court, claims.

Kobe Bryant's "crown with Butterflies on his right bicep" is among the tattoos in dispute, as are works on Kenyon Martin, DeAndre Jordan and Eric Bledsoe.
It's an interesting debate as to who really owns the artwork once it's tattooed onto a player's body. Do the rights belong to the player, who commissioned the work? Or do they belong to the artist, who personally created the piece? Precedent indicates that it might be the former, as THQ recently had to pay a tattoo artist $20,000 for the use of a trademarked design in a UFC video game.
When I talked to the lead producer of the EA Sports NHL video game series last year, he brought up this very same issue when discussing the ability to incorporate authentic goalie masks into the game. There's a lot of gray area when it comes to who owns the copyright to artwork, so that often becomes an issue contractually.
(Via New York Daily News)