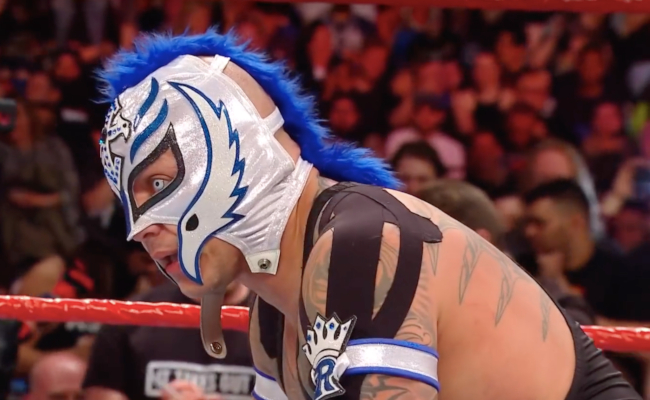 There have been rumors since Money in the Bank (and honestly, there are kind of always rumors on this topic these days) that Rey Mysterio is injured. We knew that Samoa Joe's nose was broken, and there was blood, and the match was apparently ended early. As for Rey, something seemed to be going on with his shoulder, but there weren't details at first as to what. Now Rey himself has taken to Instagram, as he receives treatment, to explain to fans what happened to his shoulder, and what's being done about it.

So after Sunday's Money In The Bank match against Samoa Joe, there's still some issues that need to be cleared up after that 1-2-3 pin, but due to the result at the ending of the match I separated a little bit of my AC joint, and we're doing some PRP sessions here at the lab. Hopefully, this will improve my range of motion, which has been really bad. I got two Uranages from Samoa Joe. Landed right on my left shoulder. Put all the weight on it. I've been having a hard time lifting up my arm.
"PRP sessions" refer to injections of Platelet-Rich Plasma, which you can see happening in the video. They're supposed to accelerate healing, although the effectiveness of the treatment is disputed. Nevertheless, hopefully Rey Mysterio recovers soon enough that doesn't have to vacate his United States Championship.