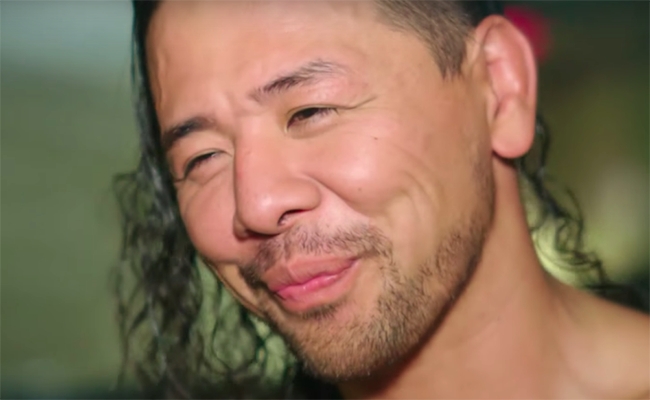 It's a pretty good time to be Shinsuke Nakamura right now. He's heading to one of the main events at WrestleMania 34 after winning the men's Royal Rumble match, and he's finally a focal point of Smackdown Live after nearly a year of not doing much since his main roster call-up.
Of course, long before coming to WWE a couple of years ago, Nakamura was a legitimate pop culture phenomenon in his native Japan, and enjoyed several years as a high-profile public figure.
Nakamura had an autobiography published before he signed with WWE, and it was originally released in two volumes in Japanese. North American fans can finally rejoice, as this summer, a version of those memoirs will be published in English for the first time.

This week, VIZ Media announced that they had acquired the English-language rights to Nakamura's life story, and distributed this press release about the details:
VIZ Media, LLC (VIZ Media), a premier company in the fields of publishing, animation distribution, and global entertainment licensing, springs into the wild world of professional wrestling as it announces the acquisition of the English-language publishing rights for KING OF STRONG STYLE: 1980-2014.

Originally published in two paperback volumes in Japan, (1980-2004, 2004-2015), the autobiography of one of Japan's greatest professional wrestlers, Shinsuke Nakamura, will be released as a single-volume hardcover print edition as well as a digital edition by VIZ Media in the summer of 2018. Both hard copy and digital releases will feature select color and b&w photographs.

Nakamura now appears weekly on USA Network's Tuesday night program, Smackdown Live, which has over 2 million weekly viewers, where he is frequently featured in the main event match-ups.

Before he became a star of American professional wrestling, Shinsuke Nakamura was Japan's "King of Strong Style." His autobiography traces an amazing life and career from the amateur grappling ranks to the Nippon Budokan. Thrill to his matches against such legends as Kurt Angle and Brock Lesnar, his reign as the youngest IWGP Heavyweight Champion, and his success as a mixed martial artist.
If you hadn't got around to learning Japanese quite yet, you will soon be able to read the life story of the King of Strong Style, in his own words. Excited?