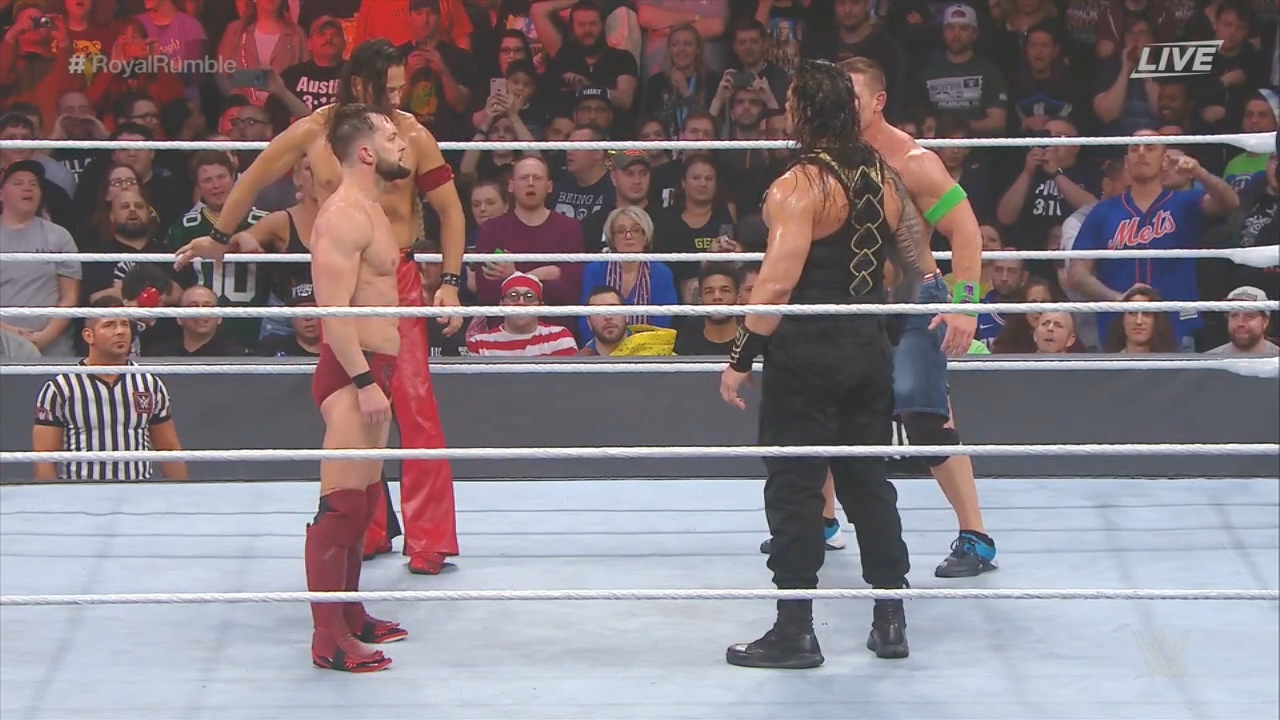 The 2018 Royal Rumble was one of the best in recent memory, as WWE offered up a final four of John Cena, Finn Balor, Randy Orton and Shinsuke Nakamura. The big surprise entrant to this year's Rumble was Rey Mysterio, who gave us a couple of 619s, including to both Cena and Orton at the same time, and other vintage Rey moments before getting tossed out as part of the final six by Balor.
Of the final four, Balor was tossed out first by John Cena, but not before hitting Nakamura with a nasty stomp as a counter.
Nakamura then took out Cena after putting Cena over the ropes onto the apron and countering a spear through the ropes with a kick that sent Cena to the apron. From there, it was Reigns taking control against Nakamura, but Shinsuke put Reigns in a standing triangle while hanging over the ropes.
Reigns came close again to sending Nakamura over the ropes before a counter that led to both running off the ropes and a Kinshasa at high speed from Nakamura took Reigns down, and he tossed Reigns over the ropes from there for the stunning win.
After the match, Nakamura announced he'd be going after A.J. Styles and the WWE Championship, setting up a dream match at WrestleMania.