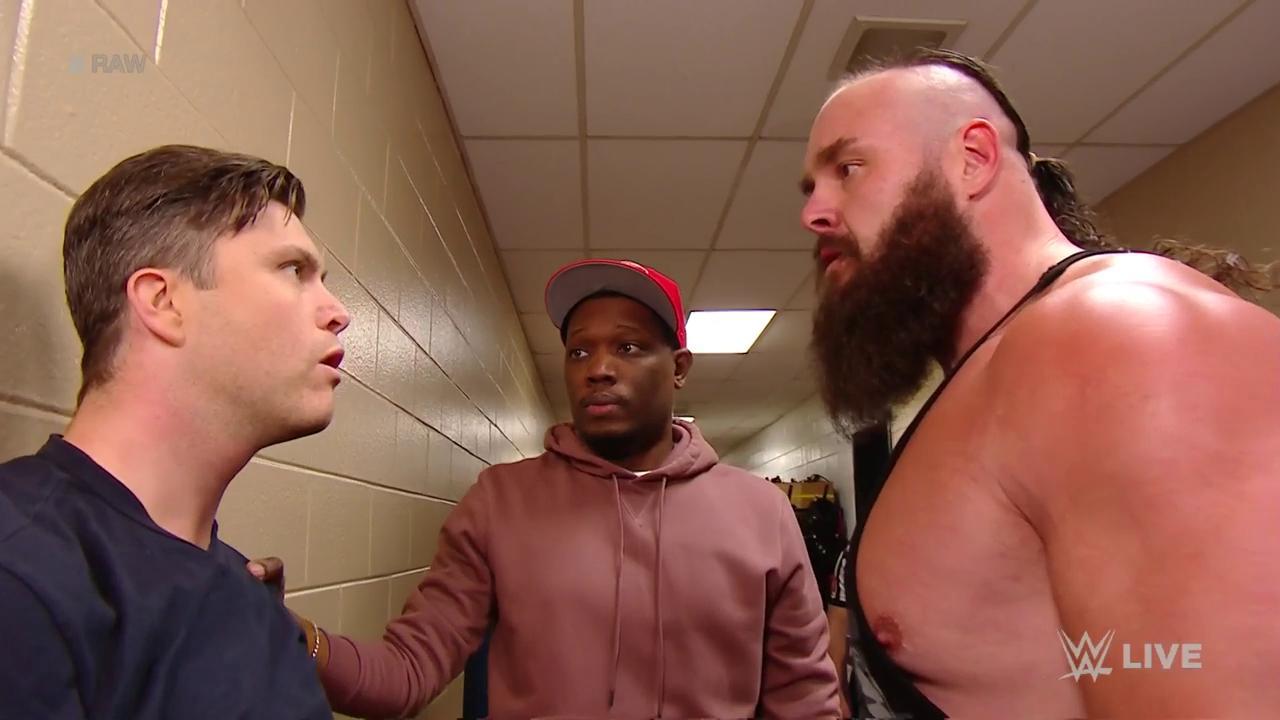 As WWE announced yesterday, Colin Jost and Michael Che, the hosts of Saturday Night Live's Weekend Update, were guests tonight on Monday Night Raw. Mostly they just wandered around backstage encountering various Superstars and reacting accordingly. However, Stephanie McMahon announced almost casually during her segment with Che and Jost that they'll be appearing as "special guest correspondents" at WrestleMania 35.

We don't know exactly what that means yet, obviously, but it sounds like they'll be playing some variation on their roles as fake newsmen, presumably doing interviews or hosting segments. Later on Raw, Colin got strangled a bit by Braun Strowman, who then promised to see him again at WrestleMania. Hopefully Braun does more at Mania than just beating up a TV comedian, because otherwise, after last year's Raw Tag Team Championship Match, he's in danger of becoming the guy who does silly meaningless stuff at WrestleMania. But it's premature to worry about that, at least until we see what else they find for Braun to do.
In any case, celebrities have been an important part of WrestleMania since the beginning, and Michael Che should provide a fresh comedic presence at this year's event. Colin Jost will probably also tell some jokes.