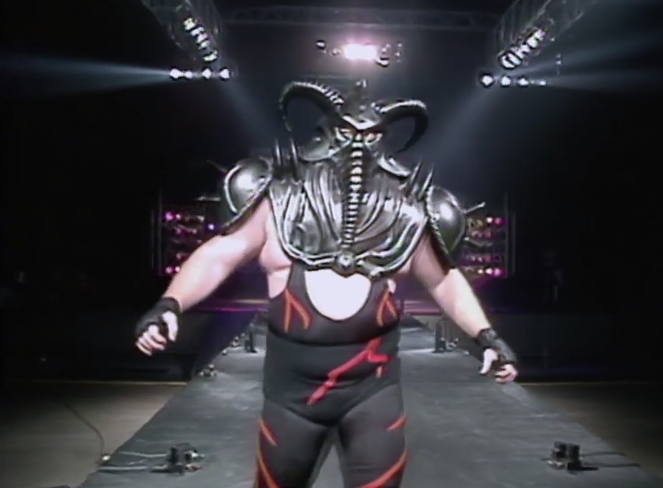 2016 and 2017 were tough for former WCW World Heavyweight Champion and WWE star (Big Van) Vader, from the announcement that a doctor had given him only two years to live, the unsure reality of what a diagnosis like that actually means, filming a documentary about the experience and passing out after a match in Japan.
2018's shaping up to be a battle as well, as Vader mentioned via Twitter that he was heading back to the hospital for heart surgery.
During a recent appearance on Busted Open Radio, Mick Foley — a man who once lost most of one of his ears to Vader during a match in Germany — explained why he thinks Vader is long overdue for a spot in the WWE Hall of Fame.
"Leon [White] was so dominant not just in WCW, I mean he'll be the first to tell you, if he came in during the attitude era in WWE he would have been amazing. They had him from the get-go running away from people. I remember driving with him and he would be like 'I'm Vader and running away from people!'. Where as I was given open reign to do whatever I wanted with my character, he just seemed to have so many people in his ear to tell him how to be Vader, when he's done it successfully all over the world…. I think when you take into account everything he's accomplished in WCW, NJPW, Mexico and in Germany and Europe … I tell people you can't let that one decision dictate if your career was a success. I didn't wander around wondering if my career had meant anything because I wasn't in the hall of fame, but it is a big deal."
We wish they man they called The Man They Call Vader the best in his surgery and ongoing recovery, and are keeping our fingers crossed we can see him on a Hall of Fame stage next April.