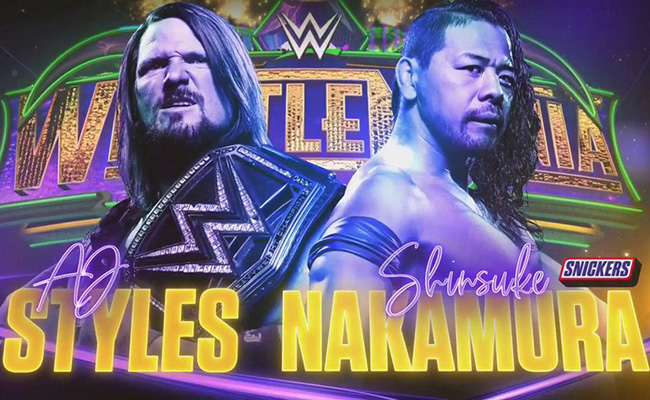 With little over three weeks left until WrestleMania, the card is nearly filled out. This means that the wrestling spectacle to end all spectacles is nearly upon us, and with that comes some side action to make this year's card that much more interesting — the gambling lines.
This year's edition of WrestleMania comes loaded with storylines, whether it's Ronda Rousey's pro wrestling debut, or Lesnar-Reigns II, or even John Cena vs. The Undertaker. Not to mention Shinsuske Nakamura vs. AJ Styles, and Asuka vs. Charlotte Flair. And probably a dozen more matches before it's all said and done. The point is, WrestleMania is coming jam-packed with storylines. And you better believe that betting sites and sports books are going to get in on the action for the biggest show of the year, to help whet your whistle when it comes to lining your wallet with some extra spring cash.
Thanks to Sports Betting Experts, some of the preliminary lines for this year's card have been released and some of them happen to look intriguing when it comes to making some money (for entertainment purposes only).

For example, Roman Reigns is a heavy favorite to win the Universal Title at -350, while the odds of Lesnar retaining are +300. Given that Lesnar looks more and more like he's going back to the UFC, it'd be fair to assume that one would be throwing away money for even the paltriest of wagers on The Beast Incarnate.
After that is where the lines get intriguing, with the Intercontinental Championship match between Seth Rollins, Finn Bálor and The Miz, where The Miz is getting +350 if he retains the title. Considering that The Miz is within weeks of reaching Pedro Morales' record of holding the belt, theoretically putting a few dollars on The Miz to retain at WrestleMania, and drop the belt the next night wouldn't be the worst of ideas. (Yes, he's probably losing, but that's some pretty decent action to get in on if you're trying to make any money at all on a betting underdog.)
Other favorites include Ronda Rousey at -350 (winning by submission being a separate prop bet at -225), with Stephanie McMahon taking the loss (and in another prop, Stephanie is the heavy favorite to actually take the loss, at -300).
Along with those lines, the other intriguing early prop bet on the list is what will end up being the final match, and thus the real main event, which is always a topic of interest and debate. At this moment, the favorite to headline is Lesnar vs. Reigns. Traditional history would be wise to believe that, but storyline-wise it doesn't make sense (at the moment). If these lines have proven anything thus far, it's that anything can and in fact might happen this year, and an unpredictable 'Mania is always the best kind.