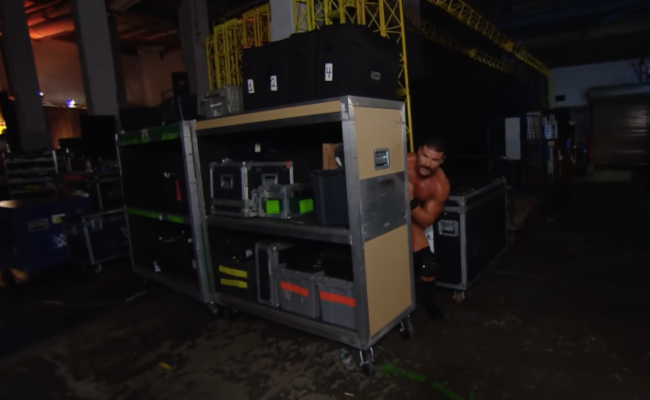 Monday Night Raw is what it is. WWE's flagship TV show is known for being a bit of a mess, with Vince McMahon supposedly changing creative decision according to his whims until the very last minute, and performers unsure what they'll be doing until they're actually doing it. According to multiple sources, last night's Raw was a bigger mess than usual, and didn't even have a finished script when it began airing.
WrestleVotes broke the news last night, not that anyone who'd been watching was necessarily surprised:
On Wrestling Observer Radio, Dave Meltzer added what he'd heard, noting that"a lot of things changed while the show was going on." He went on (transcript via 411Mania):
Apparently, backstage it was extremely disorganized, and things were being changed as the show was going on. Matches were changed. And maybe that's why Baron Corbin got pinned. Who knows?
Last night featured Champions Kofi Kingston and Seth Rollins, as well as Mr. Money in the Bank Brock Lesnar (which still feels weird to say) in both the opening and main event segments. In between it featured special guest Mick Foley introducing the new WWE 24/7 Championship. It doesn't seem like an episode that ought to have been planned on the fly, and it makes you wonder what could have happened but didn't.