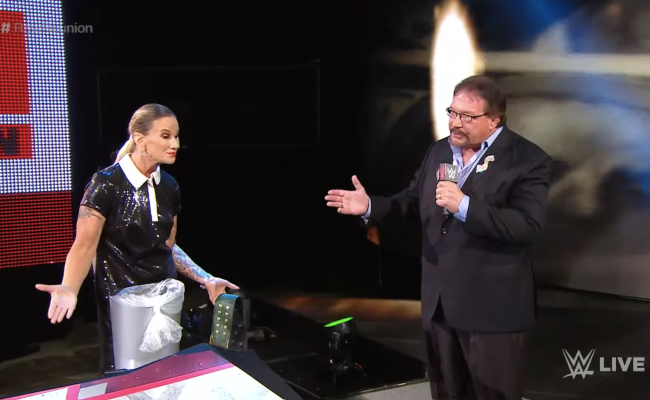 We all knew all along that the WWE Raw Reunion was a blatant attempt to goose the viewership numbers. WWE loves to call Legends and alumni whenever they really want people to watch, and this time they pretty much called all of them. Regardless of what you thought of the show, the gambit worked, giving Raw the most views they've had all year by a healthy margin.

Per 411Mania, the Reunion was the first Raw this year to surpass three million viewers. Here is their hourly breakdown:
Hour 1: 3.019 million viewers, 1.11 rating in 18-49 demographic
Hour 2: 3.178 million viewers, 1.17 rating in 18-49 demographic
Hour 3: 3.083 million viewers, 1.13 rating in 18-49 demographic
It would be nice to think these numbers might give Raw a lasting bump, but considering how little time they spent putting over current talent, it seems likely that the vast majority of people who tuned in to see Stone Cold and Hogan will tune right out again.
Meanwhile, with WWE's second-quarter financial report being released tomorrow, 411 also reports that Vince McMahon, Triple H, Stephanie McMahon, and several other WWE executives recently sold a bunch of the company's stock, implying that they don't have great faith it will be worth as much after tomorrow.