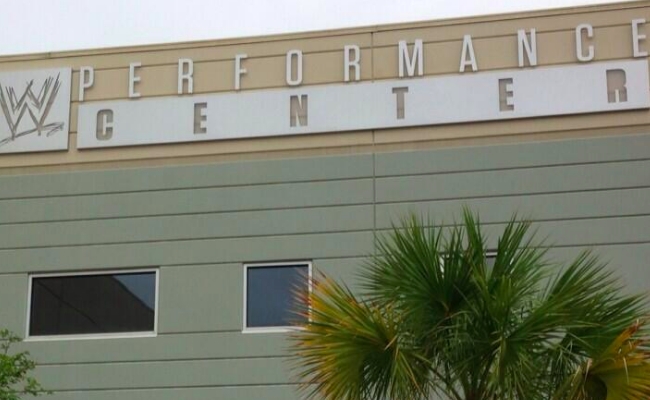 Remember that time someone was shot outside the Performance Center for charging at a police officer with a knife? And then he mixed his poop in a bucket with some milk and smeared it on the walls of the building?
According to TMZ, WWE has now gotten an emergency restraining order against the man responsible for causing all of this ruckus (here's video of the original incident, if you're inclined).
Armando Alejandro Montalvo is, according to his Instagram bio, a "Professional Ghostbuster, Wrastler, Platform Artist, Musician, Writer, Comedian, Actor, Philanthropists." He's been uploading bizarre videos lately, including this "promo" against the WWE for pursuing the restraining order.
More from TMZ:
In March 2018, Montalvo again surfaced at a WWE event venue in Florida and began harassing employees — screaming, "My new wrestling nickname is Generation Flex because my d*ck and my balls is bigger than Generation Ex."

WWE says they learned Montalvo posted an Instagram message on April 4 cryptically threatening WWE wrestlers and staff — and rushed to court to get an immediate restraining order against him because they fear he's a serious threat.

WWE says Montalvo has also threatened to use his own semen in a biological attack.
… gross.
Montalvo's obsession with WWE and desire to work for the company has inspired dozens of insane videos on his Instagram account (proceed with caution).
Gonna go out on a huge limb here and say that maybe this isn't the best way to score your dream job. (Though there's probably a fledgling indie promotion that would like to capitalize on this bizarre story, sadly.) We suggest hiring a couple of extra security guards to keep everyone safe might not be a terrible idea at the Performance Center for the time being.