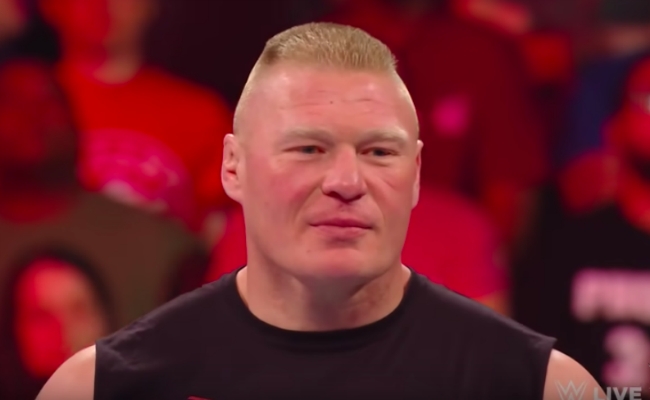 Let's be real – even the most in-it-for-the-art wrestling fans can't deny they at least kind of want to know what all the WWE superstars get paid. Well, The Mirror recently published a rundown of the salaries of many main roster WWE employees, and it reveals some pretty interesting things.
According to figures from mid-2018, Brock Lesnar is WWE's highest paid male employee, making 12 million dollars a year plus live event feels. He's followed by John Cena at 8.5 million. The salaries of the highest paid mainstays of the Raw and SmackDown men's divisions start several million dollars lower, with Roman Reigns at 5, Randy Orton at 4.5, AJ Styles at 3.5, and Seth Rollins at a cool 3 million.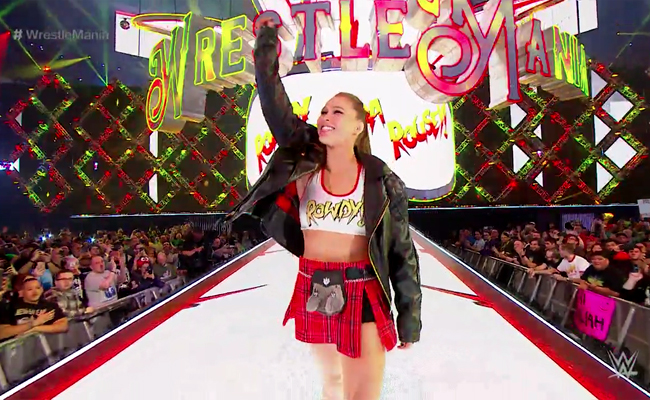 On the women's side of things, Ronda Rousey is unsurprisingly said to be the division's highest paid wrestler, having reportedly signed a 1.5 million dollar contract with WWE. (Fun fact – that's the same amount Dolph Ziggler makes in a year.) She's followed by Charlotte Flair at $550,000. Nikki Bella and Alexa Bliss are tied for third at $350K.
If it wasn't already, the wage gap between the divisions looks even more dramatic when you get to supporting talent. In contrast to their male counterparts, high profile performers Asuka and Becky Lynch both reportedly make $250K, and Nia Jax $100K. And while Apollo Crews makes $300,000 and Curt Hawkins $200,000, lower card female wrestlers like the Riott Squad make $80,000 a year. Discerning WWE viewers already know there are a lot of reasons to take "Women's Evolution" advertising with a grain of salt, but this list serves as, among other things, a numerical reminder of how the company values its employees.