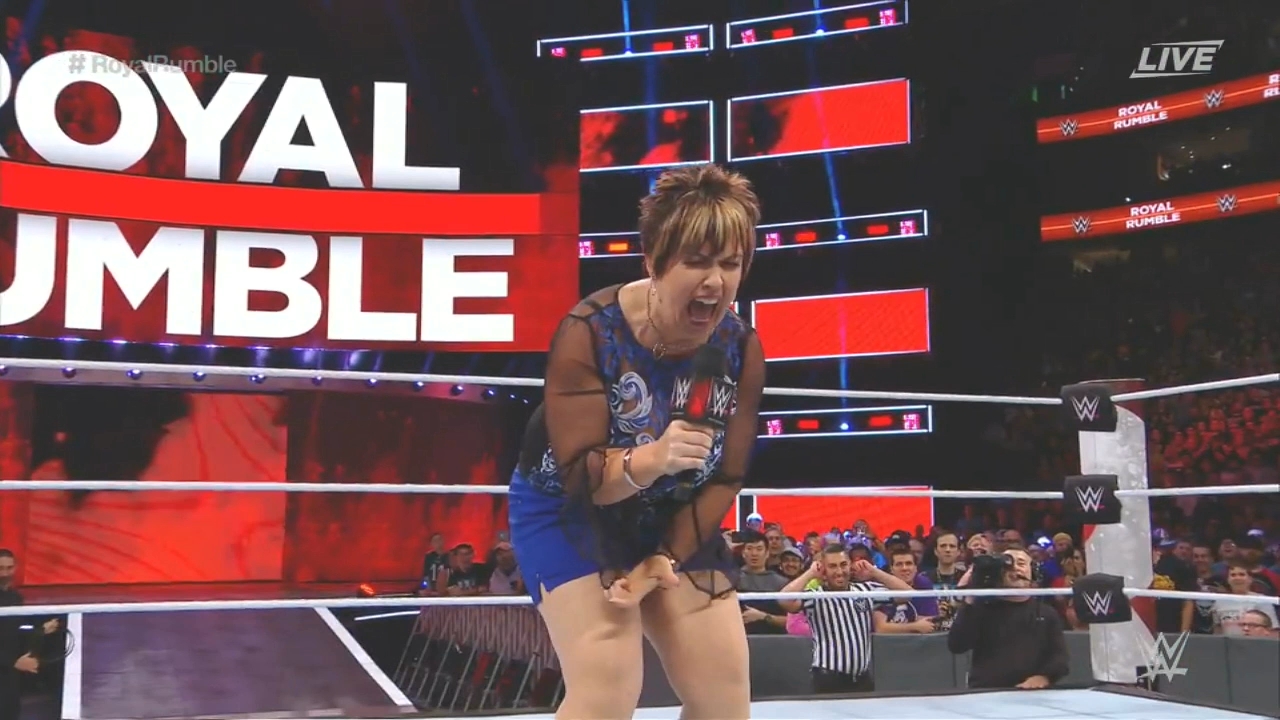 The first-ever women's Royal Rumble match was the main event on Sunday night in Philadelphia and, as expected, the match was full of surprise entrants. With a limited number of women on the WWE roster, to fill a 30-woman Rumble we knew there would be a lot of legends, NXT call-ups and others and the match did not disappoint.
The first to enter was Kairi Sane, the winner of the inaugural Mae Young Classic, who came in and delivered an awesome elbow from the top rope.

Lita was the first legend to make an appearance and delivered a pair of Twists of Fate and a Moonsault before being eliminated. Torrie Wilson and Molly Holly were the next to follow suit, with Holly taking it to the top rope for a throwback.
Michelle McCool came in and cleaned house with three eliminations, hanging around for a pretty long time before getting tossed.

Vickie Guerrero was one of the biggest surprises of the night, showing up for a vintage "Excuse me!" segment that saw her get quickly tossed out of the ring by all of the women in the ring.
Kelly Kelly and Jacqueline were the next to join the match as legends for brief bits. Later NXT champion Ember Moon came in, injured arm and all, to work a few spots with Nia Jax and Asuka. Beth Phoenix also joined to go at it with Nia Jax before getting tossed out by her friend Natalya.
Both Bella twins made their return to the ring late in the proceedings to join the fray and bring twin magic back.

The 30th and final spot went to Trish Stratus, not Ronda Rousey as most anticipated, getting a big pop for her entrance.
If you haven't already, listen to this week's McMahonsplaining podcast where we preview the Royal Rumble and talk to Diamond Dallas Page
[protected-iframe id="77295b030660fdfeabccb2daf32edb61-60970621-10222937″ info="https://omny.fm/shows/mcmahonsplaining/episode-24-diamond-dallas-page/embed?style=artwork" width="100%" height="180″ frameborder="0″]