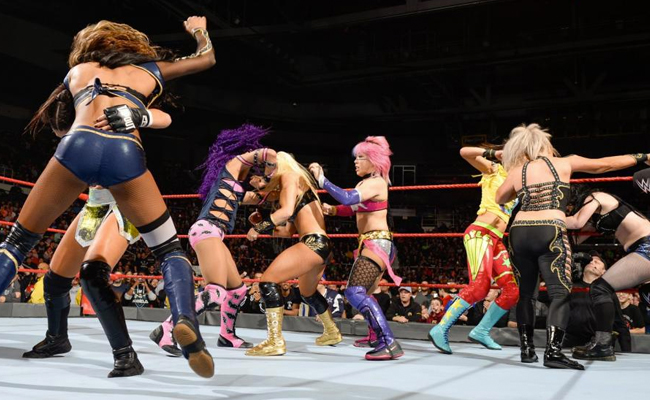 Since we learned there will be 30 competitors in the WWE women's Royal Rumble match, there's been plenty of speculation about who would be the surprise entrants to fill out the match, since there are fewer than 30 women on Raw and Smackdown combined.
We may now know the identity of a pair of returning Superstars, plus speculation on more of the surprise entrants. There could potentially be some spoilers contained here, so as always during the build-up to Royal Rumble and WrestleMania season, you've been suitably warned.
According to PWInsider and the Wrestling Observer Newsletter, former champions Molly Holly and Michelle McCool are both expected to return for the Rumble.

PWI says that Molly Holly's participation is a done deal, while McCool is still in talks. It's worth noting that McCool is married to the Undertaker, who is about to appear at Raw 25 and may announce there that he's getting back in the ring himself.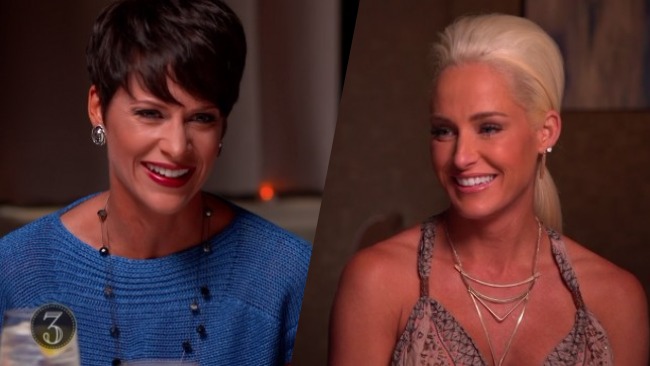 The two seem like good picks for returning. They're both obviously on good terms with the company, and in fact appeared together on the WWE Network show Table for 3 in 2016, alongside Candice Michelle. While Michelle McCool hasn't been in the ring since 2011 and Molly Holly hasn't since 2009, they're both still relatively young and in good shape. Molly is 40 and Michelle is 37, making them the same ages as AJ Styles and Shinsuke Nakamura, respectively.
WON also says the plan is for nine women from NXT to appear in the Rumble. If that means active members of the roster, there are currently only 11 women in NXT to begin with. Ember Moon, Nikki Cross, Peyton Royce, Billie Kay, and Kairi Sane seem inevitable, leaving four spaces open for competitors like Bianca Belair, Shayna Baszler, Lacey Evans, and so on. On the other hand, it's also possible that they'll bring in women who debuted in the Mae Young Classic but aren't NXT regulars yet, like Dakota Kai or Abbey Laith.
With 21 active women between Raw and Smackdown, that means there will like be 19 additional entrants in the Royal Rumble match, considering there don't seem to be plans for women's title matches at the Royal Rumble PPV. If there are really nine entrants from NXT, as well as Molly Holly and Michelle McCool, that would be the whole 30, which leaves no room for a returning Bella or the "big surprise" of Ronda Rousey. Given all that, I'm thinking the NXT number may turn out to be less than nine after all.
(Check out our must-listen McMahonsplaining podcast with WWE superstar Big Show. Subscribe on iTunes or Google.)