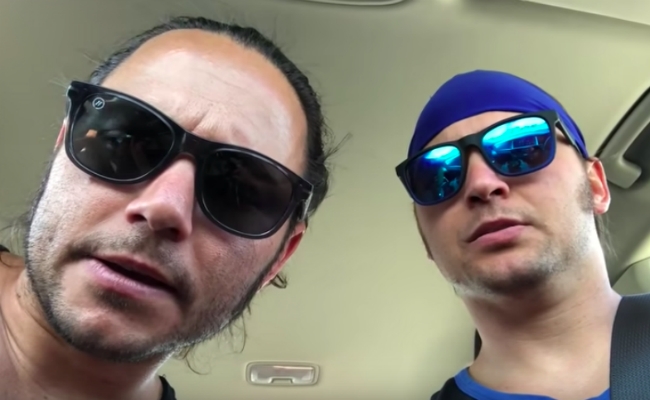 With their new TV show officially announced yesterday and their first live wrestling show, Double or Nothing, less than two weeks away, All Elite Wrestling is a huge topic of conversation among wrestling fans. A widely asked question is how AEW's product will differ from WWE. The term "sports-centric" has been thrown around, Cody said viewers "may not see one scripted promo," and Tony Khan used the word "authentic" yesterday's press release, but there isn't much concrete information about it so far.

At Warner Media's upfronts yesterday, Wrestling News Co asked Matt and Nick Jackson, the Young Bucks, what will make AEW different from WWE. The tag team described more of a general strategy than any specifics in their answer. After Nick said AEW needs to "look different" and "feel different," Matt added:
It's got to be shot different. Whatever do they do, we have to do the opposite. If that means that they have a PG type of show, we should have a more edgy type of show. Our matches should look different and the things we do in the matches should be different. Our stories should be different, they should be more complex.
Judging from their public statements, AEW executives believe that wrestling fans want something very different from what WWE currently offers, but so far, we don't know much about what their alternative product will actually be like, and it seems like they might know for sure yet either.