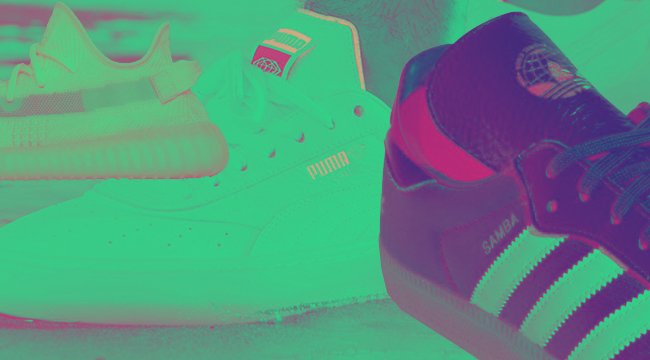 We know why you're here. You heard that those new YEEZY Boost 350 V2s that glow in the dark surprise released this morning and now you're freaking out that you missed out on a pair. Well, chill. We've got you. The real drop is still set for this Friday so don't go dropping $500 on an aftermarket pair of YEEZYs because they aren't sold out, yet.
We're really on the fence about these 350 Glows, considering they knocked off the Vapor Street Flyknits and they seem bound to ruin movie theater experiences everywhere. One day, you'll be sitting down in a movie theater you paid way too much money to get into and you'll see a pair of YEEZY Boost 350s just wandering around the theater. Thanks a lot, Kanye.
Last week we predicted we'd have a strong release week and it looks like the shoe brands have delivered!
For the first time in SNX history, we've got a pair of Dr. Martens on the list, as well as a stitch for stitch re-creation of a rare 90s classic Nike design. Here are the dopest shoes out this week, plus a pair of YEEZYs.
Adidas Oyster Holdings World Travelers Collection
The Adidas Samba silhouette is one of the brand's oldest and best designs and it's getting a nice overhaul thanks to LA-based fashion label Oyster Holdings. Dubbed the "World Traveller's Cup" this collection features a full-grain leather Samba, with an extended tongue and an embroidered runner on the heel. Releasing in a primary colors colorway, the set consists of three identical pairs. Honestly, I tried to pick a favorite and I can't, which is probably Oyster Holdings intention — they want us to want all three.
Well, mission accomplished Adidas and Oyster Holdings! I want them all. You win, I suppose.
The Adidas and Oyster Holdings World Travelers Collection is set to drop on May 31st with a retail price of $130. Pick up a pair at Adidas online store.
Fragment Design Dr. Martens Hollingborn Derby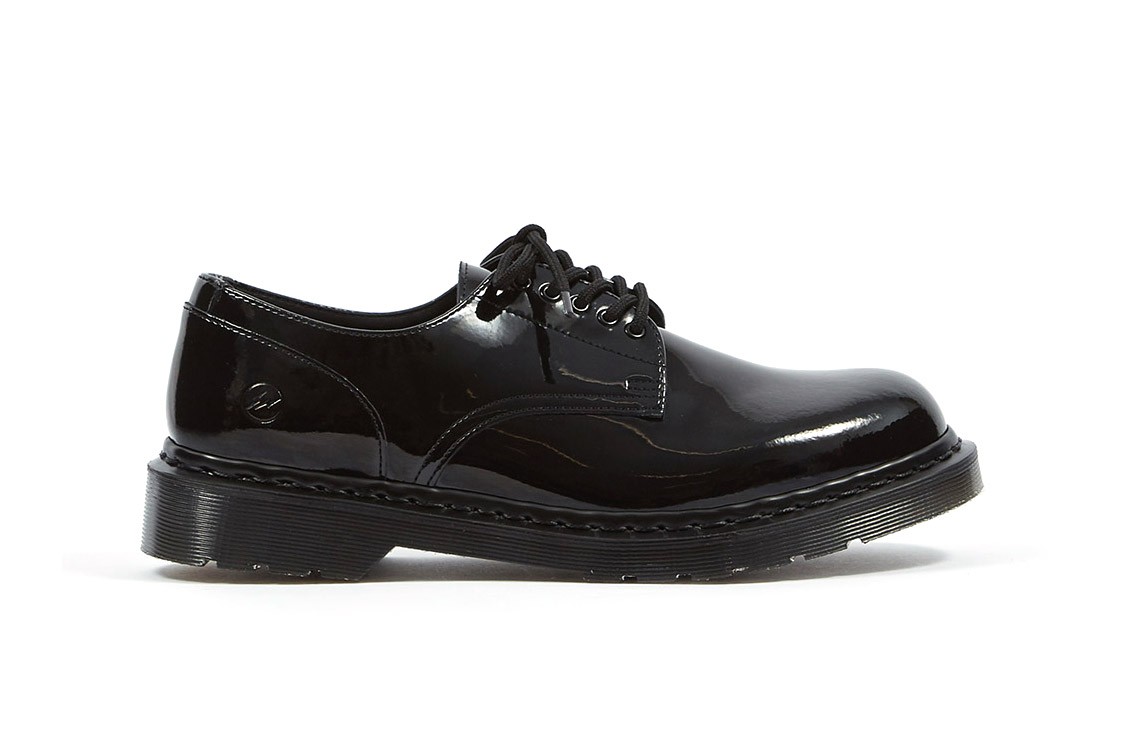 Made in collaboration with Hiroshi Fujiwara for retailer/label BLENDS, the Dr. Martens Hollingborn Derby are sleek and exude class. Combining the 1461 Patent with the 1461 Slip Resistant, the Hollingborn Derby makes use of two distinct Dr. Marten models for a shiny leather-lined Postman's style shoe. Too much leather? Maybe, but if you can pull it off it's a dope look.
If you already make a habit of wearing Dr. Martens regularly, these are a nice alternative for the Summer months, since they're a bit lighter than the boots. Keep in mind that the shiny exterior is sure to take on a drastically different appearance when it starts to crack and crease!
The Dr Martens and fragment design Hollingborn Derby is set to drop on May 24th and will retail exclusively through BLENDS for $210.
Nike Air Force 1 Ivory Snake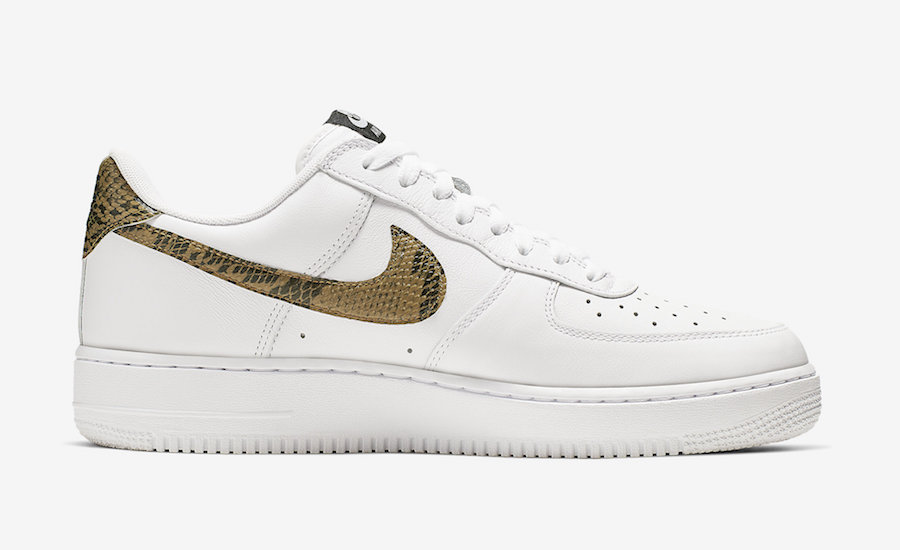 The Nike Air Force 1 Ivory Snake was originally released in 1996 and sold exclusively to the Asian market, but today they will finally make their return, and stateside debut. Sporting an all-white leather upper with a Brown snakeskin wraparound swoosh, the Ivory Snake is an exact replica of the 96 original. I guess this is Nike's way of saying, "you can't improve upon perfection" and we're going to have to agree. These are fire.
The Nike Air Force 1 Ivory Snakes are out now. Pick up a pair at select Nike retailers or after market sites like Stock X where a pair is averaging $180.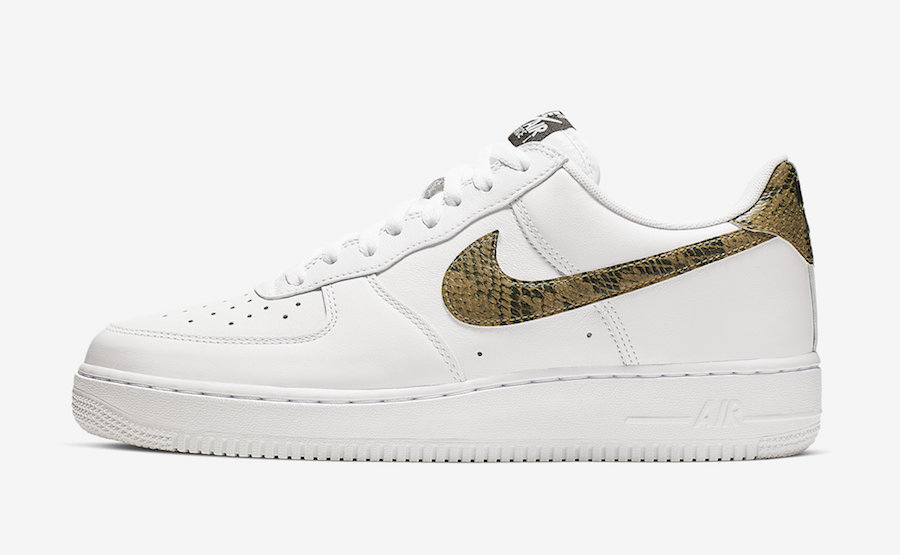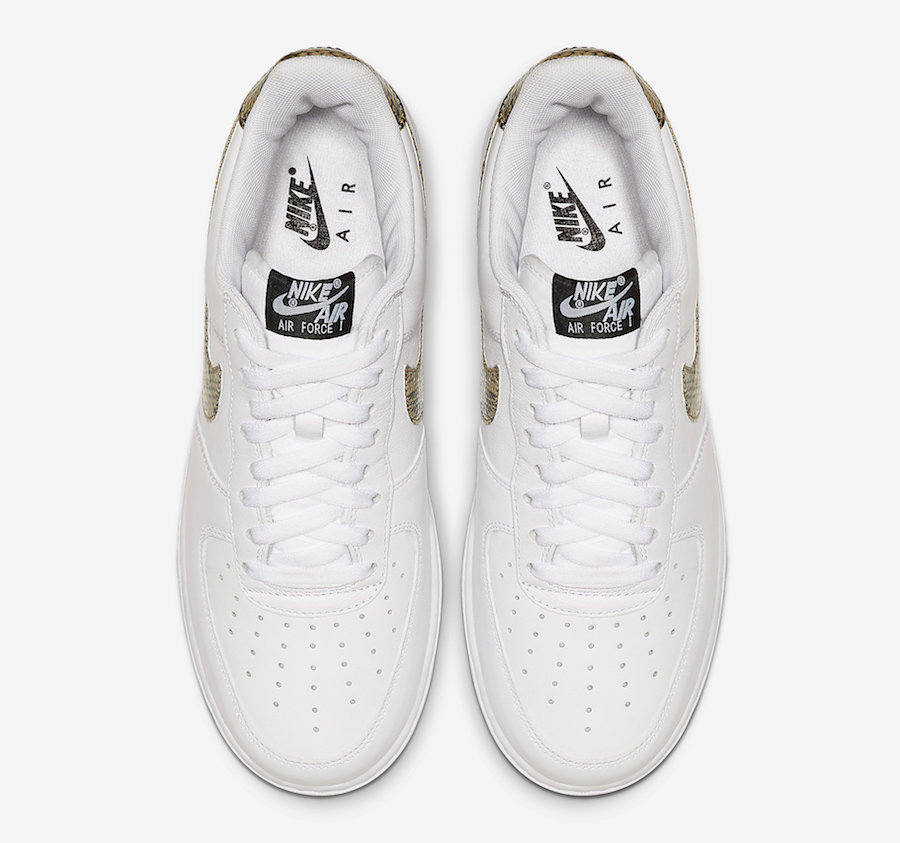 Diamond Supply Co. Puma California Dreaming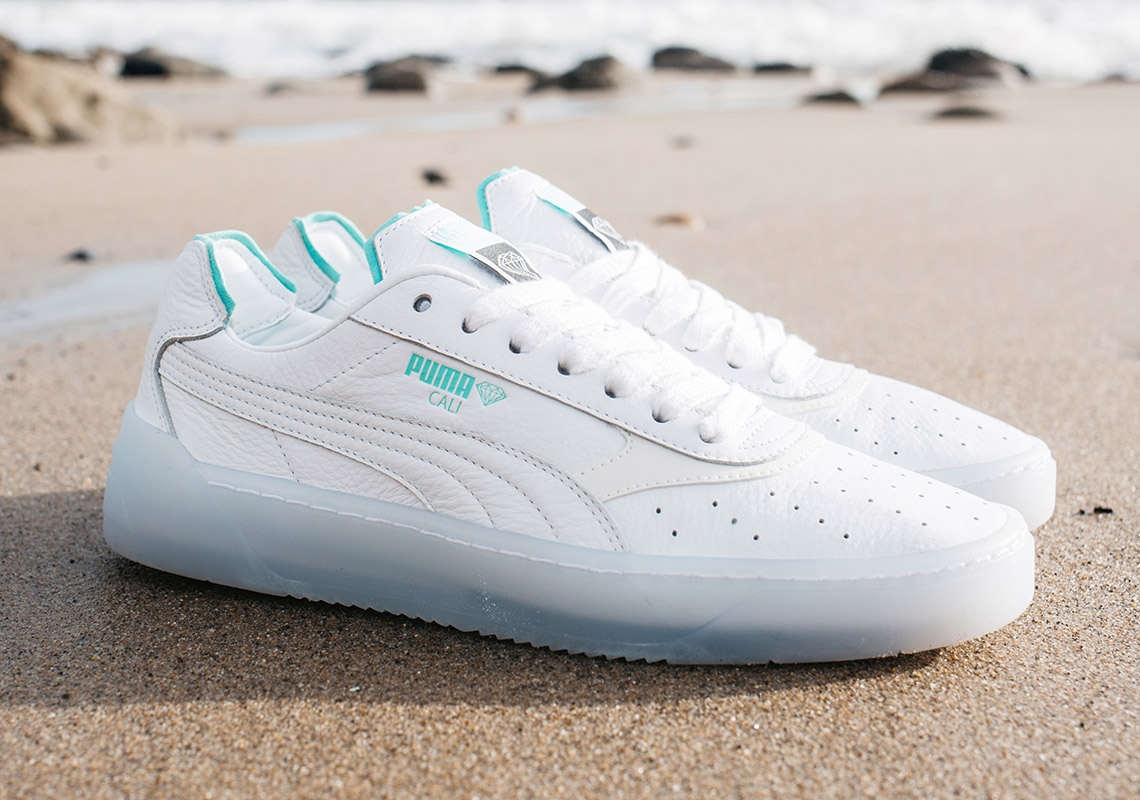 Diamond Supply is ready for summer and now thanks to their California Dreaming collaboration with Puma, we are too. The collection makes use of Puma's Cali-O, Clyde, and Suede silhouettes. The Cali-Os are an all leather affair atop a translucent blue sole with Tiffany Blue branding and heel collars. It is the most subtle of the collection and my personal favorite.
The Puma Suede has a Tiffany Blue dusted look that will make you look like you're walking on clouds with the Clyde's taking a more traditional approach. I'm really digging on the Cali-Os and Suedes, they hit on that "California Dreaming" title a little better. Clyde's can get lost!
The Diamond Supply California Dreaming Puma collection is set to drop on May 25th and range between $110-$150. Grab a pair at the Diamond Supply online store or select PUMA retailers.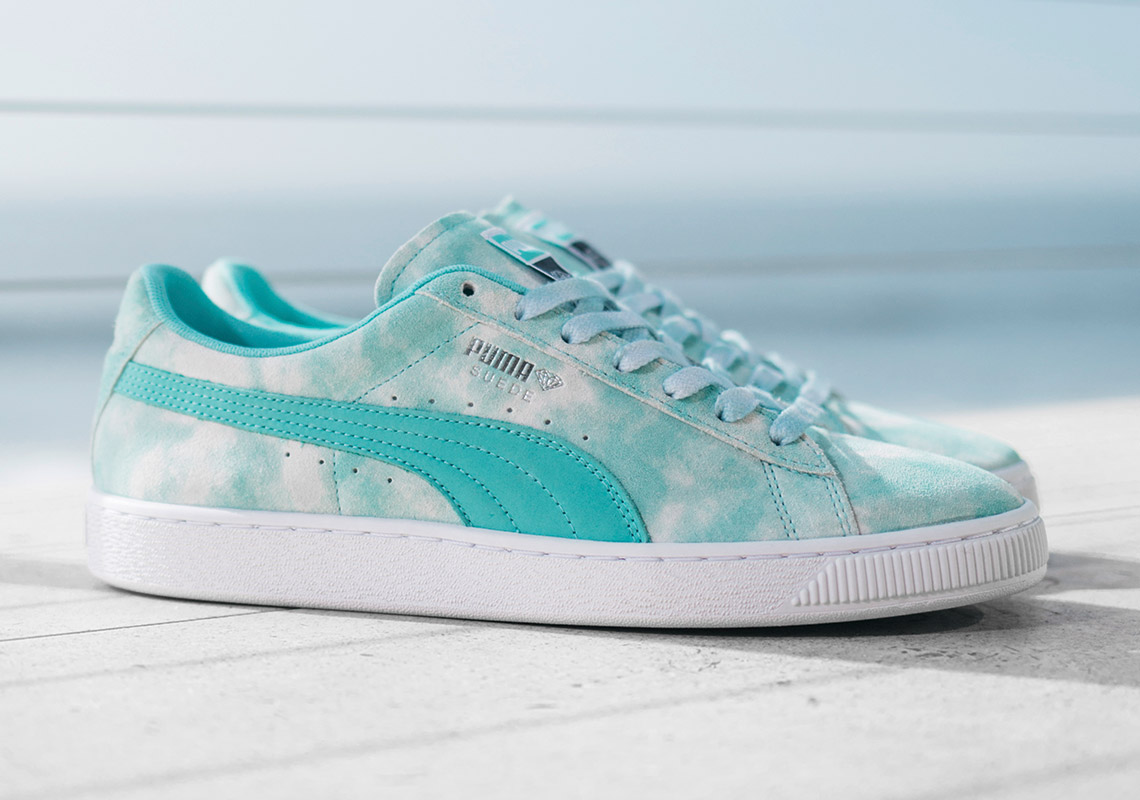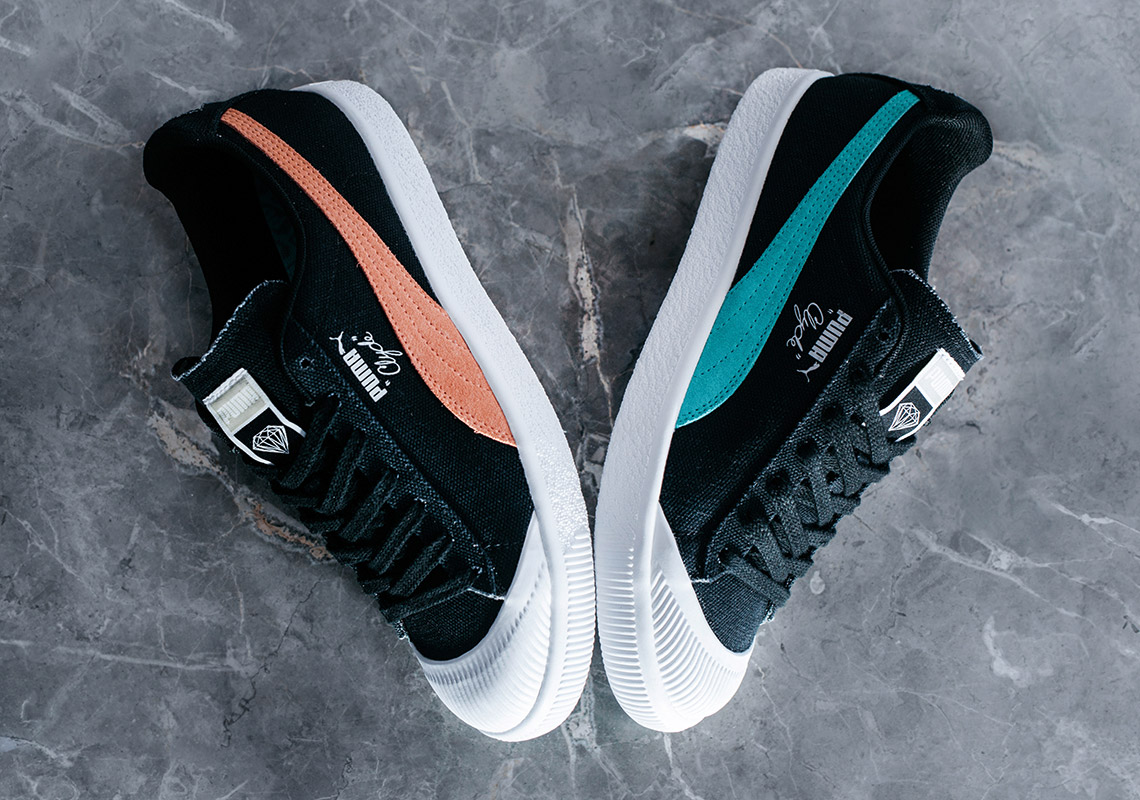 YEEZY Boost 350 V2 Glow In The Dark
I have a friend who owns two pairs of YEEZYS. If we're ever in a crowded public place, strangers will comment on his shoes, he says he doesn't like it, but I don't know if I believe that. I think people who rock YEEZYs like when people notice, that's why the latest pair of YEEZYs glow in the f*cking dark. Do we need shoes to glow in the dark? Well, we'll get back to you on that front, because it could be cool. I can't honestly say I love these, they remind me of the ooze from Teenage Mutant Ninja Turtles.
Regardless of your takes, they glow in the dark and that is certainly something. Aside from the colorway, no additional design changes have been made to the silhouette.
The YEEZY Boost 350 V2 Glow are set to drop on May 25th and will retail for $250. Pick up a pair at Adidas' online store or at YEEZY Supply.