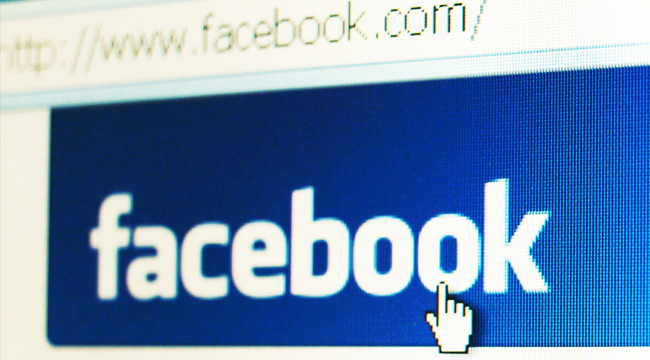 In the wake of the relevations that shady data firm Cambridge Analytica — a right-wing data operation that managed to harvest data from 50 million Facebook profiles and manipulate users "inner demons" in an effort to get Donald Trump elected — a grassroots movement, called #DeleteFacebook, is attempting to get rid of Facebook's ability to track your life. And this isn't a bad idea, but it's more complicated, and creepy, than you might think. Getting Facebook out of your business is going to be a lot more complicated than just deactivating or deleting your Facebook account.
First, the bad news, deleting your Facebook profile doesn't stop the tracking, or restore control of your data: Facebook is notorious for tracking everything, including whether or not you post a status, and the terms of service are clear that once you give Facebook your data, it's theirs. It doesn't matter if you delete or deactivate your profile; your friends and family can't see it, but Facebook still uses the data and will still track you. The good news is that Facebook loves to talk up its algorithms and predictive abilities, but where the rubber meets the road, its algorithms are rough.
Instead, you need to cut off the flow of data as much as possible: Where Facebook makes its money is building consumer profiles. So, if you want to hit them where it really hurts, you need to cut them off from data going forward. Cutting them off from data completely is impossible; we've got no way to know for sure which sites share information with Facebook. The more time passes with no data in your profile, the less valuable the information in your profile is. But, fair warning, this isn't going to be easy.
First, you need to delete any and all Facebook apps off your phone, and that includes WhatsApp and Instagram: Yes, they all have to go. Messenger, Instagram, Whatsapp, every last one. Facebook collects data from every app it offers, so the only way to cut off the drip feed from your phone is to bin every last one of them.
Next, go into your Facebook account and deauthorize every app and website: Go to your Facebook, click the down arrow in the corner, and select Settings. Then, on the left-hand side, towards the end of the list, click "Apps." Now, go through and deauthorize everything, which you have to do one by one, since Facebook does not want you to do this. Really, even if you're keeping Facebook, you should do this anyway; this stuff piles up like nobody's business. Take notes as you go along of which sites you'll need to create a password for, like GrubHub or Spotify. While you're there, go into "Apps Others Use" and uncheck everything. Facebook loads your data onto other people's phones to "improve their experience." Like we said, cut off the drip feed as much as you can.
Now click on "Ads" and shut down Facebook's tracking there: Again, this is pretty simple. Just go into each menu and flip all the switches to "off," delete any interests, and so on. Facebook again makes you do this one at a time, which really backfires in this case because it illustrates how unwieldy its algorithms are. Prepare to be stunned at the things Facebook thinks you like.
With that done, it's time to get rid of Facebook's ability to track you across the internet: Fortunately, this is easy. Just go to the Digital Advertising Alliance's opt-out page and follow the prompts. Then, go to your web browser's settings and delete your cookies, little tracking programs websites add to your browser. Do this for every device you use: Remember Android and iOS have different procedures.
And now the real hard part begins: Never use Facebook again or at least limit use as much as you can: The reality is, we may not be able to cut Facebook entirely out of our lives, due to family, work obligations, or other factors. So, as much as possible, limit your use. Log out, and delete or deactivate your profile if you feel like it. Don't click any Like buttons anywhere on the internet. Don't log into another site with your Facebook account. Don't click ads for Facebook. When you get a new device, remove Facebook apps from it. Delete it from your password profile. Just stop using it, as much as possible, period. Don't friend people on it, don't post on it, don't use it.
Like we said: This isn't easy. But the more people cut off the drip feed, the more vivid the point.