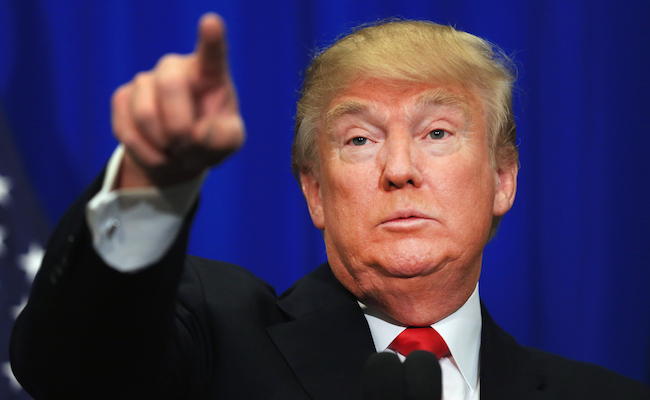 Important announcement: Donald Trump is not attending the White House Correspondents' Dinner this year. Those looking for some top-notch uncomfortable jokes might ask: But why? Because he would have a good time, but no one would believe him.
This is according to Trump himself, of course, as quoted by The Hill:
"I was asked by every single group of media available to mankind [to attend this year]. But I've decided not to go. Do you know why? I would have a good time and the press would say I look like I wasn't having a good time."
At the very least, reporters would be watching Trump closely, if he were to attend the dinner. Can't really blame him for not wanting to go, especially since the New York Times wrote an article about how he may have ended up running for president because President Obama roasted him in 2011.
Trump continues to insist that this isn't true. Again, courtesy of The Hill:
"I had a great time. I was very honored by all of the attention. The president told joke after joke and it was good. They were all very nice and delivered nicely and I had a great time and told the press. For four years, I've read what a miserable time I had."
No matter how he feels about Obama's monologue though, let's still relive that great moment, shall we?
The Washington Post has the guest lists for those who actually will be attending Nerd Prom, though. Upon first glance, it would be easy to get cranky at USA Today inviting Kendall Jenner, but at least Ilana Glazer and Abbi Jacobson from Broad City will be there too.
(Via The Hill and the Washington Post)