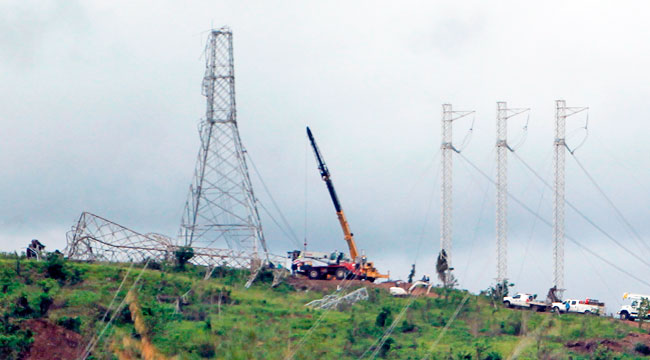 On Sunday, Puerto Rican Gov. Ricardo Rossello called for the cancellation of Whitefish Energy's contract to rebuild the U.S. territory's power grid after Hurricane Maria. Mere hours later, the Puerto Rico Electric Power Authority (PREPA) has heeded that call by terminating the agreement. This will come as welcome news to those who wondered how a tiny Montana company with two full-time employees managed to score a $300 million deal at all.
For Whitefish's part, CEO Andy Techmanski had (ridiculously) argued that he'd scored the deal through LinkedIn. By the time he'd dropped that claim, everyone had already heard that the company was closely connected to Interior Secretary Ryan Zinke. The resulting mess has become such a pain in Puerto Rico's butt that PREPA head Richardo Ramos made this tough call:
"It's an enormous distraction," Ramos said of the controversy over the contract. "This was negatively impacting the work we're already doing."

The current work by Whitefish teams will not be affected by the cancellation and that work will be completed in November, Ramos said. He said the cancellation will delay work by a couple of months because the government will have to find new companies to help restore power to the island.
In other words, this deal will soon come to an end, but Puerto Ricans will suffer even more delay in restoring electricity because someone made a shady deal. All of this went down after Whitefish engaged in a Twitter fight with the San Juan mayor, and even FEMA (long after the agency deleted statistics on water access and electricity in Puerto Rico) was placing as much distance between itself and Whitefish as possible.
Maybe it's time for Gov. Rossello to call up Elon Musk and start talking again? At this point, such a move certainly couldn't hurt.
(Via ABC News)