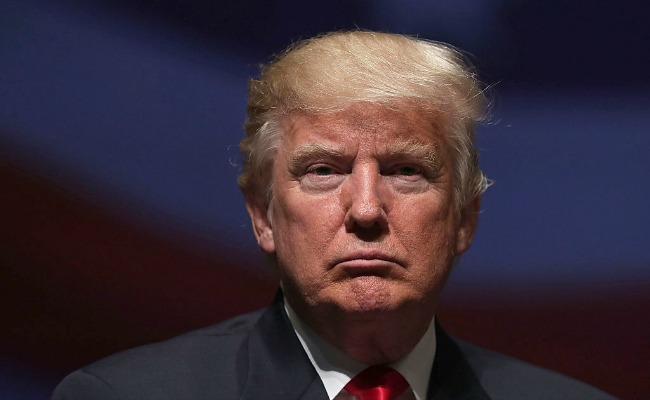 Donald Trump has been president for 67 days now, and despite promising "nonstop winning," his administration has been battling a string of failures ever since he took office. Between the implosion of Trumpcare, serious allegations of ties to Russia, and increasingly unhinged statements, all is clearly not well in the White House. The cracks are beginning to show, and even those who previously supported his every word are starting to turn. So much so that Trump's approval rating has plummeted to 36%, which is lower than President Obama's ever was during his 8 years in office (38%).
According to the most recent Gallup poll, Trump started out his term at 44%, dropping 8% in the wake of all of the Trump team's bungling. While other polls place him between 42 and 53%, these numbers are truly troubling. Bill Clinton and Gerald Ford both hit a low of 37%, and Dwight Eisenhower never dropped below 48%. Still, he isn't the very worst yet: George W. Bush languished at 25% during the Iraq War and Richard Nixon was at 24% following Watergate. Perhaps Trump should spend less time at Mar-A-Lago and more time getting his policies in line.
Still, Trump can take comfort in the fact that he doesn't have the lowest approval ratings around: Speaker Paul Ryan's was tracking at 17% before the Trumpcare debacle.
(Via Vox)