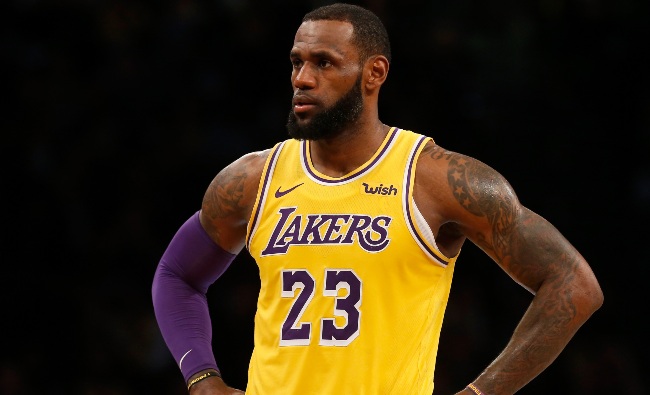 Tattoos, if you're into that kind of thing, have some very interesting intellectual property rights, if you're also into that kind of thing. The designs people get inked on their bodies are technically the property of the artist, not the person wearing it around town. And normally that's not a big deal, but when it comes to digital versions of human beings in video games, well, there's some legal grey area we're getting a bit closer to solving.
If you've paid attention to this space before you know that some tattoo artists are suing video game makers for compensation after their designs were recreated in sports video games like NBA 2K and Madden. A recent lawsuit involving tattoos on LeBron James, for example, is moving forward. That means we'll soon have some case law about the issue.
A New York Times report on Thursday went into detail about the copyright conflict,
"Video games are an entirely new area," Michael A. Kahn, a copyright lawyer, told the Times. "There is LeBron James, but it's not LeBron James. It's a cartoon version of him."

Kahn is a good source on the topic: he represented the designer of the face tattoo Mike Tyson currently sports. But the story pointed out that games like Madden have actually stopped rendering tattoos on players in some cases.
Electronic Arts, a game developer and publisher, recreates more than 100 tattoos in its FIFA and UFC games, including the colorful sleeve on the right arm of the soccer star Lionel Messi and a heart-eating gorilla on the chest of the fighter Conor McGregor. Yet only a handful of players in its Madden football games are depicted with their real-life ink.

Spokesmen for Electronic Arts did not respond to requests for comment. The company faced a copyright infringement lawsuit after the cover of the game NFL Street included an illustration of the running back Ricky Williams and some of his tattoos, but the artist withdrew his claim in 2013.
For some games like Madden, just not bothering with tattoos at all seems to be the best option. Meanwhile, games like NBA 2K continue to have lifelike tattoos on its players, and the level of detail the game goes into with regard to shoes and other accessories is something game makers pride themselves on. All that could change, however, if the ruling goes against game makers. It might not be worth it for them to be as accurate as possible.