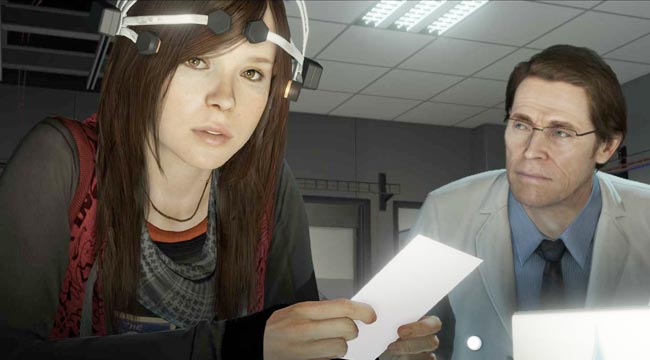 Not that we're keeping score, but the arms race of free game giveaways that we see every month in the Xbox Live Game with Gold and PlayStation Plus programs is finally out of a deadlock — it seems like Xbox won the month of May. That isn't to say May's free PlayStation games are disappointing, some of them are quite good, but it's hard to come back from Bloodborne and Ratchet and Clank in March.
Relatively pointless comparisons aside (they're free games, Brent), if you're looking forward to the May 25 release of Detroit: Become Human and haven't played Beyond Two Souls, this will get you right in the mood for the latest David Cage interactive/movie/game/choose your own adventure. It can also inform whether or not you want Detroit, which plays quite similar when it comes to environmental interactions and dialogue.
Check out Xbox's free games in May here.
Beyond Two Souls(May 1-June 5)
Even with the clunky writing and obtuse gameplay, Beyond Two Souls features great performances from Ellen Page and Willem Dafoe. It's a memorable sci-fi tale that looked fantastic on PS3 at the time of its initial release, and now it looks even better with its 2015 re-release for PS4. If you're a fan of the TellTale story-driven games, it's absolutely worth playing. On the David Cage scale, it's not as campy as Heavy Rain, which some find to be a positive.
Rayman Legends(May 1-June 5)
Last generation's Rayman games were superlative platformers that could truly be enjoyed by just about anybody. They're beautiful, with tight controls, and a ridiculous sense of humor. The only negative here is that the game is five years old, been on sale for as low as $5 and already given away on Games with Gold a year ago. If you've never played it before and enjoy platformers, this is the first thing you should download this month.

Risen 3: Titan Lords (PS3)
This isn't really worth your time. It's got its goofy moments but there are so many better things to play. Especially if you have a backlog of games piling up over the months.
Eat Them! (PS3)
King Oddball (PS Vita) (Cross Buy with PS3 and PS4)
Furmins (PS Vita)
(Via PlayStation)