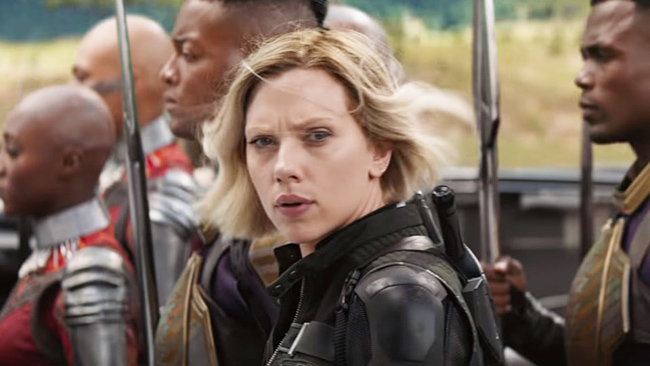 While actress Scarlett Johansson isn't having the best time in terms of public relations at the moment, Marvel Studios is doing a little better now that they have settled on a director for the long overdue Black Widow standalone film. According to The Hollywood Reporter, Australian director Cate Shortland was selected by the superhero studio from a pool of over 70 directors, most of whom interviewed with Marvel President and CEO Kevin Feige, Johansson, and other studio executives.
Best known for her work on Lore and Berlin Syndrome, Shortland was chosen apparently because she "had a fan in Johansson, who pushed for the helmer." Per THR:
The actress admired Shortland's handling of the female lead in Lore, a critically acclaimed 2012 drama that tells of a young woman who leads her siblings through Germany as the Allied army rolls in.
The long process to find a Black Widow director was apparently close to concluding in June, when Amma Asante (Belle, A United Kingdom) and Maggie Betts (Novitiate) were reportedly high up on a list of finalists that also included Melanie Laurent (Galveston) and Kimberly Peirce (Boys Don't Cry). However, THR noted the search for a preferably female director "stalled" at one point, which briefly resulted in the studio's considering male directors.
Jac Schaeffer, who wrote an all-female remake of Dirty Rotten Scoundrels titled Nasty Women, wrote the most recent script draft for Black Widow. Whether the final shooting draft (and the film itself) will result in a high spot for Johansson's character among the Avengers characters with the most screen time in the Marvel Cinematic Universe remains to be seen.
(Via The Hollywood Reporter)