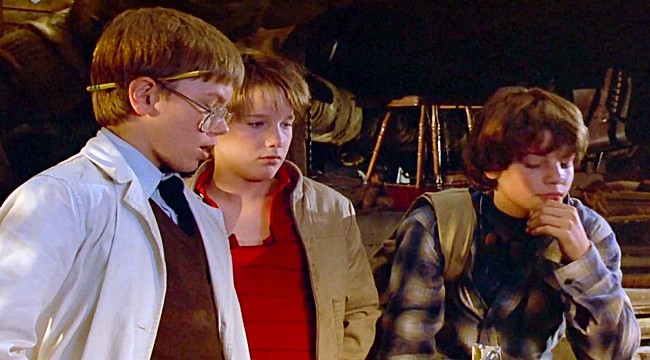 Cary Fukunaga is a busy man. He's currently getting ready to direct Bond 25 with Daniel Craig following the debut of his Netflix series Maniac and has quite a lot of other film and television projects on the docket. Yet that hasn't stopped the True Detective and It alum from tackling something new with fellow filmmaker and television director David Lowery, whose The Old Man and the Gun did wonders for Robert Redford's "retirement." According to Deadline, the pair wants to turn the '80s classic Explorers into a series.
In the 1985 film directed by Joe Dante, then-child actors Ethan Hawke and River Phoenix build themselves a spaceship based on a recurring dream that, among other things, featured an odd blueprint. Along with a third friend, the trio ultimately builds the spaceship described by the plans and travel into outer space where, unsurprisingly, they encounter extraterrestrial life. Deadline notes that this "will be the basis for the aspirational dramatic series" but doesn't have much else in terms of plot details.
What it does know, however, is that Fukunaga and Lowery are currently co-writing a pilot script for Paramount Television. If the studio decides to move forward with their Explorers adaptation, then the pair will stay on as executive producers with one of them directing the first episode. As exciting as this is, however, know that Paramount previously tried to remake the movie back in 2014. It never panned out though, which is great since Michael Bay's filmography was reportedly being touted as a model.
(Via Deadline)