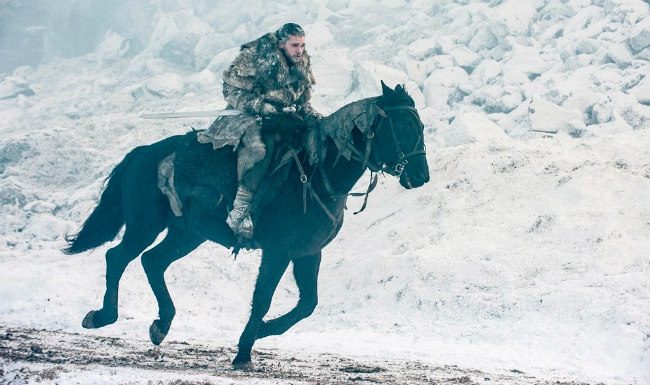 The last new episode of Game of Thrones, "The Dragon and the Wolf," aired on August 27, 2017. That was less than 13 months ago, but it feels like the HBO fantasy series has been gone for approximately 47 years. It didn't help that it won Outstanding Drama Series at the Emmys against fresher fare like The Americans and Westworld, which wrapped up this May and June. Speaking of the Emmys: backstage at the award show, co-showrunners David Benioff and Dan Weiss explained the lengthy pause between seasons seven and eight.
"The final season's taking a long time because it's the biggest thing we've ever done," Benioff said. "It was nearly a full year in Belfast either prepping it or actually shooting it. I think when people see it they're going to understand why it took so long. The last season is far beyond what we've ever attempted before."
Season eight is only six episodes long, but it includes the biggest battle in the show's history and "more death" than all the previous years, hopefully combined. (As long as Samwell makes it out alive. He's too pure to get, like, killed by friendly fire. Literal fire, that is, from a dragon.) Benioff and Weiss were joined by author George R.R. Martin, who thinks Thrones could have lasted "11, 12, 13 seasons." He also spoke about the show's undeniable legacy.
"I don't know if [Game of Thrones] has changed television, but it has changed science fiction and fantasy television," he said. "And we've achieved a level of respectability thanks to the genius of these actors, producers, and writers. That has made us equal to any genre." Martin added, "We're not done with Westeros yet — we have plenty of story to tell," referring to the upcoming prequel(s).
Game of Thrones returns, finally, to HBO in 2019.
(Via Deadline)