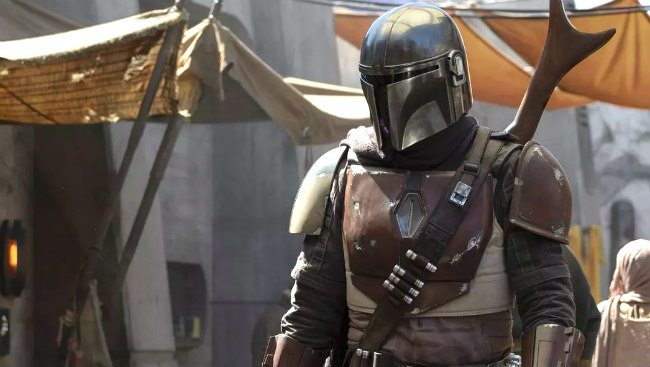 Not all Star Wars fans like it when the current crop of Star Wars product strays too far from the original trilogy. This should make them chill: Taika Waititi, one of the directors helming episodes of the upcoming Jon Favreau-shepherded show The Mandalorian — which will center on a gunslinger played by Pedro Pascal — swears they'll feel like the original trilogy.
As per /Film, the filmmaker and actor was speaking at a Television Critics Association panel, where he addressed any potential concerns fans may have about him — you know, the guy who turned Thor: Ragnarok into the goofiest Marvel romp, and who usually makes comedies, including the vampiric What We Do in the Shadows film and upcoming TV show. Anyway, please relax, because he's not going to, say, throw Jeff Goldblum at his Goldblumiest or himself as a show-stealing rock-dude into the Lucas-verse.
"Star Wars is very different to Marvel style," Waititi said. "They know that the tone of the first films really should be kind of adhered to. That's what the fans like and you can't really disrespect it I guess is a nicer way of saying can't put too many jokes in. There's a bit, definitely my tone is in there, the dialogue and stuff like that."
Waititi may also be trying to mollify producer Kathleen Kennedy, one of the Star Wars top brass and someone involved in the decision to part ways with Lego Movie filmmakers Phil Lord and Christopher Miller, who had been injecting, producers felt, too many jokes into Solo: A Star Wars Story. They were replaced by Ron Howard and, as promised, the film wasn't very funny.
Elsewhere on the TCA panel, Waititi didn't quite confirm whether or not Boba Fett — the franchise's most popular bounty hunter — will appear on the show, even though the official cancellation of his own solo movie certainly frees him up.
"For most kids growing up with those films, [Boba Fett] was one of the most favorite characters, even though he's barely in the films," Waititi said. "Just the idea of bounty hunters, the helmets are so cool. Just getting to see characters like that and getting to shoot with them is pretty cool."
The Mandalorian will arrive at an as-yet-unspecified date on the forthcoming streaming service Disney+.
(Via /Film)