Paramount is following Disney's lead with Star Wars and Marvel movies by planning to release a movie every year for their own inexplicably profitable franchise, Transformers. And, like Star Wars, they're doing spinoffs, with the first one set in the '80s and focusing on the mute, childlike Bumblebee. The first trailer for Bumblebee dropped in the middle of the night, probably because these movies make their profit overseas so who cares about US time zones?
Along with the '80s nostalgia, Bumblebee swaps out Michael Bay and his broom for Kubo And The Two Strings director Travis Knight and trades in Marky Mark and his oil sandwich for Hailee Steinfeld as Charlie Watson, John Cena as Agent Burns, and Peter Cullen returning to voice Optimus Prime. Here's the concise official synopsis:
On the run in the year 1987, Bumblebee finds refuge in a junkyard in a small Californian beach town. Charlie [Hailee Steinfeld], on the cusp of turning 18 and trying to find her place in the world, discovers Bumblebee, battle-scarred and broken.
The trailer builds up slowly to Steinfeld meeting and trying to calm down a frightened, gentle giant of a robot and the movie opens this Christmas, which can only mean one thing. They're going to make him super cute and cuddly, aren't they?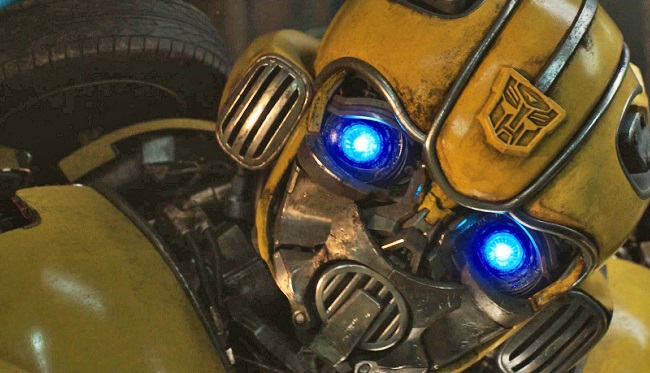 No no no no. Stop giving us the puppy dog eyes, you mechanical alien bastard. Don't think we forgot about you peeing on John Turturro. Don't think we don't wish we could forget about it.
(Via Paramount Pictures)