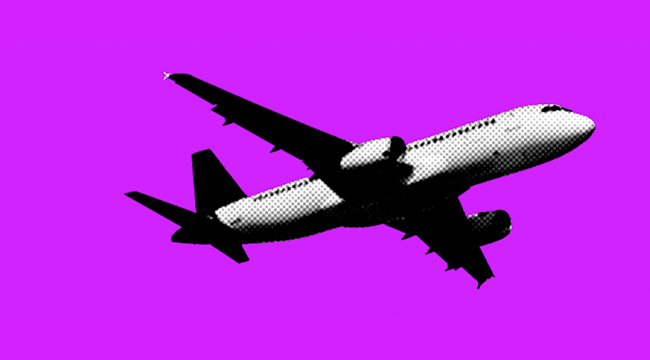 Black Friday and Cyber Monday are almost upon us, as Thanksgiving draws near. That means there are going to be some seriously cheap flights coming your way. In fact, some of those sales have already started. American and United are selling tickets right now on their partner carriers to Europe for as low as $300 roundtrip. And that's on standard airlines where your luggage, meals, and booze are included in the price. Now's clearly the time to buy.
Below are some of the best deals right now. That means it's time to strike while the iron is scorching hot and buy that ticket. Some of these fares will only exist for the day, or even a couple hours. So now is the moment. Be spontaneous! Live a little!
SECRET FLYING DEALS OF THE WEEK
Secret Flying is on fire right now. A lot of airlines are putting their Black Friday sales on blast — so act fast.
There are trips up and down the left coast for $100 roundtrip, European flights for as low as €4 each way, plus great roundtrips for from American and United for $300-$400 to Europe starting January 2018.
ERROR FARES OF THE WEEK
This week's best deal is roundtrip flights to and from Reykjavik from various US cities on Delta/KLM. That means seats, luggage, and meals/booze will be included in the price. The flights run December 1–8, January 19–26 and January 26–February 2. If you can snag one of these, you'll be ahead of the curve.
SKYSCANNER DEALS
Skyscanner is one of the best places to snag a great, cheap deal whenever you want to fly. Simply put in your home city and a month you want to travel and a list of flights will come up all over the world. For instance, right now if you want to fly in February from San Francisco, you can fly around the US for as little as $61, to Canada and Mexico for $250, and all the way to Europe for $260-$330.
WOWAIR
WowAir has a sorta of genius tactic as part of their business model. Their flights always start out at $99 one way if you book far enough in advance. What that means is that they can always fall back on those prices for their sales. Which means they've already started their Black Friday sales this week with their very own Purple Friday deals.
Basically, their flights to Europe are $99 each way from the east coast and $129 each way from the west coast.
RYANAIR
Okay, you've got your dirt cheap flights to Europe above. Now, it's time to bounce around Europe for super cheap. Ryanair has rock bottom flights on sale around Europe for their pre-Cyber Monday sales. Seriously, a massive amount of flights are $5 each way right now. For $30 you can visit five cities and end up back where you started, if you plan it out. That's amazing.
AIRASIA
Conversely, if you're planning on being Asia now and May next year, you can book great cheap flights all over Asia from Kuala Lumpur. You can fly from KL to Bangkok and Jakarta for $20 each way or even to India for $30-$40 each way — all of which are insanely cheap. Check out AirAsia's sale soon, it ends November 26th.
FRONTIER
Frontier Airlines is always worth following for their constant rotation of sales. If you can book by Thanksgiving and want to fly between now and March, you can snag flights for $25 each way all over and around America. Also, keep an eye on Frontier for both Black Friday and Cyber Monday sales where prices will likely be as low as $20 each way.