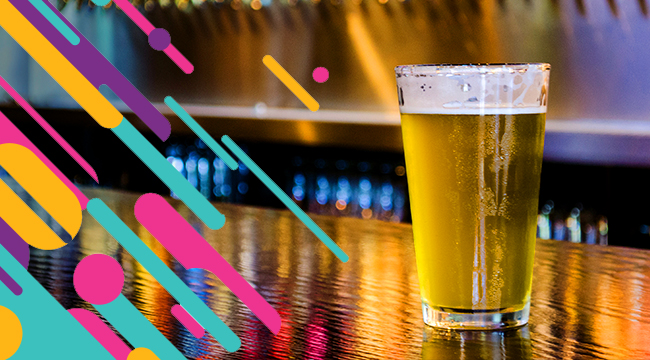 Spring is here. Breweries are starting to ramp up and get ready for everyone heading back out into the world after a long, cold winter. That means it's time for the pilsners to flow and sours to pop. It's time for big flavors and sudsy good times. It's time for outdoor seating and hitting the brewery on a bike.
Yes friends, a new beer season is upon us! Below, we've compiled a shortlist of some of the best beers being released and available this March. Some of them are easier to find, with larger distribution; some you'll have to travel for and do a bit of sleuthing to uncover. Either way, a good beer is always worth the trouble! Happy hunting!
STONE MISSION WAREHOUSE SOUR SAUVIGNON BLANC — STONE BREWING
Stone Mission Wharehouse Sour is a blend of great beers and time. Stone takes a classic Belgian sour ale with wild yeast and ages it in California sauv blanc barrels then blends that beer with their Belgique IPA — itself aged for two years in giant foudres. The result is a tart masterpiece for the beer aficionado.
You can order online for in-store pickup, but you'll have to move fast as it is already selling out.
BELGIAN STYLE PALE ALE — UPSLOPE BREWING COMPANY
Upslope's Belgian Style Pale Ale is one of the best American versions of the old European classic. There's a bright sunniness to the beer's hues that feels like spring breaking through the winter clouds. The 7.5 percent ABV packs a hell of a wallop and the low IBUs (30 here) mean you can drink this one very easily.
Expect a fair amount of malt sweetness that teeters towards a ripe banana.
PARKLAND PILS — FREMONT BREWING
If you're up Seattle way, then March is all about Parkland Pils. It's a refreshing take on the Czech standard with a wonderful hint of lemon, freshly mowed grass, and bready malts. The 5.5 percent ABV makes this one a very drinkable beer for an afternoon spent getting that grill back up and running in the backyard.
This one is only available this month, so don't sleep on it.
SUCABA — FIRESTONE WALKER BREWING COMPANY
Listen, I try to mete out these choices as broadly across America as possible. There needs to be an even hand from coast to coast. I get that having two California picks out of six is a bit much sometimes. But, this beer has to be talked about.
Firestone took a year off releasing their Sucaba. Now, they've brought it back for one last run and that will be it for the stellar beer. So this may well be your last chance to score some bottles for your cellar. The barleywine has been aged in American oak bourbon barrels until hints of vanilla and cocoa melded with toasted coconut and whispers of dark cherry emerge.
Its 12.5 percent ABV delivers a haymaker of alcohol — so go easy on it. It's a truly unique sip of beer that's worth slowing down for.
GALAXY-HERO — REVOLUTION BREWING
Out in Chicago, the arrival of spring means the residents have outlasted another hardcore winter. Why not celebrate that with a great, fruity IPA. Rev is known for their subtle hand in brewing big beers and Galaxy-Hero hits that mark wonderfully.
It's on the strong side at 7.5 percent ABV, so you won't need many to get in that spring mood.
FATED FARMER NECTARINE — TRILLIUM BREWING COMPANY
Fated Farmer from Trillium is all about going local and seasonal in every sip of beer. Their Nectarine that just dropped is New England in a bottle. It's a mix of wild New England yeasts with local malts and fruits all aged to crispy perfection. Expect a stonefruit funk front and center, with echoes of hops all the way in the back and a nice sourness tying it all together.