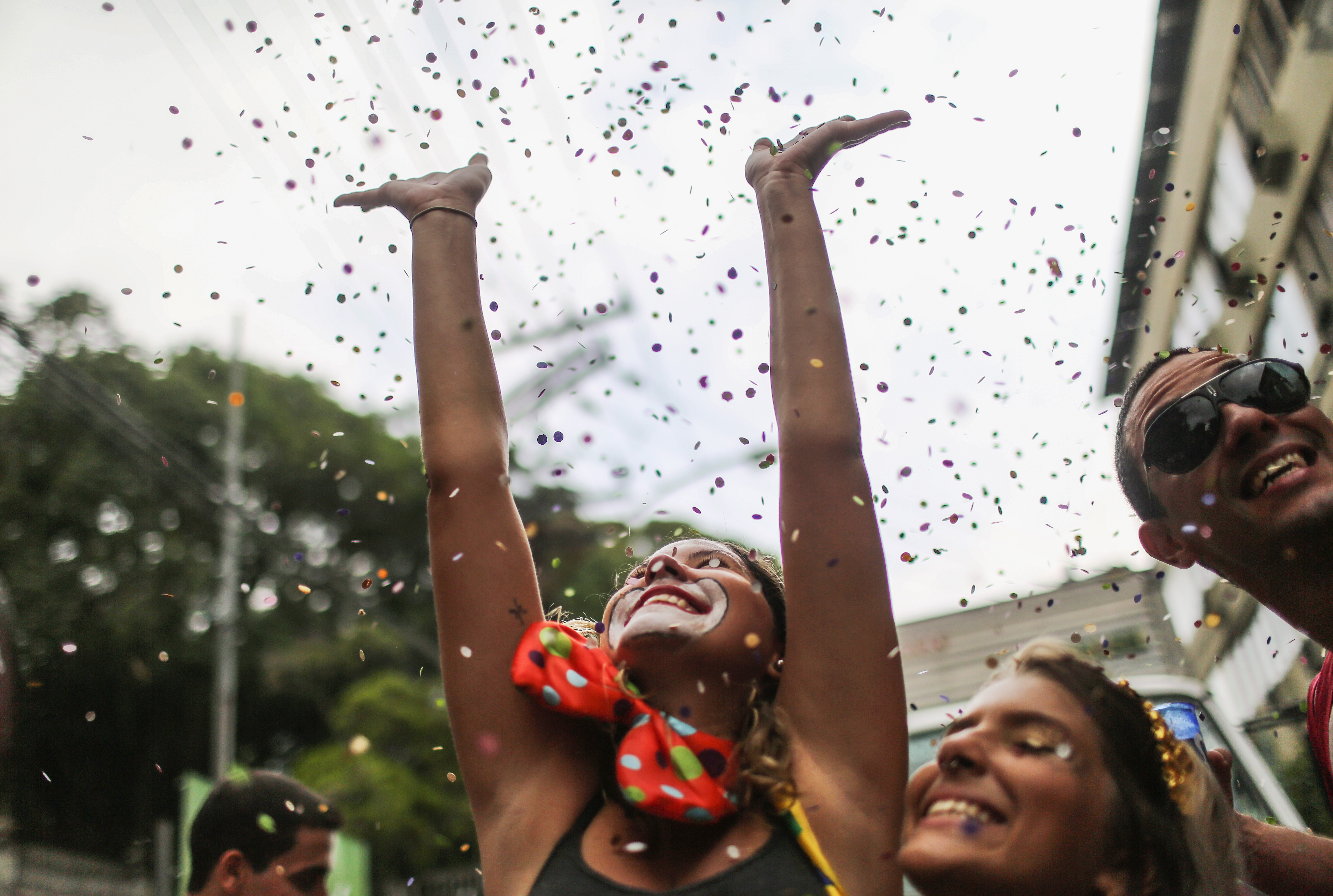 Carnival is a Catholic celebration in theory. But it feels a lot more like one of those holidays that has transcended religious fervor and crossed into the mainstream. It's a bit like a Christmas full of carnal delights spurred on by copious amounts of alcohol, sex, and pageantry. If there was ever a party to travel for, carnival is it.
Since the next week leads up to Shrove Tuesday and then 40 days of Lenten abstinence — if you happen to be a Catholic — let's take a look at some of the craziest, sexiest, and strangest Carnival celebrations around the world before the moment passes.
MARDI GRAS — NEW ORLEANS, USA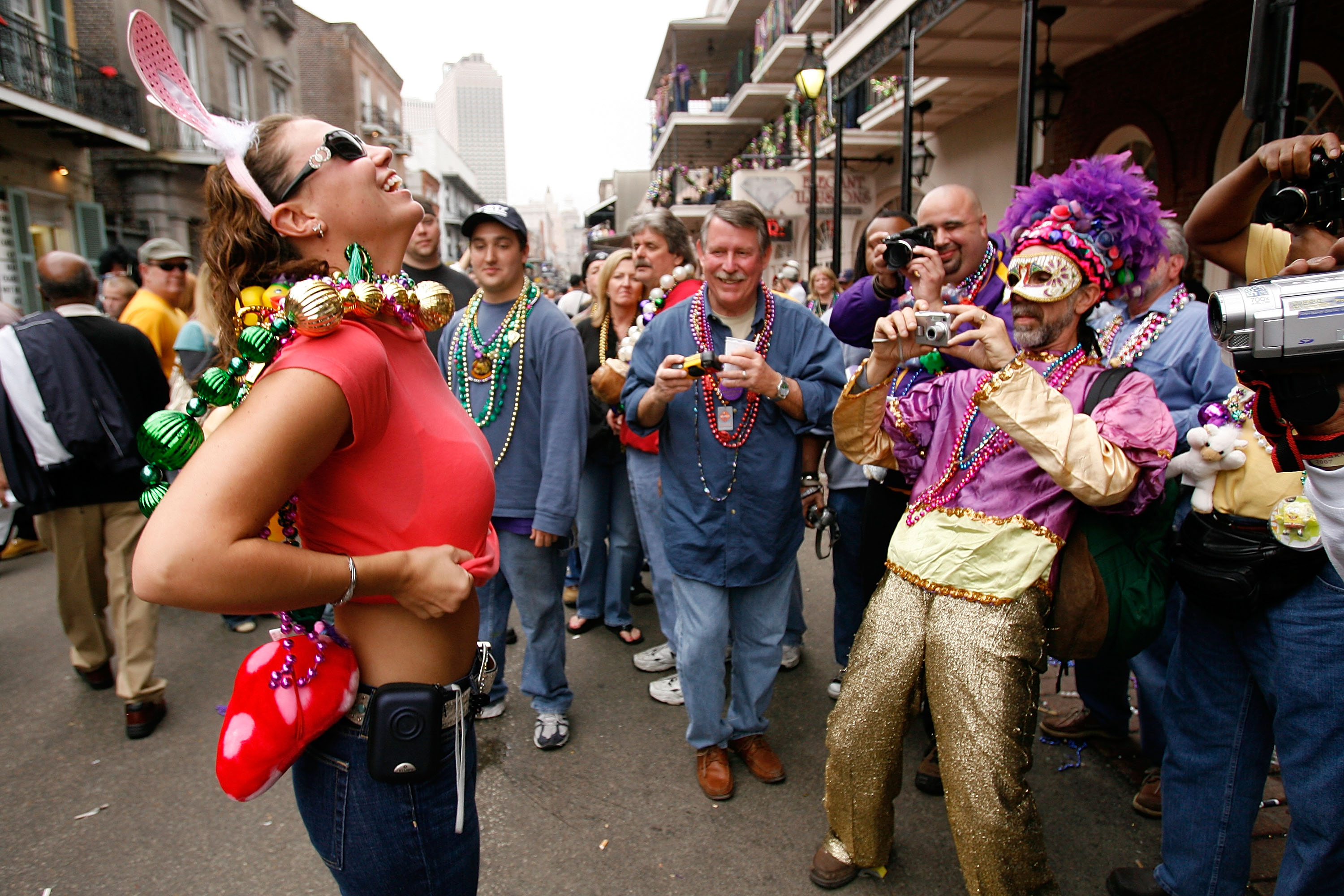 New Orleans is the most iconic city in America to celebrate carnival — known as Mardi Gras in the Big Easy. The weeks leading up to Lent are loaded with parades and parties, but it's really Fat Tuesday when the scene flies off the chains.
If you go, bring the good vibes, stay hydrated, and be respectful of the personal space of others (particularly women flashing their breasts). It's virtually impossible to get arrested in NOLA on Mardi Gras, so if you do, you were probably in the wrong.
CARNIVAL – PORT OF SPAIN, TRINIDAD & TOBAGO
Trinidad and Tobago is a melting pot of African, European, and Carib cultures — making for one hell of a carnival. The parties are wild and fill the streets. The outfits and floats have a very Caribbean feel to them, reminiscent of Rio's famed events. There is a proper carnival season in Port of Spain with events starting in January and running right up to February 28th this year, all culminating in a citywide Parade of Bands.
SANTA CRUZ DE TENERIFE CARNAVAL — SANTA CRUZ DE TENERIFE, SPAIN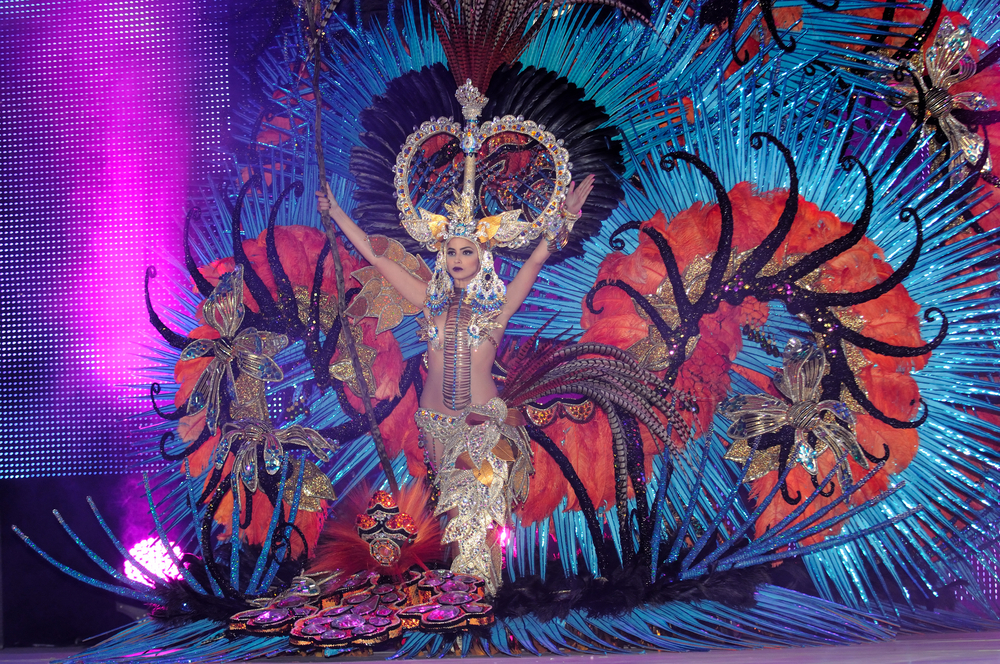 Just off Africa's Sahara coast you'll find a small set of volcanic islands that party 24/7, 365. For carnival they amp that partying culture even further. Santa Cruz de Tenerife goes full party town, with parades, music, food, alcohol, and sex for almost a solid month.
They even keep it kid friendly during the day and then let loose for the 'adults' at night.
https://www.instagram.com/p/BByBljiSeXN/
NOTTING HILL CARNIVAL — LONDON, UK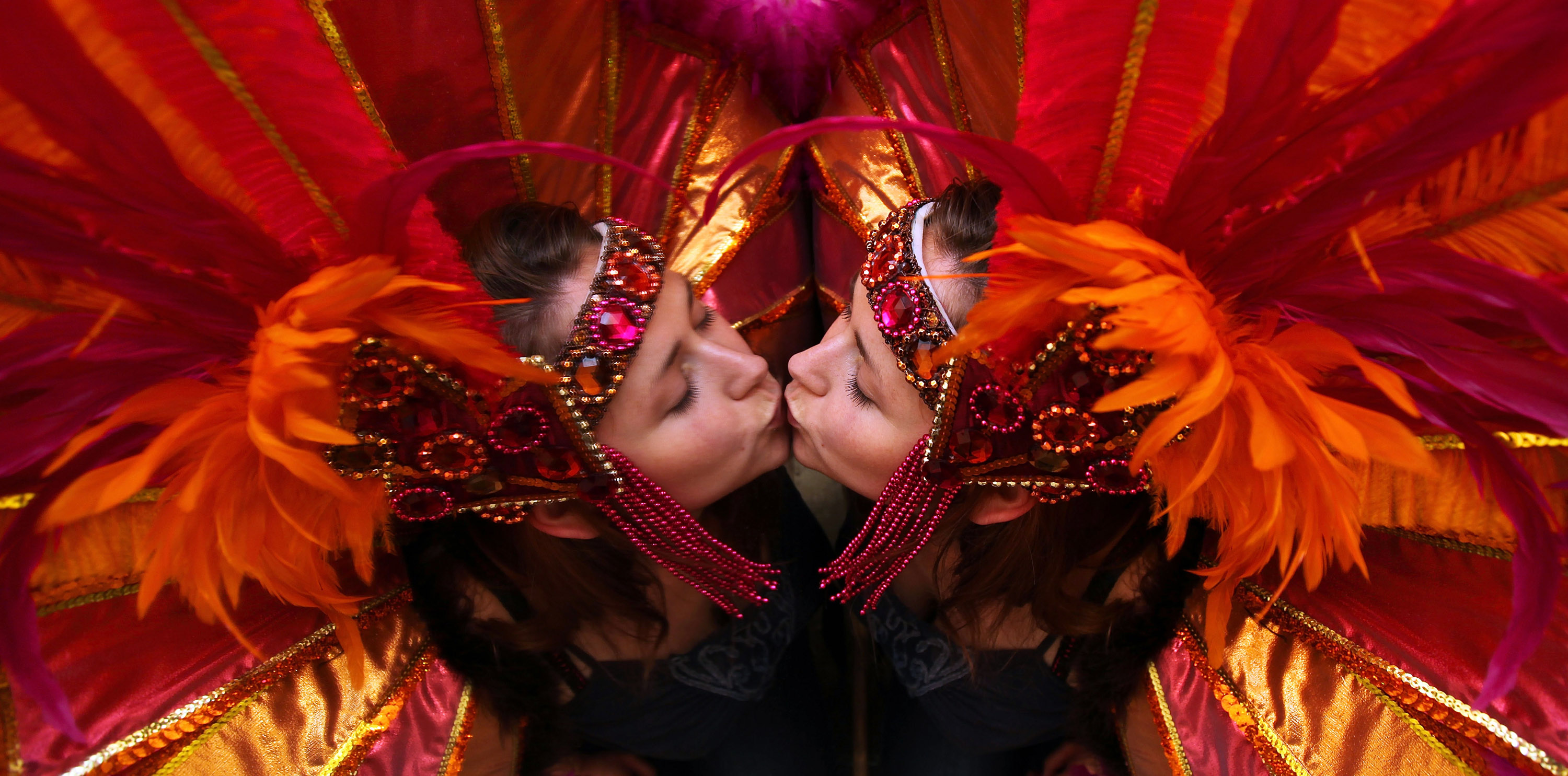 Notting Hill is one of London's many melting pots and the home to one of the city's most beloved festivals — Carnival. Notting Hill Carnival sees Londoners from Carib, South American, African, and European backgrounds coming together to party like the world is ending. There's one huge asterisk on this one. Since the weather in London is decidedly shit in February, this carnival takes place on the last weekend of August every year.
CARNAVAL DE NICE — NICE, FRANCE
A little further south than London, Nice sits on the Mediterranean with a perfect backdrop for a street party. The festivities are based around huge parades (often with politically inspired floats), light shows, eating, drinking, and bacchanalia. It all ends in a massive flower parade with onlookers covering their favorite floats in, you guessed it, flowers.
FASCHING — COLOGNE, GERMANY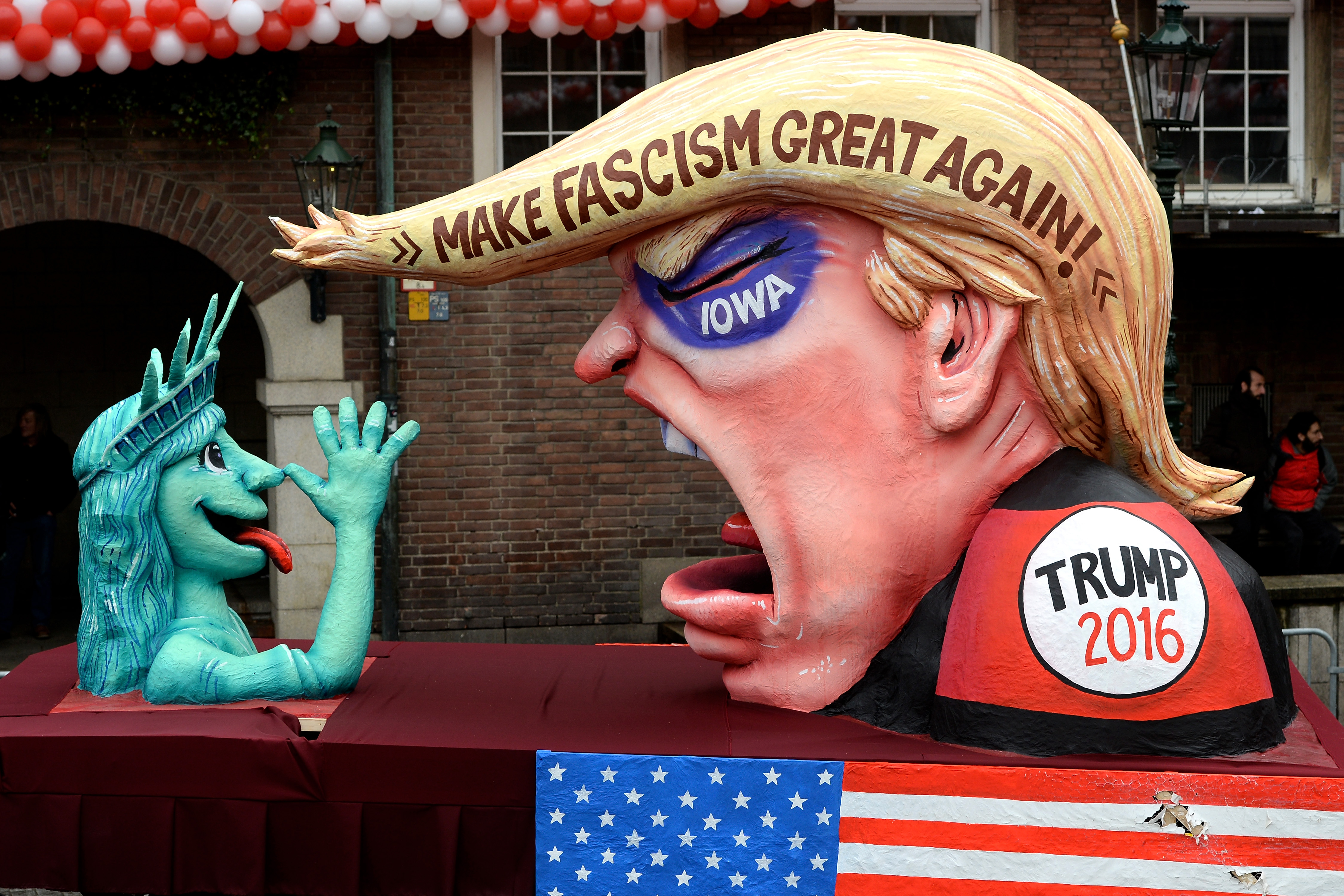 The Germans of Cologne go all in with Carnival, or Fasching. It's a bit like New Year's Eve, Halloween, and the biggest kegger you went to in college all rolled into one extremely drunken street party. Germans get dressed up as their favorite characters (warning: expect a LOT of cultural appropriation) and head into the center of Cologne to basically drink themselves blind while watching huge parades wind through the streets with very snarky political floats. Don't forget to eat a bratwurst or two to soak up all that Kölsch beer.
CARNEVALE DI VENEZIA — VENICE, ITALY
Perhaps the sexiest of them all is Venice's Carnevale. People used to wear the masks and cloaks so no one could identify them doing very bad things during the city wide festivities leading up to Lent. It's all very Eyes Wide Shut except you don't need to whisper 'Fidelio' to anyone to get into the party. And since Venice is sinking at an alarming rate, you may want to schedule a trip sooner rather than later.
https://www.instagram.com/p/BCD8k1ms4Se/

CARINVAL GOA — GOA, INDIA
India is probably most associated with Hindu holidays. However the small tropical state of Goa is primarily catholic and celebrates a vibrant carnival every year. Based heavily in Portuguese traditions this carnival is full of amazing Goan food (think red and spicy), coconut moonshine, and parades with floats celebrating the local culture.
CARNIVAL — SALVADOR, BRAZIL
Our first entry for Brazil is Salvador — a fantastic post-colonial tropical melting pot city with a killer food culture. Carnival in Salvador has the voluptuousness of most carnivals in Brazil with the added factor of being bit more Afro-Carib, a bit more vibrantly sexy, and a bit more intimate. You get less of the huge parade grounds floats that you have in Rio, and more of the dancing and drinking in the streets with water fights and street food.
CARNIVAL — RIO DE JANEIRO, BRAZIL
This is the biggest of them all. Carnival in Rio is one of the most iconic celebrations in the entire world. Two million people party on Rio's streets during Carnival. Two million. The insanely elaborate floats and parade even have their own permanent installation in the city for crowds of spectators to watch like some über-sexy gladiatorial spectacle. The crowds on the beaches and in the city will be enormous — all of which makes for a once-in-a-lifetime experience of booze, bodies, and beaches.
https://www.instagram.com/p/BQwK_9kDY1n/
https://www.instagram.com/p/BQvn7m8FthA/