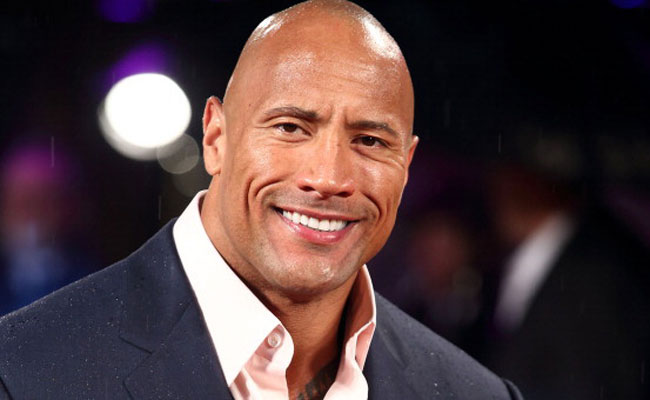 Dwayne Johnson is reaching the status of living legend in pro wrestling, fitness, film, music, social media, and now food. Last night The Rock threw his hat into the great fast food burger debate and took his special lady friend Lauren Hashian and his daughter Simone Garcia-Johnson for some burgers, fries, and shakes from the legendary California burger joint In-N-Out Burger.
Amazingly, this was the first time Johnson had ever dropped into In-N-Out, or as he puts it, "I've never been to IN-N-OUT before (I know, what an asshole;)." Johnson went through the drive through and got awesome service so he decided to give the guys working the window a shout out by 78 million Instagram followers. Johnson thanked the staff for their work in his post with some kind words: "Seriously, the most excited and suuuuuper nice fans ever. Thanks Victor (manager pictured here) and staff for being so cool."
Johnson also made a promise to come back and enjoy a few more of those burgers on Oscar night if Moana takes home some gold. "If our Moana wins the Oscar this Sunday, I will return – in my tux and completely destroy multiple burgers and fries to celebrate. I'm talkin' about takin' cheat meal to another level," he wrote.
Keep a sharp eye on your Instagram feeds Sunday night because who doesn't want to see The Rock straight up putting The People's Elbow on some Double-Doubles animal style? Those jabronis best make sure they don't run out of free ketchup.
(Via Entertainment Tonight)