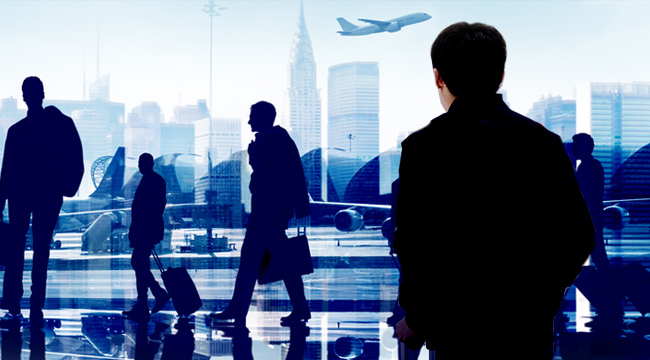 How many of us have bought a flight and actually read the fine print? Even accounting for the lawyers and "well actually"-types, we're betting that number is in the low single digits, percentage-wise. As a result, flying has become one of those odd contractual relationships where one side knows exactly what it's in for and the other side is left woefully uninformed. That leads to a lot of unfortunate scenarios — in the best case, you end up without money that was rightfully owed to you; and in the worst case, you're violently removed from a plane completely unaware that you're (legally) in the wrong.
First and foremost it's imperative to remember that when something goes amiss, the airline will offer nothing up front. You need to know your rights and what's owed to you to play the game. The airline is banking on you not knowing — they save money this way. But if you know what to ask for, you're golden.
A big caveat here: Once a plane leaves the gate, all airline staff on board are officially federal agents. Federal law applies to all planes once you're on them and the staff members are technically the enforcers of that law. Flight attendants have the power to have you arrested and the charges, if any, will be federal. Also, that means that if you're disobeying onboard staff and it causes a delay that the airline has to pay passengers for, the airline 100 percent can charge you for the cost the airline incurs because of a delay you cause.
Moral of the story: Don't be a dick. It's too expensive.
Below you'll find a tactical and practical list of what you're owed and how to get it if the worst happens. Please keep in mind that when exercising your rights as a passenger, staying calm, collected, and informed is the only demeanor that will benefit you. Losing your shit will get you to the back of the line. Airline employees are just people and if there's a delay, those employees are dealing with an entire plane of people … not just you. It's good to remember that you're all in this together and everyone has a common goal.

BAGGAGE
This is a tough one. We need clothes to wear, clean underwear, toiletries, and all the miscellaneous wires for charging devices. Unless maybe your destination is a nudist colony that's off the grid — then losing your luggage shouldn't really matter. Anyway, lost or damaged luggage means you are owed money by the airline, in most cases.
If your luggage comes out of the shoot with severe structural damage, the airline will reimburse you for the depreciated cost of that piece. If, say, that damage has also damaged items in the bag, then they'll also reimburse you for those items' retail cost.
All of this requires that you contact baggage claim immediately. If you leave the airport and decide a week later to file a claim, good luck. The ground staff at lost luggage needs to see it and you need to fill out the claims form right then and there. They'll likely take photos and go over the damaged items with you. From there you'll need to prove replacement costs of your damaged items and keep up with the reimbursement process. Airlines often have webpages devoted to this once your claim has been properly filed.
Now, if your bag doesn't arrive, things get a little sketchier. First, maybe your bag has been delayed and the airline will simply deliver it to you within 24 hours. In that case, you're not owed anything. Except, of course, the delivery cost of the bag to your location. Some airlines (cough, cough, budget airlines) may try to charge you for this, don't let them. It's on them.
Now, let's say your bag doesn't find its way to the belt and you go over to lost luggage and they can't locate it at all, then we're talking a different story entirely.
Before we go on, let's get a few things straight. You need to present your boarding pass, your baggage stubs, your local address, the make and model, color, and size of the bag(s), and a phone number where you can be reached. This is on you to provide. So know your shit.
Once you notify lost luggage and they're unable to find your bag, file a claim right there. We understand that this is time-consuming and not the best way to start a trip but this is the reality of the situation. Once you file a claim, you'll be given a tracking number that you can use online and when you call in to find out your bag's status and location. That does not mean it's time leave the lost luggage office and start your trip just yet.
If you ask, you can get an overnight kit from the staff. They will not offer this unless you ask. It'll include basic toiletries and sometimes pajamas and socks. That's part one, part two is a bit trickier. Ask for and negotiate an allowance to replace your stuff. In most cases, the airline will give you a form that'll reimburse you for basic clothes and amenities, pending you submit the form with receipts. This is, of course, within reason. The federal cap for reimbursement is $3,500. So it really depends on your haggling skills. And, remember, stay cool.
[Note: I once had Delta buy me a new $1,200 tux from Nordstrom without question when they lost my bags on the way to a wedding.]
Next, you really need to patiently follow up every day. The lost luggage department is dealing with a lot of people, not just you. Call in once a day or check online once a day. Hopefully, your bag will be located within a few days and returned to you. In that case, fill out the reimbursement form you picked up when you first filed your complaint, tack on the receipts, and send it in. You'll generally receive a check within a couple weeks as long as there's nothing outrageous in the claim.
If, after 21 days, your bag still hasn't surfaced, it's declared lost. In that case, you need to file a complaint and ask for full reimbursement for the bag and everything in it. This is a long process and largely comes down to the discretion of the airline to suss out whether or not you're lying about what was actually in the bag — hence the $3,500 cap on reimbursements.
All of this boils down to following the rules set down by the airlines to efficiently and equally deal with lost luggage. Yes, it is laborious to fill out papers, save receipts, and track bags online. If you want that money, you have to jump through those hoops.

DELAYS
The scheduled departure is never a promise. It's a hope — at best. There's a long list of factors that can cause your flight to get delayed from mechanical issues to weather to computer viruses. Whether or not you're owed any money is dependent on the airline's own policy. There are no hard and fast federal requirements in the US. But there are very general rules.
What you are not allowed to get compensation for are weather delays, airport delays or problems (airlines have nothing to do with airports), when air traffic control changes anything, and your own schedule changes or misses. The best tips we can give is to book flights with ample connection times and try to fly in the morning before the ripple effect of delays exerts its force across the schedule.
Also, if you see a weather storm on the horizon for the day you plan to travel, call ahead and see if you can rebook. The airline will thank you.
What you can get a voucher/refund/compensation for is involuntary delays of over three hours due to the airline. Another place that you can receive compensation is for broken or malfunctioning equipment on board. But, that requires you to file complaints with customer service, which may not be worth a $50 voucher. Basically look at it this way, is the delay or cancellation the airline's fault? Then they should be ponying up some dough. All of this does not apply budget carriers by the way.
If you're on an EU carrier, you're entitled to a lot more. If you're denied boarding for canceled flights, overbookings, or a delay of five hours or more (even due to weather), you're entitled to €600 ($705) plus full rebooking. The cherry on top of that is that if you're rebooking is for the next day, the airline needs to put you up in a three-star or higher hotel and feed you at least one meal.
So, if you're looking at flights to Europe for that weekend getaway, maybe book through a European carrier. Again, this doesn't apply to budget airlines.

OVERBOOKING
There are two scenarios here. One of them gives you the lion's share of the negotiating power. The other kinda means you're just fucked.
Choosing to get bumped means you have the opportunity to negotiate your seat's cost, how you'll be rebooked, and the amount of money you can receive for taking one for the team. And, no, that never means you're owed a first class seat — unless you've already booked that class.
That does, however, mean you can push the envelope a little. Most airlines are able to offer thousands of dollars if you're willing to give up your seat on an overbooked flight. Now that doesn't mean you'll be able to get that top dollar price tag, but it does mean that you have the power to dictate what your time is worth.
Especially after the "rebooking heard 'round the world."
Getting involuntarily bumped once you're on the plane means you have lost that wiggle room. Involuntary bumping is a metric whereby the person who has paid the least and has no loyalty programs associated with the airline is removed from the plane to make way for more important passengers. And, yes, there are more important passengers to airlines because they run on loyalty systems.
The following is what the airlines owe you according to the DOT's Passenger Bill Of Rights if you're involuntarily bumped. If the airline can get you to your destination within an hour of your original arrival, they owe you nothing. If your arrival is within 2 hours of the original, they have to pay 200 percent of your one-way fare for the cheapest seat on the plane. Above that, they owe you 400 percent of your one-way fare (maxing out at $1,350). If you've booked a rewards flight or chose to rebook on your own, the airline only owes you the minimum cost of the cheapest seat on the flight.
Also, remember to ask for reimbursement for any extras you paid for upfront. Seat selection fees, baggage fees, and meal fees all fall into this category. This also applies to delays.

WHAT YOU CAN DO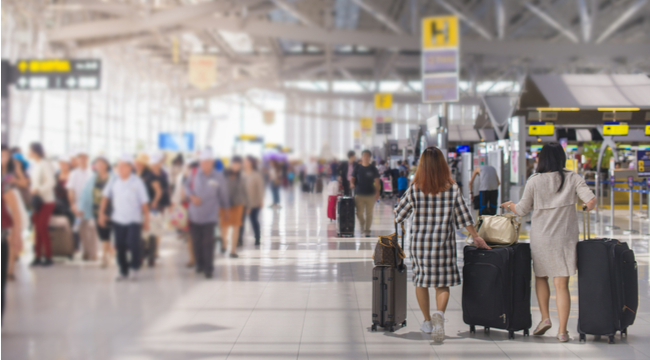 Know your rights. Know your rights. Know your rights. This cannot be emphasized enough. The airlines are a for-profit enterprise that relies heavily on loyal customers. When you book with them you enter into a contract wherein they're only required to get you somewhere to the best of their ability within a certain amount of time with your stuff intact. And if they don't, they'll pay you something back. That's it.
The best advice is to talk to the ground staff where you're having the issue. If there are delays or booking issues, never wait until you arrive at your destination to bring it up. That ground staff at your destination has nothing to do with what your problems are and will have little information about problems at another airport.
If your bag is lost, you need to take the time and make sure you don't leave the airport without making a claim at the lost baggage desk. Then you need to keep up with it. Don't expect the airline to prioritize you over the thousands of other people in the exact same situation. It's on you.
Pro tip: call customer service before you stand in a line for an hour waiting for information or a rebooking. Often times the customer service reps in the call center can give you information and help rebook flights. This is especially true if you have a high-level status via a loyalty program.
Use social media. Sending a tweet and @-ing the airline will get a response. Airlines have empowered their social media reps to take care of any issue you may have. This, like calling customer service, can save you a lot of time.
In the end, delays are going to happen, luggage is going to get lost, and unforeseen anomalies are going to pop up. The best tactics you can possess in these cases is to know your rights, know what's owed to you, and to stay calm and collected about the whole thing while you work with the airline staff to make things right.