Life on the road is one of those grand adventures that everyone has opinions on. You've probably already digested all the comforting slices of wisdom pie: It'll teach you empathy and humanity; it'll teach you how to date; you'll find yourself. We know these things to be factual — they've been well studied.
But the notion of travel-as-self-improvement comes with a massive asterisk: You have to be open to the idea of personal growth and change in the first place. You have to embrace the joy and the hardships. Because it's tough out there on the road. Especially when it comes to love-while-traveling.
I left America in 2003. I found love on the road in 2004. Over 14 years, my partner and I lived in Moscow, Prague, Jakarta, Manchester, Los Angeles, and, finally, Berlin. In between, we traveled to well over 50 countries. We learned a lot about each other on those trips and learned even more by trying (and sometimes failing) to actually thrive in far-flung places.
Traveling with a partner amplifies everything. You're no longer flying solo. Suddenly there's someone there who can (and will) question your whims or desires. The whole dynamic changes. Then there's that next step you can take: Living abroad together. When you decide to move to another country with your significant other, the end destination is the adventure. You're untethering yourself from family, friends, and furniture for something wholly new. It can be terrifying.
What you learn on the road is whether or not you click with someone. What you learn by staking a claim somewhere foreign is whether that click means more than just an attraction. Whether it means you can work together, protect one another, and grow in thrilling ways together.
Here's our recipe for success:
YOU TEST YOUR LIMITS AND SEE SOMEONE ELSE TEST THEM TOO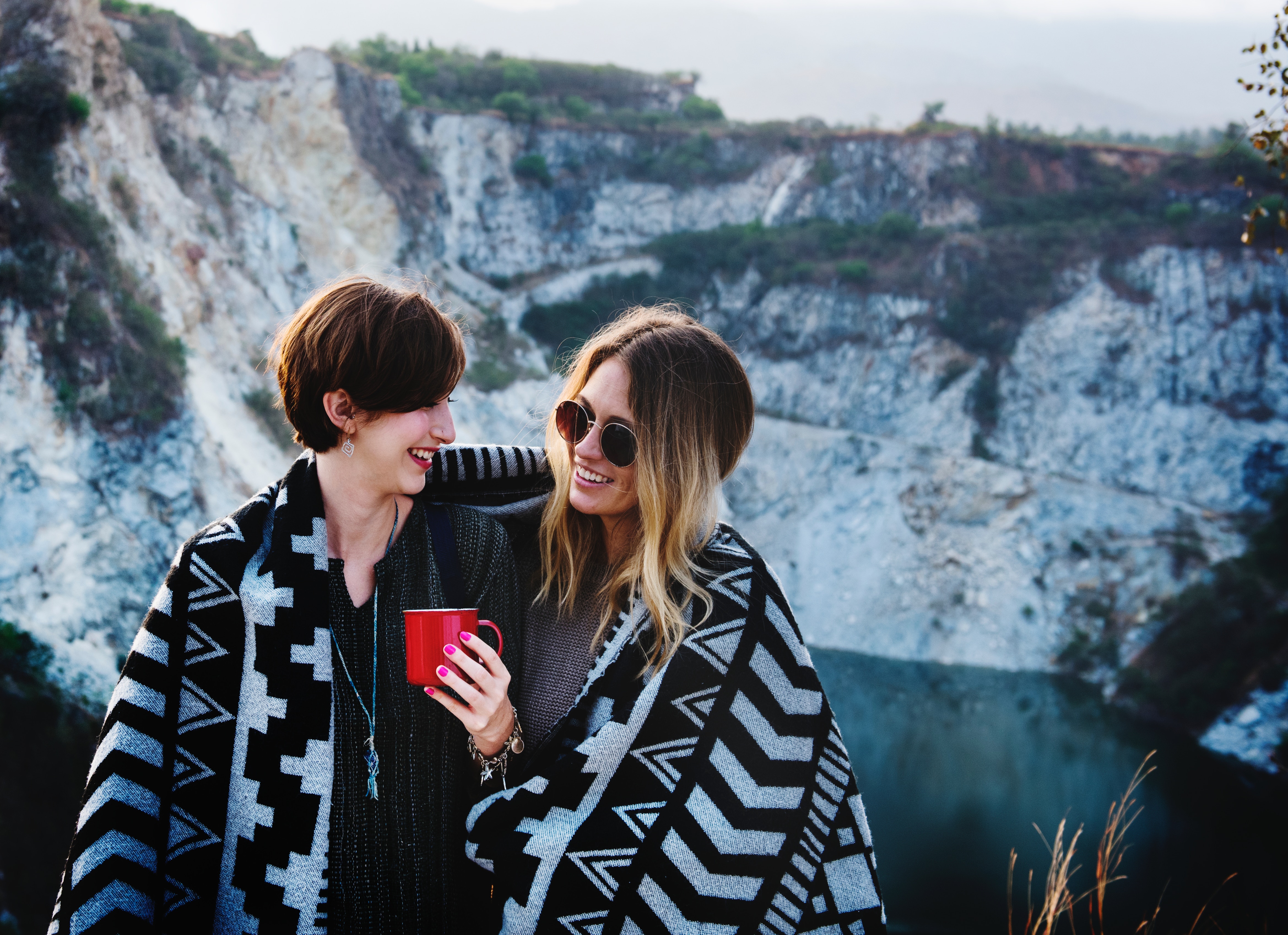 Fanciful culture and language are fun quirks to play with when you're just passing through a place. When you live in that place, they can become insurmountable obstacles.