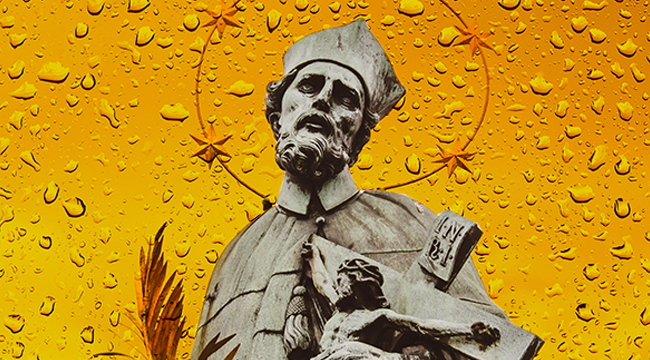 There are few places on earth that are as beer-centric as Prague and the Czech Republic. Pilsner was invented in this part of the world, which led to endless lager descendants, which led to the American mega-breweries we know today. The problem with a place where beer is a core part of the cultural identity is that there will inevitably be an oversaturation of options. Some of these will surely be subpar money grabs that, in turn, can lead to over-priced disappointment.
We don't want you falling into that crevasse of mediocrity, especially if you only have a few days in the city for your beer deep dive. So we decided to cobble together a list of beer stops that brewers and beer writers call home when they reach the spired city. These are places where you can while away an entire day and never have a bad mug of the sudsy stuff.
Some of these picks are straight up icons. Some of them are new and flashy. All of them are spot on for anyone planning a beer odyssey.
Crucial words to know before you go: Pivo (pee-vo) means "beer." Prosim (pro-seem) means "please." Jedno pivo, prosim means "one beer, please." Diky (dee-key) means "thanks." Na zdraví (naz–dra-vee) means "cheers" (and make sure to look everyone in the eye when you do it). Světlý Ležák (sv-yet-lee lay-jacque) means "local pilsner."
LOKÁL DHLOUHÁÁÁ
We're not going to mince words. This is a damn near perfect beer bar. We know brewers who come to Prague from the world over just to spend a day at Lokal. The beer is Pilsner Urquell, poured fresh from a tankovna. That's a fresh beer tank with beer, untouched by air, delivered straight from the brewery (often multiple times daily). The beer puts a smile on your face the moment you take a sip. It's like a ray of sunshine on a grey central European morn.
The joined restaurant fills up pretty quickly so you may have to wait at the bar for a table. It's worth the wait. Also, don't sleep on the food here. It's Czech comfort and beer food that's perfect for a day or two of drinking plenty of fresh pivo.
https://www.instagram.com/p/BdvVo3jD32f/
U ŠUMAVY
U Šumavy (shoo-mav-ee) is a perfect blend of old world Prague and new world beer. They have a deep tap list of locally brewed Czech beers that range from classic dark lagers to local takes on IPAs and imperial stouts.
The space is warm and welcoming. The walls are still decorated like your grandma's house — if she lived in the country and raised pigs, that is — and the atmosphere is always convivial. It's another spot where you may walk in around lunch time and, suddenly, you'll be closing the place down.
U VEJVODŮ
https://www.instagram.com/p/BdNxz1FHDtW/
U Vejvodu (vay-voodo) is probably one of the most touristy places on our list. The reason it's here is that the Pilsner Urquell they serve fresh from a tankovna is some of the best you'll get in the center of the city. The beer hall is huge. The beer is stellar and flows freely. And the location is a can't miss if you've spent the day walking Prague's cobbled streets.
U DVOU KOČEK
U Dvou Koček (da-voh ko-check) is a great old pub in central Prague that just so happens to brew its own beer. Their brewing pots are stacked up right by the door and still in use. If you order a beer, they'll give a Pilsner Urquell as a standard. Instead, order their "Kočka."
It's a smooth pilsner with all the rough malt and hop edges sanded down to into a delicious and easy drinking elixir.
ZLÝ ČASY
This is a beer lover's bar, well, bars actually. Zly Casy (zlee cha-sy) is three bars with separate beer menus that highlight the width and breadth of the current Czech beer scene with 48 taps. The beer lists are probably the best you'll find in all of Prague — certainly the most comprehensive.
You'll find beer lovers, brewers, beer writers, locals, and tourists all rubbing shoulders here while downing pint after pint of great beer. Check out a Bad Flash if you want a Czech take on a modern craft beer. The burgers aren't too bad either.
PIVOVARSKÝ DŮM
This pick is a little more old school. The microbrewery started in 1998 and has been putting out their own beer ever since. Their světlý ležák (called Štěpán) is a smooth beer that points to the classics like Pilsner Urquell but not quite as hoppy. Their dark beer leans more to the dry end with a nice hint of sweetness on the end. It's a classic beer bar that consistently brews great beer.
NOTA BENE
Where Pivovarsky Dum is classic old-school Czech, Nota Bene is hashtag hip. The food is the main draw here — because it's fantastic — but the beer bar is no joke. Nota Bene's Beerpoint has a constantly rotating list of wonderful local brews and a few international stone-cold classics. It's a little pricier than the old-school joints, but worth it for the atmosphere … and the food.
BŘEVNOSKÝ KLÁŠTERNÍ PIVOVAR
This is the place that beer nerds get the most excited about when you talk about Prague. The line of Benedikt beers that come out of this monastery is highly sought after and with good reason. They are outstanding beers that are on par with the best Bavaria and Belgium have to offer.
The monastery has a cool history and was already brewing beer in the 900s — yes, that's 900s, not 1900s. It's a location worth exploring all on its own. The palatial grounds and old church aside, the beer really is worth the long tram ride to the edges of town.
https://www.instagram.com/p/BW-7I8xj-ou/
PRVNÍ PIVNÍ TRAMWAY
Speaking of long tram rides, our beer writing friends kept insisting we check this one out so we had to oblige. Tramway is a hole-in-the-wall dive bar that's actually a stand-alone bar at the literal end of the 11 and 14 tram. Part of the bar is a slightly kitsch 100-year-old tram and the beer list is outstanding. The atmosphere is 100 percent real dive with pensioned locals mixing with hipper-than-thou Instagramming beer nerds.
It's one of the most unique and local beer experiences you can have in Prague.
BEERGEEK
Back in the city, you'll find BeerGeek which is a shop/beer bar. They have a constant rotation of 32 taps and probably the deepest bottle selection in the whole city. They also serve a few beer snacks and a long list of chicken wings in case you get a little peckish.
This is the perfect place to start or end your Prague beer adventure. The staff are Cicerone-level into beer and the international and local curation is some of the best you'll find anywhere in Europe. Get lost here. It's easy.