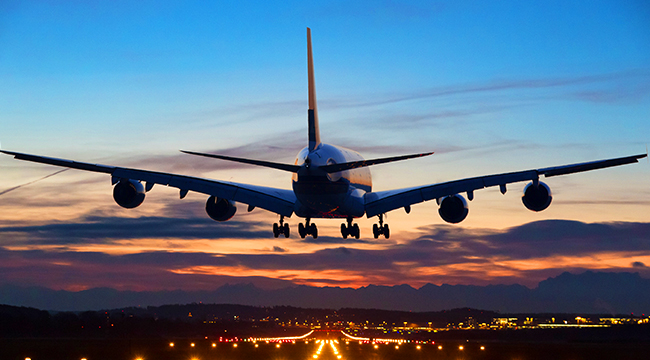 Thanksgiving, Black Friday, and Cyber Monday have all come and gone this year. But the sales aren't over just yet. The airline industry is starting to set itself apart from the melee by extending their own discounts out through Travel Tuesday.
According to app and travel aggregator Hopper, today will see an average of 20-percent off of all domestic and international routes with some routes up to 50-percent off. This largely boils down to airlines extending their Black Friday and Cyber Monday deals. So, today's the day if you want to buy yourself that cheap flight for what will likely be the best price all year.
Below are some of the best deals on cheap flights and travel packages right now. These are the sites and Twitter feeds that you should be following and setting up alerts for. Prices will vary. Sales will pass quickly. You've gotta shop hard and act fast. Good luck out there and happy travels!
SAVE $1,000 ON PREMIUM ECONOMY (AND BUSINESS) ON CATHAY PACIFIC
Cathay Pacific is offering great prices on flights from the U.S. to East Asia all day today. Their biggest win, however, is a deal that'll net you $1,000 off all premium economy and business class bookings.
With that much off, the lap of luxury is suddenly very affordable. Use promo code "HOLIDAY" at check out.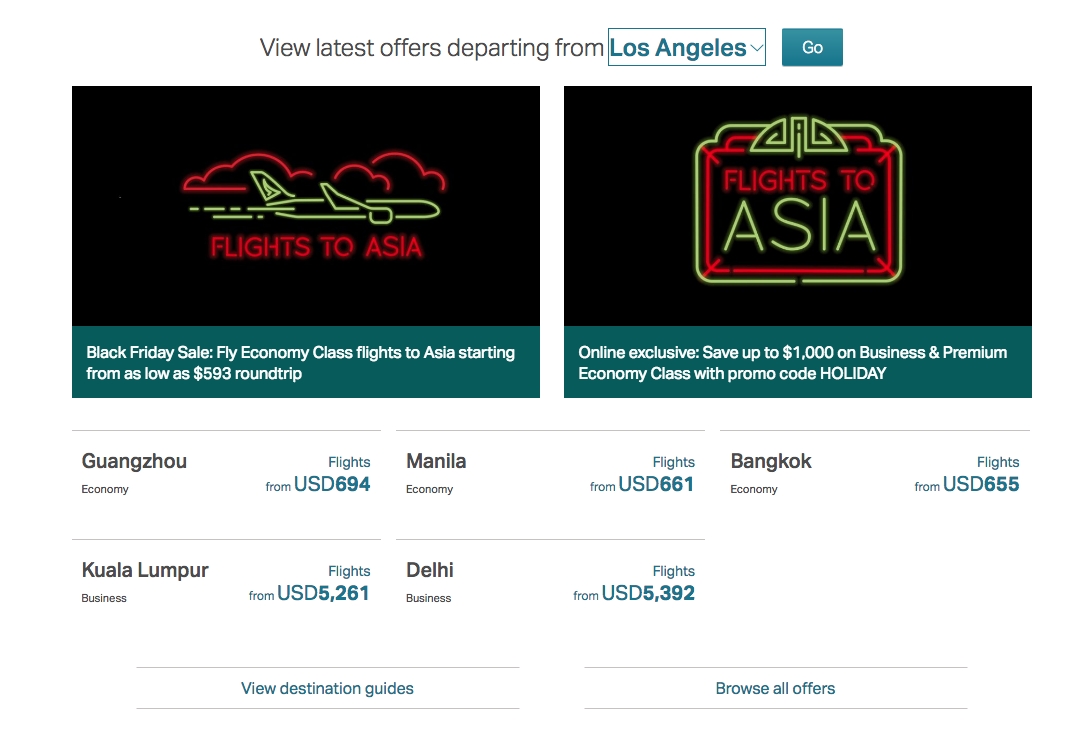 $600 FLIGHTS ON QATAR AIRWAYS
Qatar Airways has extended its Cyber Monday deal into Travel Tuesday as well. They're offering flights to over 70 destinations starting at $625 roundtrip. That's $600 to get half-way around the world and back over the next year with no hidden fees and a meal and drink service onboard.
30% OFF AVIANCA FLIGHTS
Avianca is your best bet for getting to Columbia and beyond in South and Central America. They've extended their Cyber deals one more day and are still offering up to 30 percent of their fares all over the world.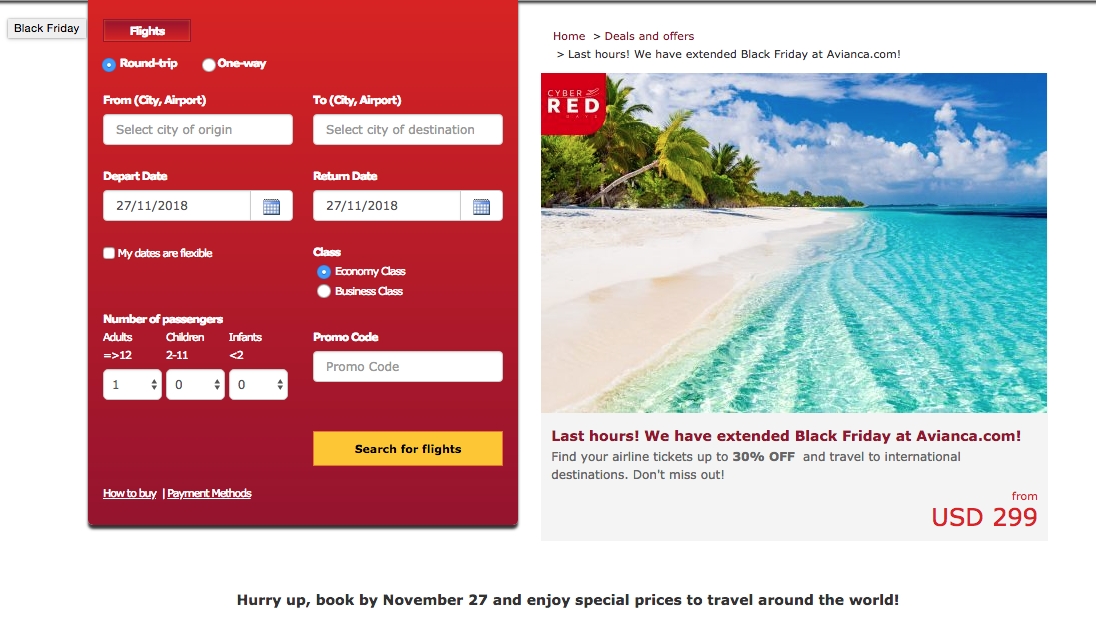 40% OFF WOWAIR FLIGHTS
Wowair is giving you two more days to take advantage of their seriously amazing Cyber Monday Deals. They're offering a 40 percent discount on flights to Iceland and Europe through tomorrow, November 28th. Use promo code "WOWCYBERMONDAY" at check out.
$20 CITY BREAK FLIGHTS AROUND EUROPE WITH EASYJET
EasyJet offers budget air travel options all over Europe. Their City Breaks option has discounted one-way fares all over the continent, North Africa, and the Middle East. Tickets are as low as $20 each way if you can book today.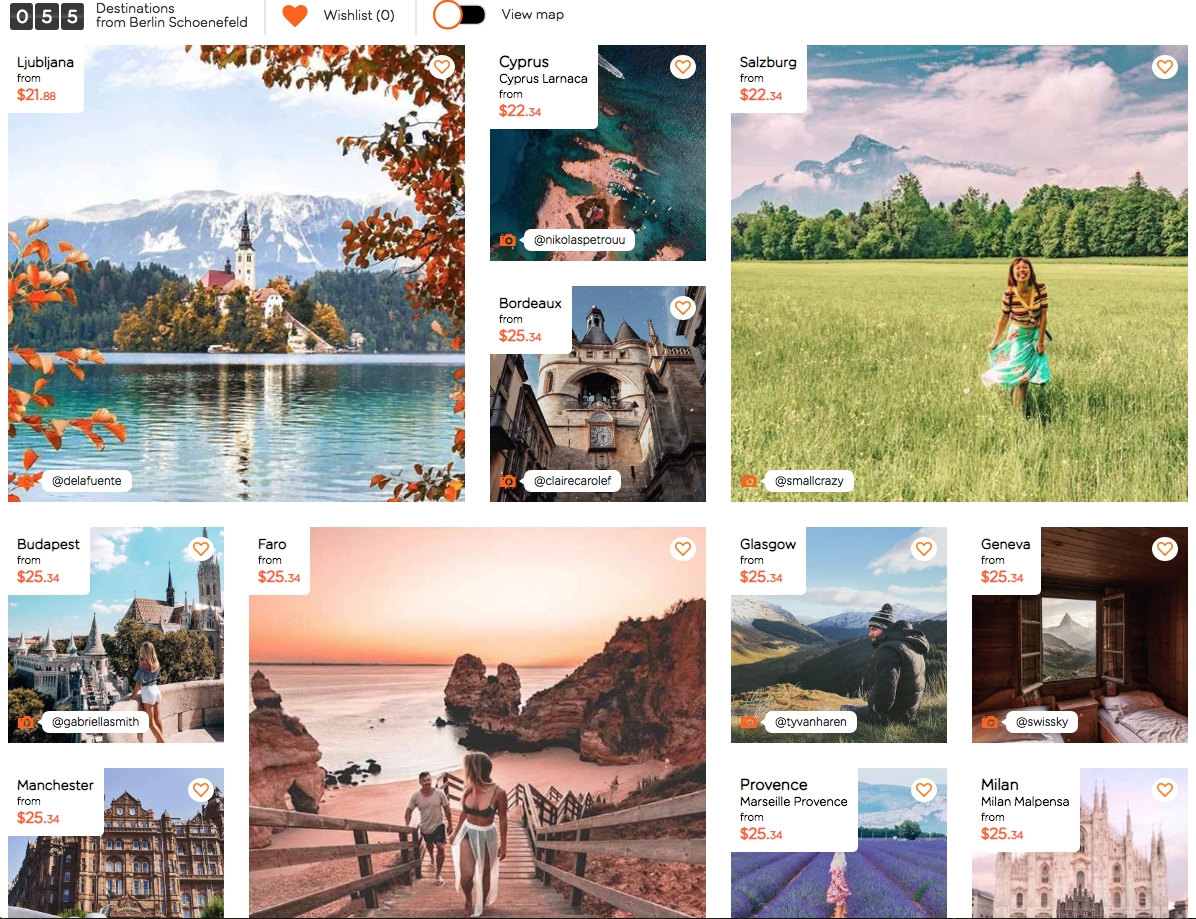 90% OFF FRONTIER FLIGHTS
Frontier has extended their Cyber Monday Deal for two more days. If you can book before the end-of-day tomorrow, you can score 90 percent off their listed one-way fares. That, basically, makes the ticket free. However, you'll still need to pay $35 to carry on a bag. Use promo code "CYBER" at check out.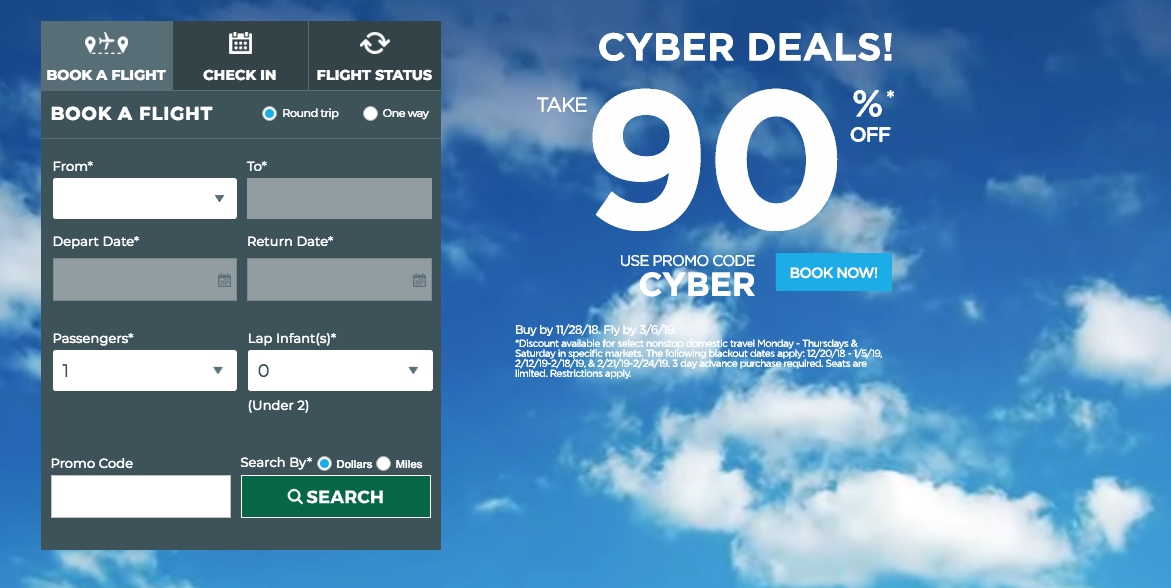 JETBLUE LOW FARES
JetBlue is a great place to find discounted fares. Keep an eye on their Deals page today. Enter your home airport and the best-priced flights on JetBlue will pop up. Don't be surprised if you score a great flight somewhere dope for around $40.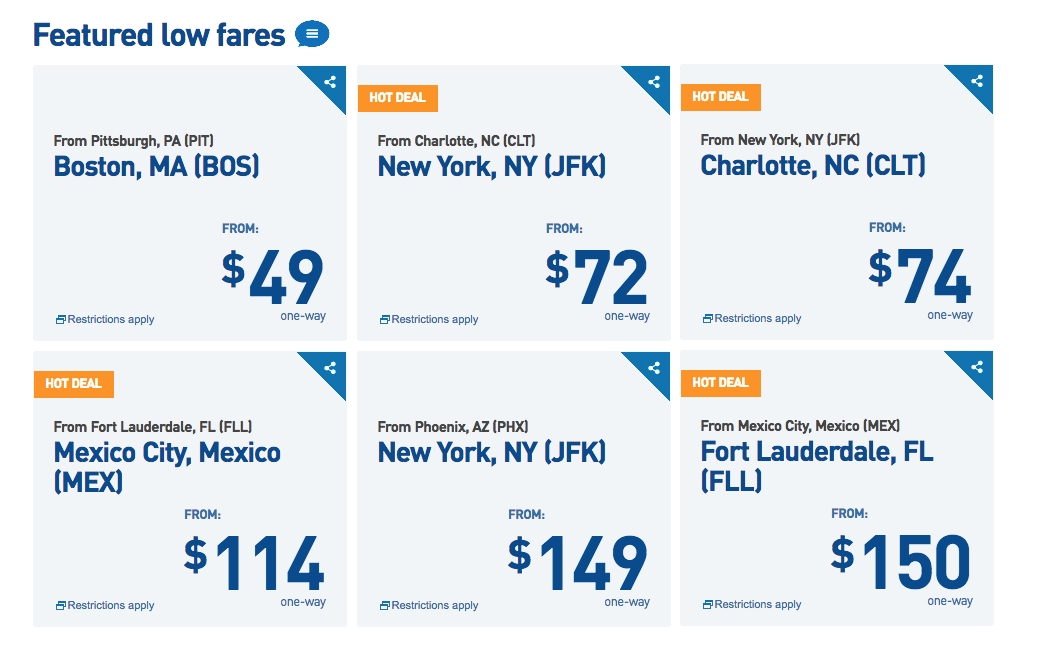 DELTA DEALS
Delta is offering discounted rates all day. You'll have to shop this one. So, log in and do some searching for that dream vacation and you might get lucky on a great trip for a great price.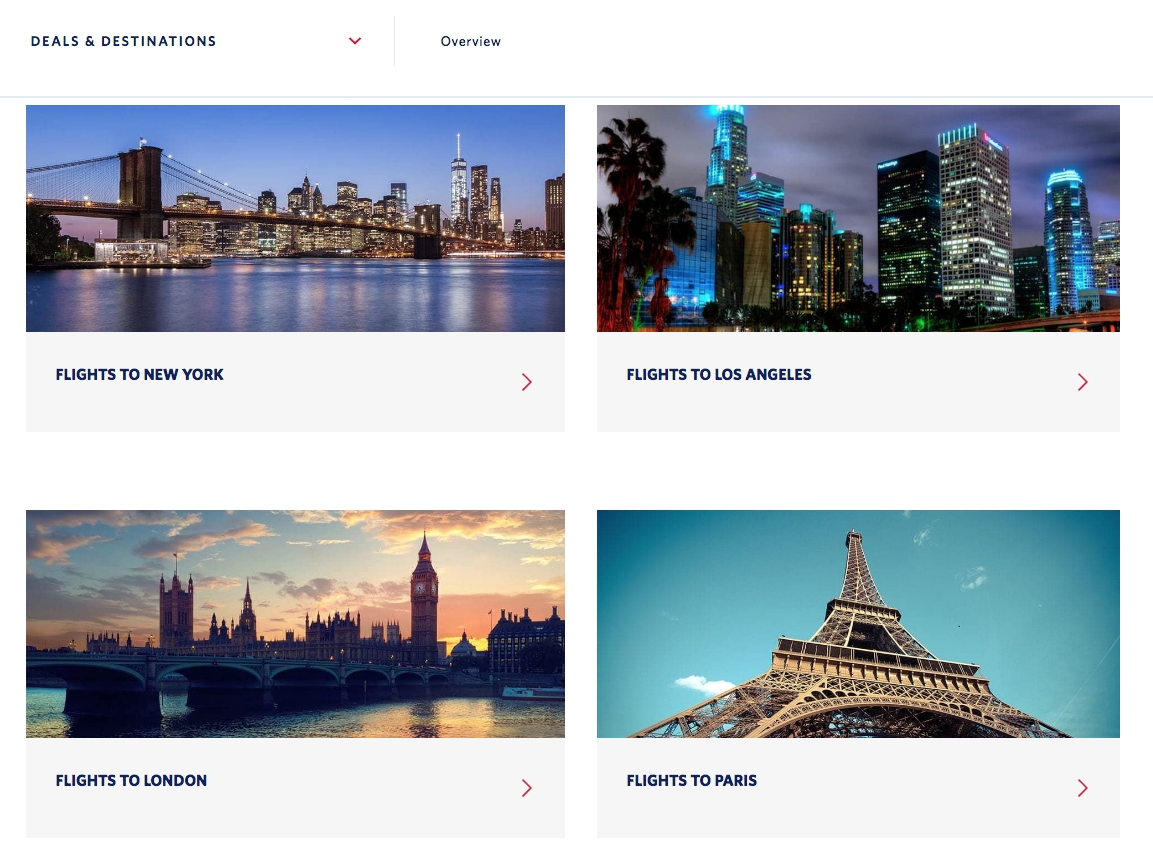 CELEBRATE CHRISTMAS IN NEW ORLEANS WITH HILTON
Papa Noel is a New Orleans tradition that sees the Big Easy go all out for the Christmas season. Food, parties, celebrations, and more are all catered around enjoying the holiday season to the max.
Right now, Hilton New Orleans is offering discounts on restaurants and events around the city that'll help you take part in all the jingle-infused holiday cheer. There are 17 Hilton hotels in New Orleans which will allow you to take advantage of the holiday package deal. You'll get a ten percent discount at five NOLA restaurants and a VIP pass to the Celebration at The Oaks (a huge Christmas fair in the middle of the city).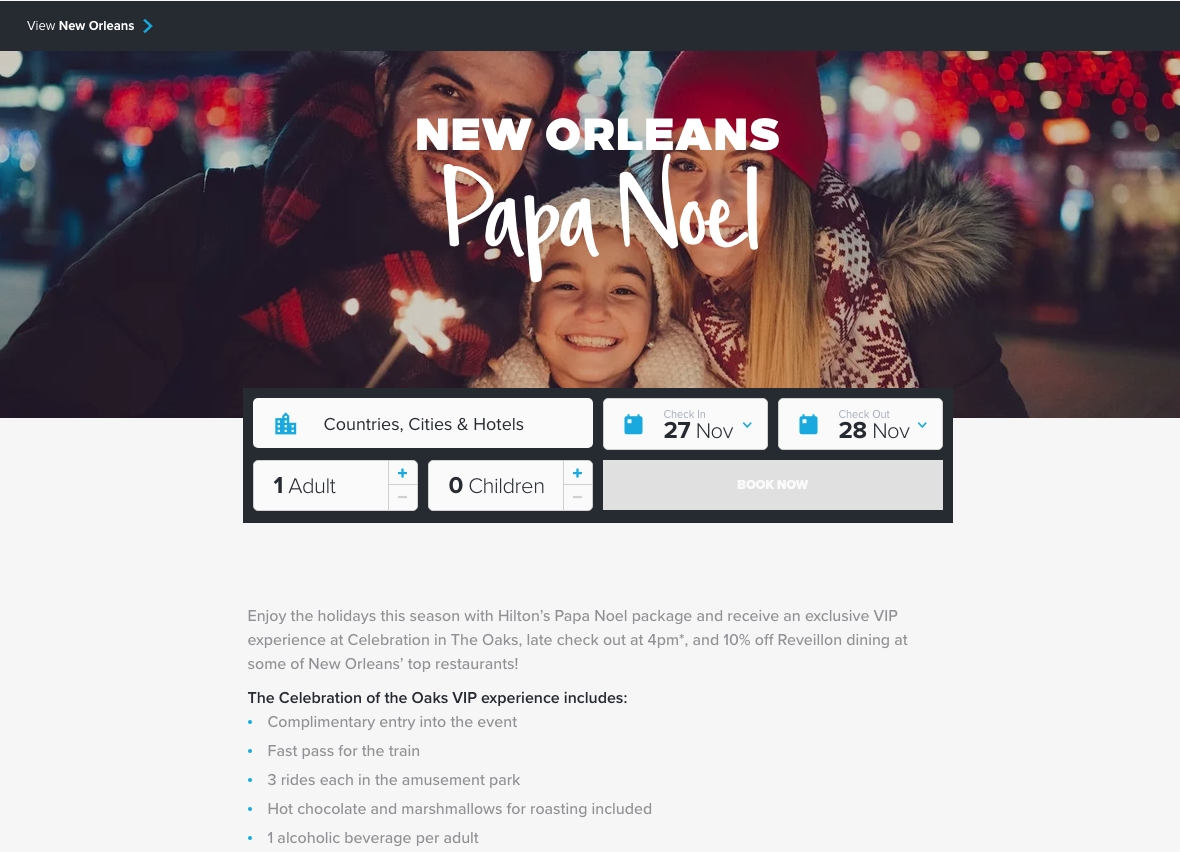 CELEBRATE THE HOLIDAYS IN NEW YORK AT CONRAD NEW YORK
The holiday season in New York is one of the best times to visit. The city's halls are fully decked and ready to celebrate the holidays in New York fashion. Conrad New York is offering special menus, skating in the park packages, shopping trips, and more as part of the holiday packages. Check them out here.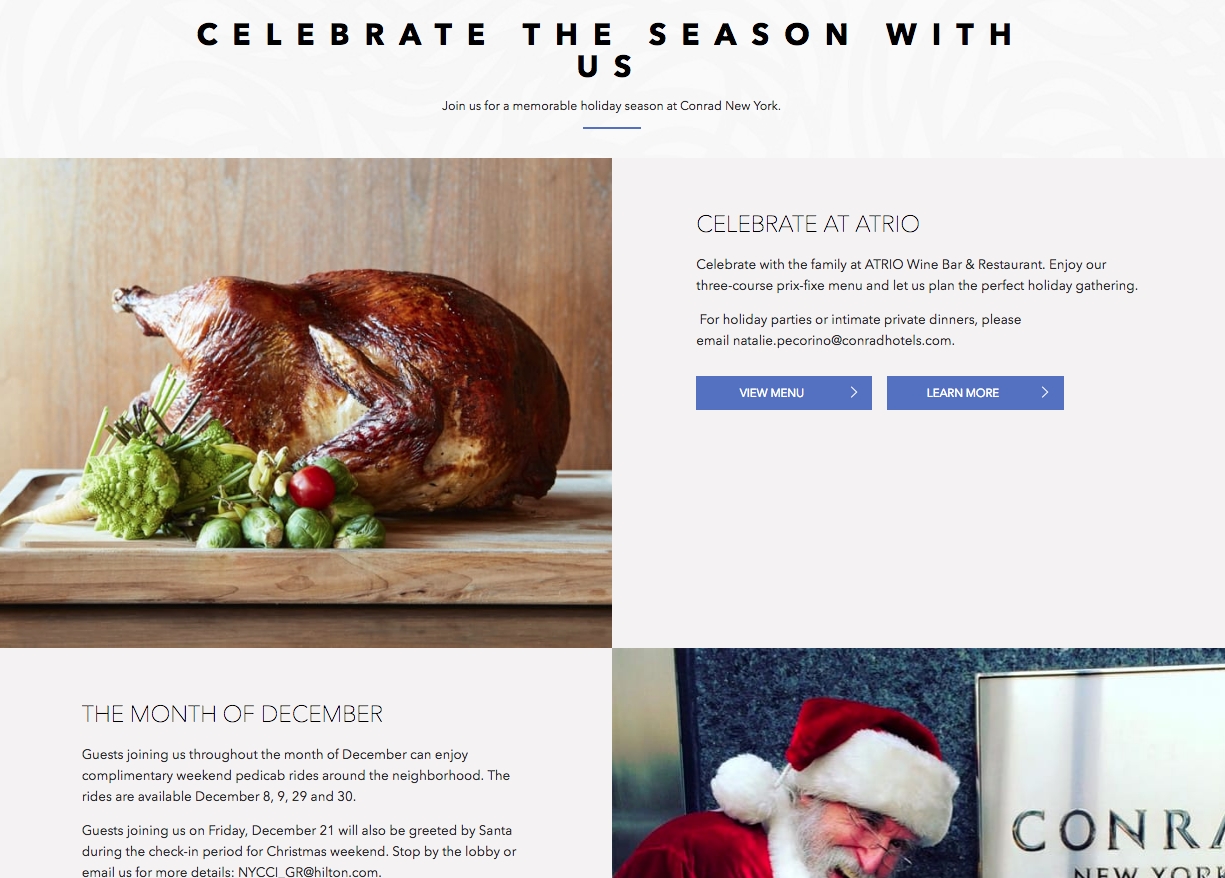 SEE EUROPE IN THE WINTER WITH TOPDECK TRAVEL
TopDeck Travel has some great winter-themed packages on sale. On their best is a grand tour of Europe through five countries over eleven days. It'll take you from London to Paris, the Swiss Alps, Venice, Munich, the Rhein Valley, and Amsterdam.
Their December 9th departure is on sale with ten percent off. That means you can be on the road across Europe in less than two weeks from right now!
HIT WHISTLER POWDER WITH CONTIKI
Contiki always has great deals on travel year round. One of their greats right now is The Powder Rush which will take you up to British Columbia and Alberta for skiing, hiking, and wintry good times. The nine-day trip sets off on December 8th and again on the 15th.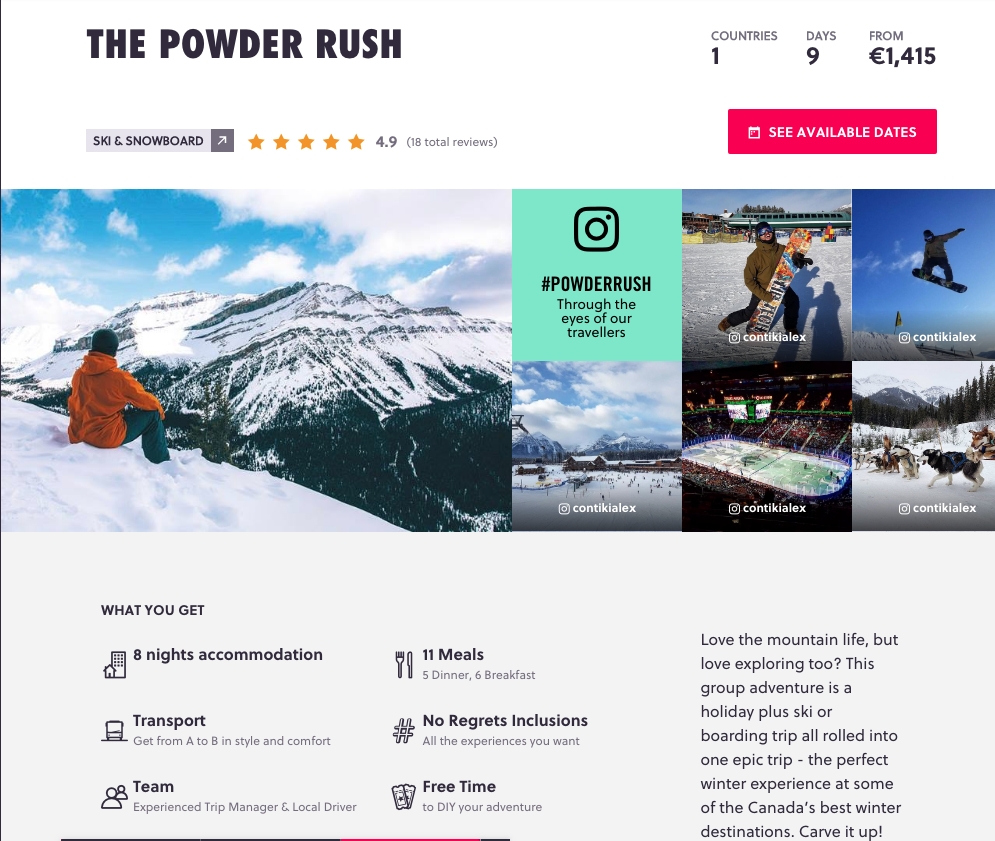 SAVE UP TO 20% ON TRAFALGAR TRIPS
Trafalgar offers some of the plushest traveling options out there. Their tours offer insights into corners of the world with great accommodations, access to world-class eats, and guided tours with the best of the best.
Trafalgar's Cyber Week sales have two tiers for their trips to Eastern Europe, Scandinavia, and Russia. You can save 20 percent on all April 2019 trips by using code "PPBFAPRIL18" at check out. Likewise, you can save 15 percent on departures between May 1st and October 31st, 2019, with code "PPBLACKFRIDAY18." You'll need to book by November 30th to take advantage of this one.
20% OFF ALL INTREPID TRAVEL 2019 TRIPS
Intrepid Travel has extended their Cyber Monday for two more days. This one is simple. They're offering 20 percent off all of their trips throughout 2019. That's a great deal on trips from Everest to Antartica and everywhere in between.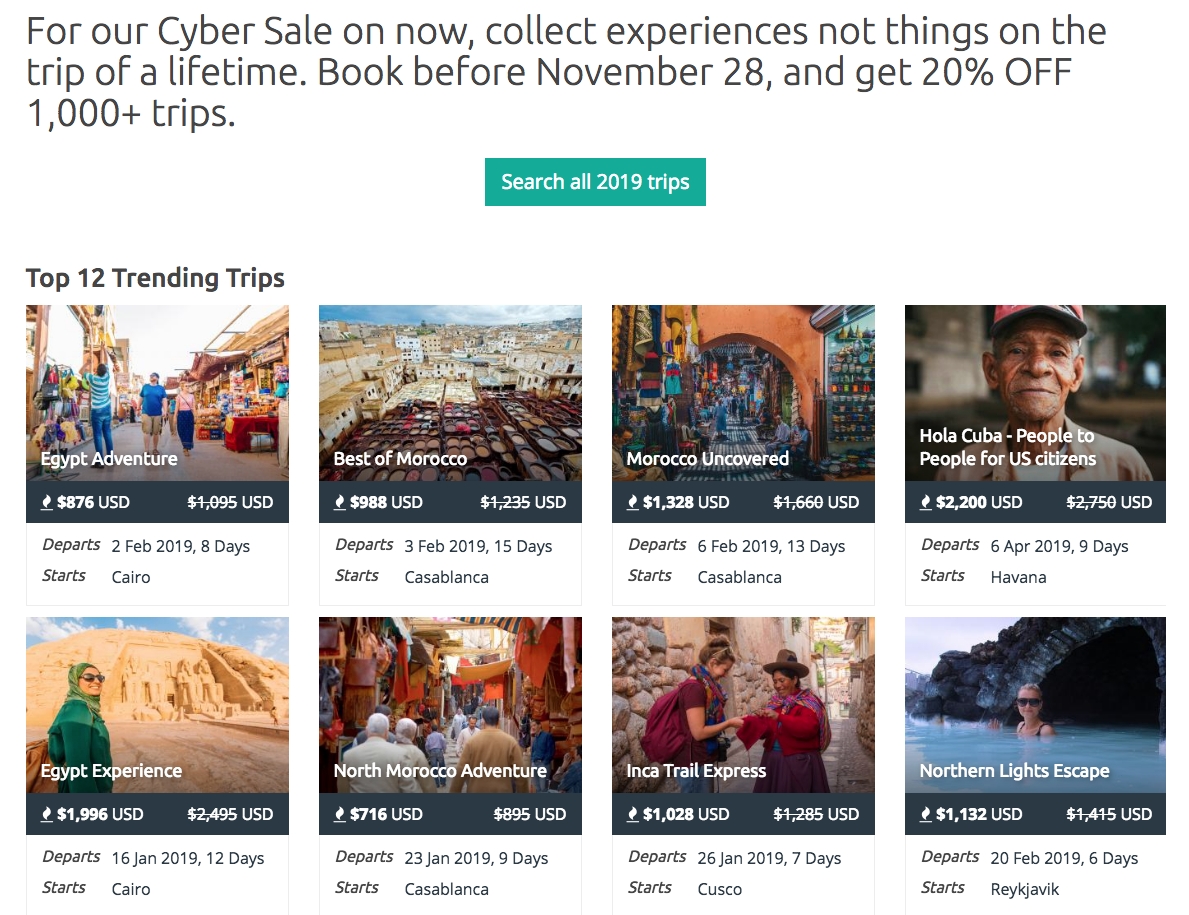 HOTEL OF THE WEEK: HOTEL MAX, SEATTLE
This week, we're giving props to Seattle's Hotel Max. The rock 'n roll themed hotel has some great digs, a killer bar and restaurant, and a whole floor devoted to Sub Pop and Seattle's 80s and 90s music scene. Hell, there's even a bass in the lobby signed by Nirvana bassist Krist Novoselic.
Over the holidays, they're offering up to 15 percent off room rates, free valet parking, free Washington craft beer six-packs, and more. If you're heading to Seattle in the next month, this is where to stay.