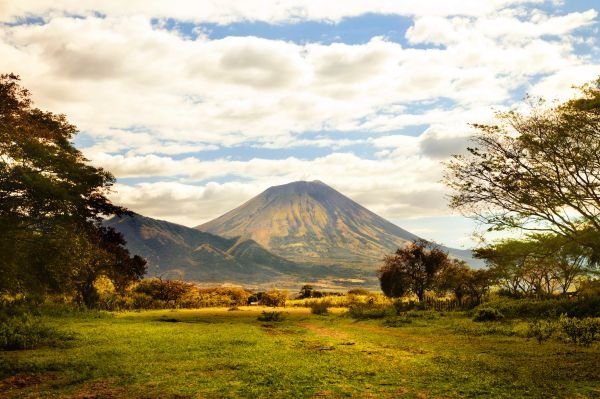 I've always loved the Spanish term 'aficionado' — a person of intense passions, someone who doesn't just like things but burns for them. A true aficionado knows nothing of the ¯_(ツ)_/¯, they find life too vivid for such passive bemusement.
When I visited Nicaragua, a few months after the death of my dad, I decided to use the word aficionado as my guiding principle. I would travel with a feverish desire to discover the best food, drink, adventure and relaxation options the country had to offer.
The journey began, as so many good things do, with alcohol.
DRINK
From the outside, the factory where Nicaragua's famous Flor de Caña rum is distilled looks like a fortress. The walls are tall and imposing and the buildings are nondescript. Inside, the mythos that surrounds the art of spirit-making pulses through the compound. Coopers bang barrels together made with staves imported from Kentucky's bourbon country, and sugarcane is grown on every open patch of soil.
As we toured a vast warehouse, my guide showed off a pallet of barrels that had been combined and re-combined (to account for evaporation) over the course of decades. This rarest of all vintages is occasionally bottled and presented by Flor de Caña's owner, Carlos Pellas, to visiting dignitaries and A-list movie stars. Like a true aficiondado — well aware that luck favors the bold — I asked for a taste.
My request was denied. Politely but emphatically.
After the tour, I descended down a stone staircase leading into a cool, dimly lit cellar. There, I was met by one of Flor de Caña's master rum tasters — aficionados of the highest order who tirelessly test and sample the various rums (cool job if you can get it). The gem of the tasting was the Centenario 25, a new(ish) addition to the brand's dark rum lineup and its longest-aged retail product (the closest I'd ever get to trying that Pellas family private stock). Though I'm an alcohol-tasting amateur, I picked up flavors of caramel, vanilla and chocolate in the Centenario 25. There was a touch of smokiness too, I think.
Or at least that was my exacting critique before the second glass was poured and my brain went foggy. Aficionados don't turn down free rum.
FOOD
Nicaragua isn't renowned as a food-lovers destination, which is exactly why it was perfect for my trip. Eating through France or Mexico is blissful, but the tracks are well tread. Part of what ignites my aficionado's fervor for food is the sense of discovery that I felt in Nicaragua. The country's star dishes are relatively standard fare for Central America, a bean and rice dish called gallopinto, grilled meats, and fried plantains. But when a street vendor elevates her food from mundane to extraordinary with a deft application of technique, those simple ingredients can be transcendent — a phenomenon I tasted in out-of-the-way villages all over the country.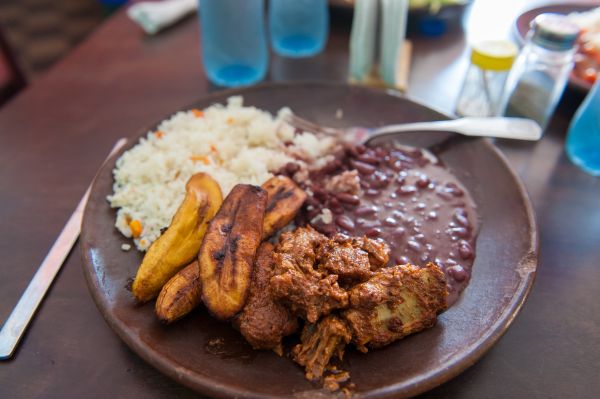 The culinary highlight of the trip came in in Granada — a historic, Caribbean-feeling outpost on the edge of Lake Nicaragua. There, my traveling companions and I took an early morning stroll through a bustling marketplace. The whole crowd seemed to have agreed on launching the day with enthusiasm; everyone was clamoring for something, and my clumsy Spanish didn't make it easy to figure exactly what. Meat? Cheese? Was that woman selling beef tongue or did she just want to chat? Still, if you can't be charmed by one of these markets—where cellphone chargers and dried octopi dangle just inches from one another—then you might as well stay home.