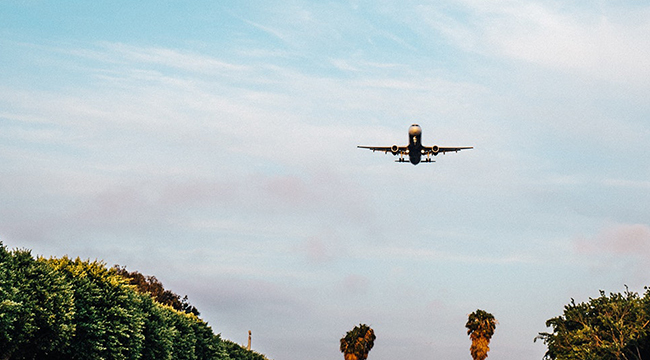 With summer almost in the rearview, it's time to start thinking about those fall and winter trips. Deals are starting to pop as Labor Day nears along with the turning of the leaves. Now is the time to take action if you want to escape the humdrum of everyday life before the holidays ramp up.
Below, we've compiled some of the best deals right now. These are the cheapest flights, sweetest hotel rates, and steepest travel package discounts online this week.
TOP DEAL OF THE WEEK:
WIN A FREE SAILING TRIP TO CROATIA WITH MTV TRAVEL AND TOPDECK
Trying to score a free trip is always worth a few minutes of your time. In this case, the trip is a seven-day small vessel sailing trip around Croatian islands at the end of this month. You'll be under sail on with only a few other lucky travelers, enjoying the wonders of the Croatian coast, wine, and food.
To enter you're going to need to follow @mtvtravel and @topdecktravel on Instagram and upload a 30-second video explaining your European bucket list destination. You have until August 11th to enter and will have to travel on August 24th, 2019.
BEST FLIGHTS OF THE WEEK:
CHASE THE NORTHERN LIGHTS THIS FALL WITH NORWEGIAN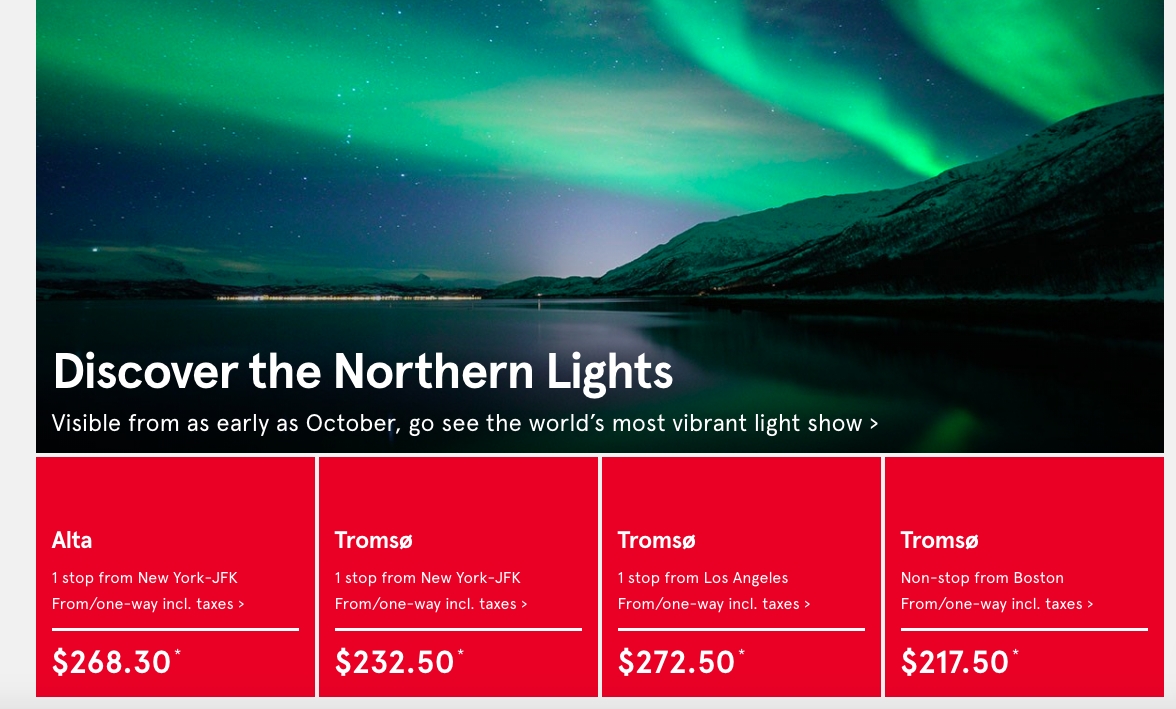 The Northern Lights are about to pop off as summer fades into fall. One of the best places to chase those lights is in Scandinavia. Good news — Norwegian is offering flights for around $200 each way starting in October to northern Arctic destinations. Keep in mind, that's one-way and only includes a seat and two carry-on bags.
ROUNDTRIP TO PUERTO VALLARTA FROM THE EAST COAST FOR $230
Fall flights are starting to go on sale. Right now, you can score a flight to the Puerto Vallarta, Mexico, from the East Coast for as little as $230 roundtrip in September. You'll have to make a couple of stops, but that price is truly unbeatable.
ROUNDTRIP TO VIETNAM FROM THE WEST COAST FOR $390
Heading to SE Asia is a long haul. So, any price under $500 roundtrip is a steal. Currently, you can score that steal on trips from the West Coast all the way to Vietnam for only $390 roundtrip in September. Now's the time to buy.
BEST TRAVEL PACKAGES OF THE WEEK:
SAVE $750 ON A TRIP TO OKTOBERFEST THIS YEAR WITH U RIVER CRUISES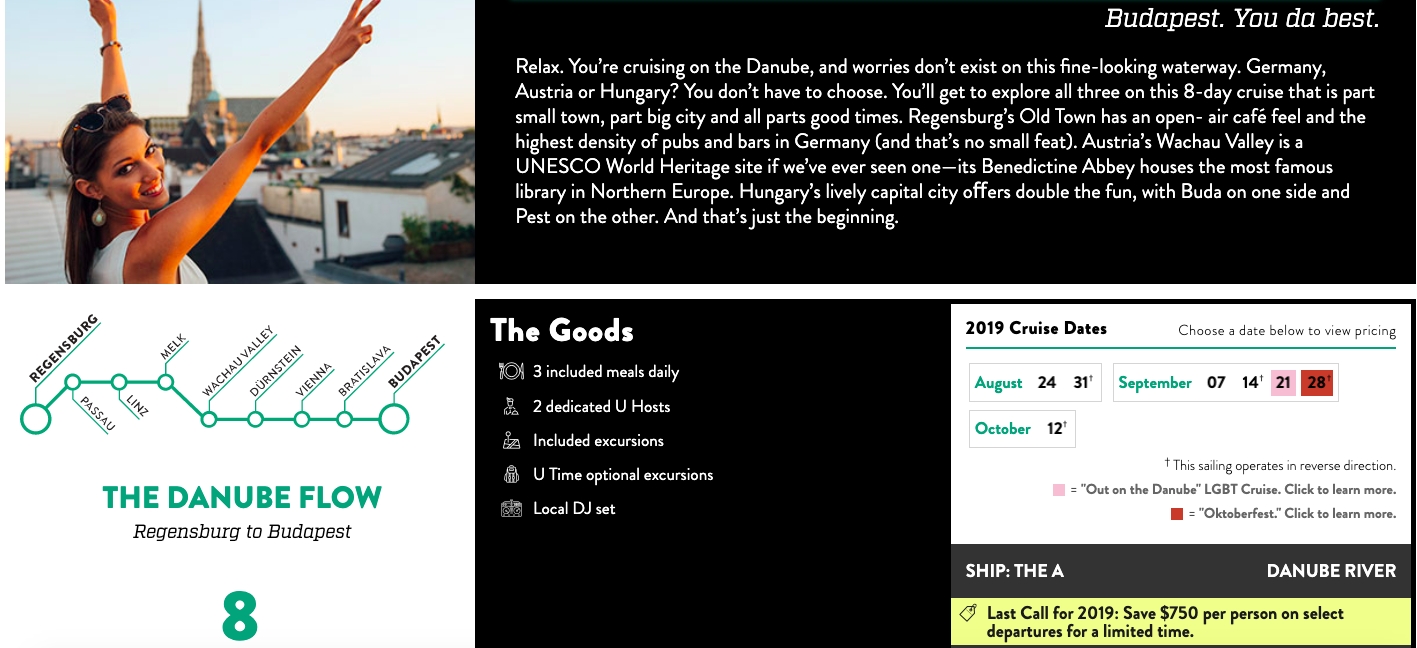 One of the greatest beer festivals is right around the corner, Munich's Oktoberfest. This year's beer-soaked brouhaha starts on September 21st and U River Cruises is offering special rates on trips to the beer-drinking festivities.
The boutique river cruise line is offering excursions from their Danube Flow cruise to the beer tents of Munich while also offering a steep $750 discount on single room rates. That's more than enough of a discount to cover flights to and from Europe and a few glasses of beer while you're at Oktoberfest 2019.
SAVE UP TO $750 ON A GREEK ISLAND TRIP WITH CONTIKI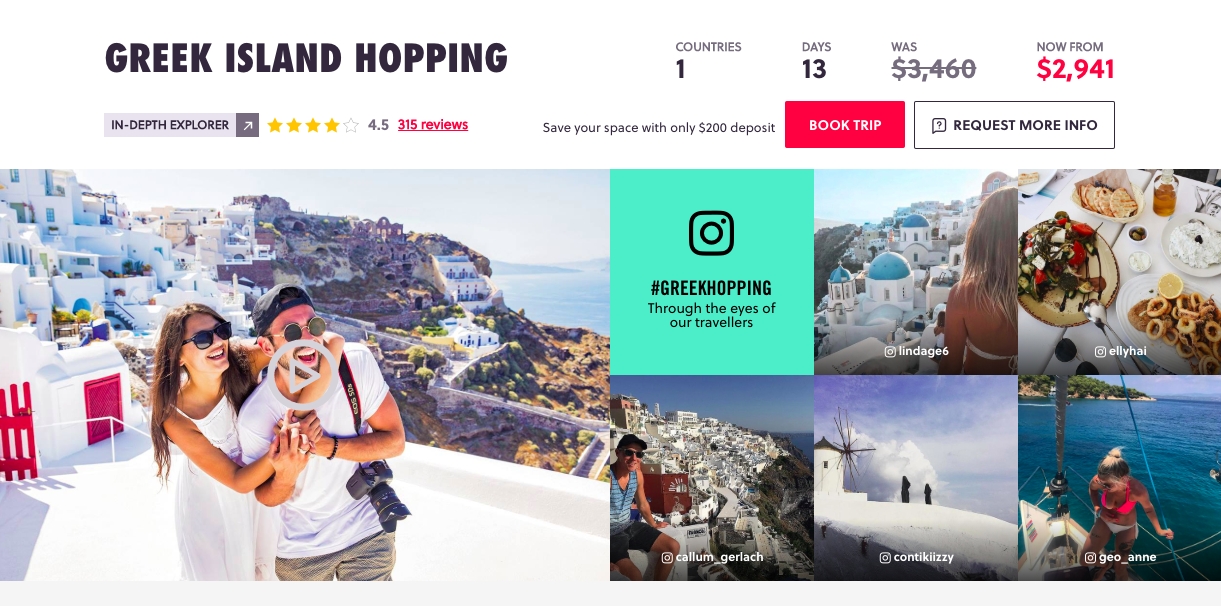 If you're looking to get in one last sun-soaked trip before summer ends, Greece might be the play. Right now, you can score a $750 discount with Contiki's Greek Island Hopping adventure. Transportation between islands is included along with several meals, expert guides, all accommodations, and all the Greek sun you can handle.
SAVE UP TO $7,500 ON WINDSTAR CRUISES RIGHT NOW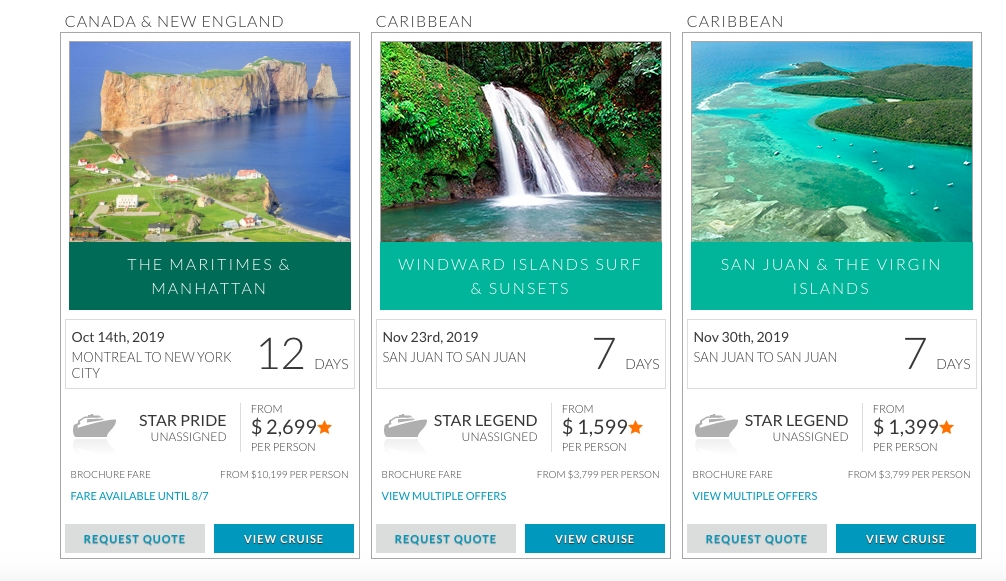 Windstar Cruises sail the world's largest cruise ships that are actually under sail. This week, they're offering sales on cruises throughout the end of the year and into 2020. Some trips are up to $7,500 off. That's a crazy discount no matter how you cut it, especially since that includes a stateroom and all meals.
BEST HOTEL DEALS OF THE WEEK:
SAVE 40% AT THE MOHONK MOUNTAIN HOUSE THIS FALL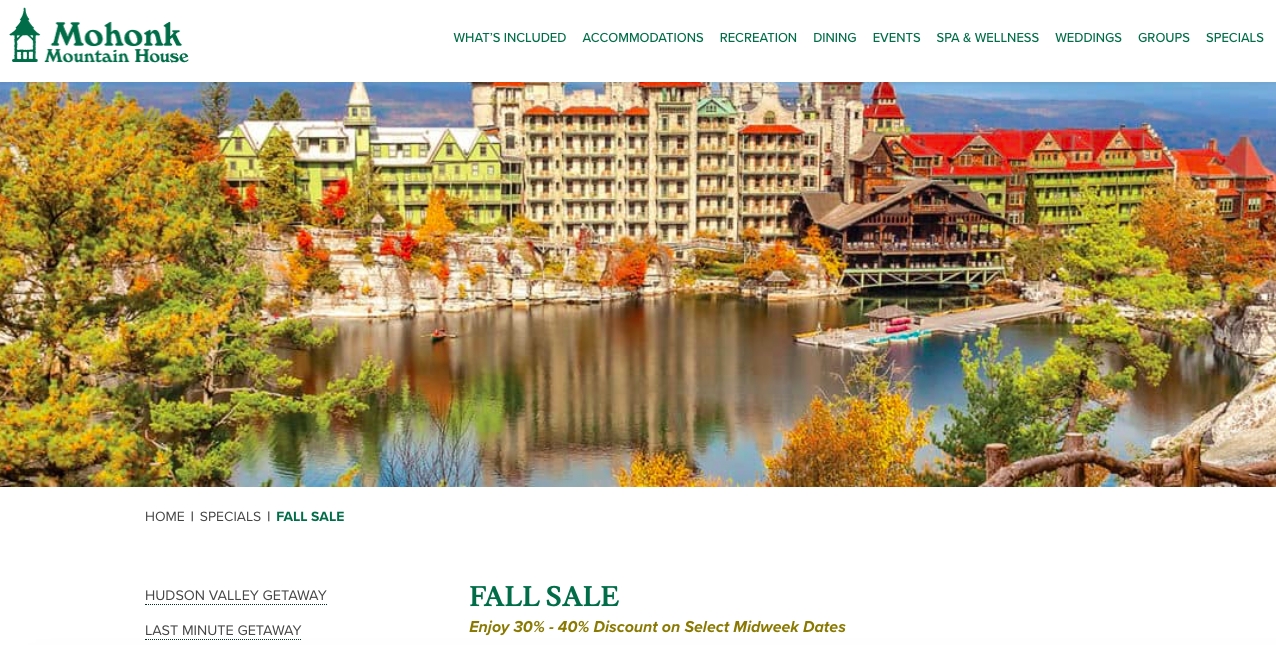 Mohonk Mountain House is a step back in time. The mountain retreat in upstate New York is a unique experience that'll leave you wanting to return as soon as you leave. The massive hotel is offering a great fall discount of up to 40 percent off room rates if you can book this month. That's nearly a buy one night, get one night free deal.
You can't beat that for a classic boutique experience.
SAVE 30% AT THE FOUR SEASONS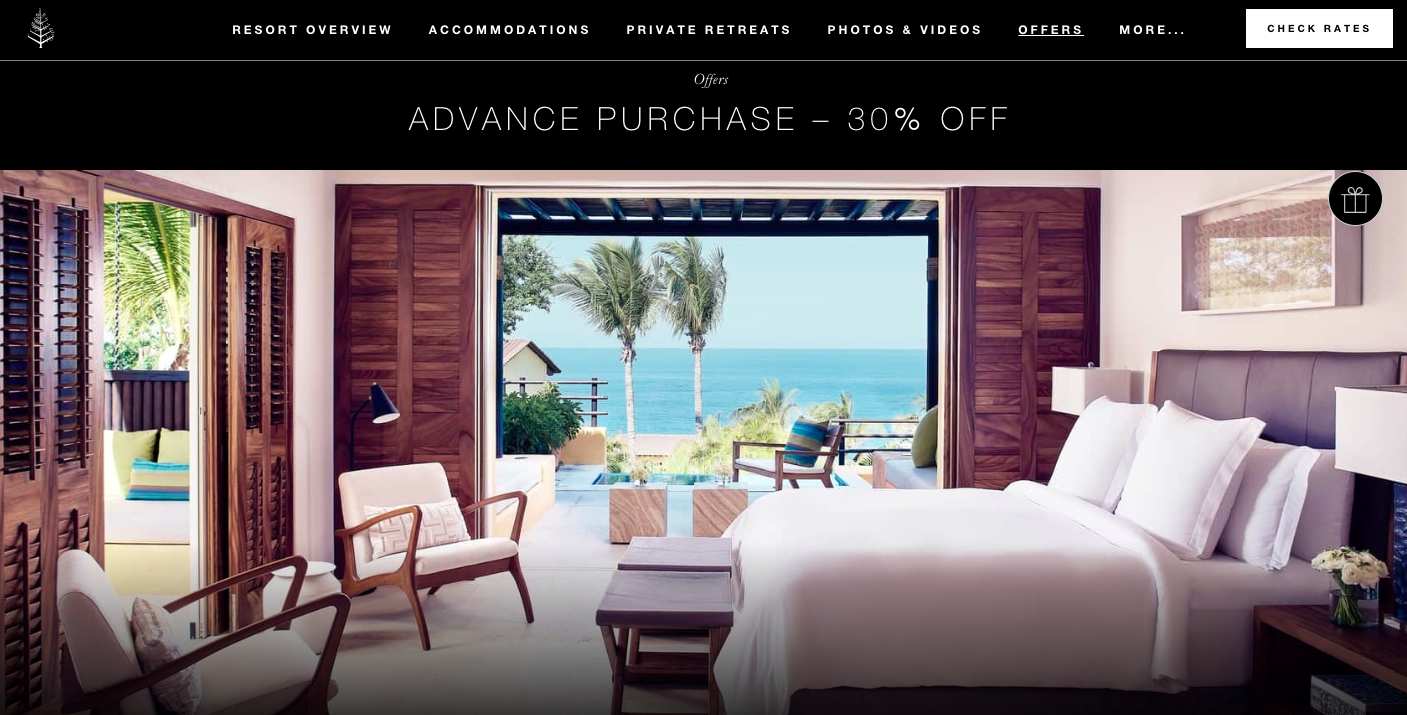 The Four Seasons exudes luxury. It's also not cheap. So when a hotel group like the Four Seasons runs a sale, you need to snag that deal. You can score 30-percent off rooms if you're able to book in advance at their Punta Mita resort in Mexico.
The best part of this deal is that you already know you can score a cheap flight to Puerto Vallarta right now (see above). Sometimes, the stars align for a great vacation.
SAVE 30% ON PREFERRED HOTELS & RESORTS
Preferred Hotels and Resorts is offering a 30 percent discount on room rates across its international selection of hotels. The only catch is that you'll need to book 30 days in advance to shave one-third off a plush hotel or resort experience somewhere dope.
BEST WILD SPLURGE OF THE WEEK:
TRAVEL AROUND THE WORLD ON A PRIVATE JET
Yep. This is equal parts crazy and amazing. Abercrombie & Kent is offering a 26 day, around the world journey on a private jet hosted by the owner of the company. The journey starts in Seattle and heads to Japan, Vietnam, Laos, India, Maldives, Eritrea, Benin, Brazil, and ends in New Orleans. It's a whirlwind adventure with the utmost luxury hotels, food, drinks, and tours at every stop.
If you have an extra $160,000 to spare, then this is the trip for you. Only 48 spots are available. The flight leaves September 30th. Lucky one-percenters!