Last Updated: November 1st
In addition to being America's most trusted source of Succession episodes, HBO has a lovely collection of movies available ranging from trashy action thrills to elegant period pieces to star-studded comedies. With all the recent changes to HBO's streaming services, though, it can be confusing to know what the heck is on which app. Here is a lineup of the 25 best movies on HBO that you could and should be watching right now. We also rounded up the best movies on HBO Max in another guide.
Related: The Best Movies On HBO Max Right Now
The Night House (2020)
Run Time: 108 min | IMDb: 6.5/10
Rebecca Hall stars in this psychological horror flick about a widow who uncovers a terrible secret about the house her dead husband built. Hall plays Beth, a woman depressed and haunted by strange visions after her husband commits suicide. She lives in the house he built for them and wrestles with her own fears about dying — she had been declared dead for four minutes after a car crash years earlier. Beth starts to uncover disturbing secrets about her husband's life, ones that transport her to spirit worlds and force her to confront demons — literally. We won't spoil anything here but be warned, this one is a mindf*ck.
District 9 (2009)
Run Time: 112 min | IMDb: 7.9/10
Neill Blomkamp's inventive sci-fi alternate reality utilizes the found-footage style of filmmaking to thrilling effect in District 9. After an alien spaceship parks itself over parts of South Africa, the world's governments decide to put the sick occupants found onboard in an internment camp called District 9. Years later, having used up all their resources and suffered through secret experiments, the aliens are outcast by society, seen as lawbreakers and scum by society. When a company is contracted to relocate the aliens to a new camp, one of its members is infected with alien DNA, setting off a string of events that end up touching on heavier themes of xenophobia, segregation, and the state of humanity as a whole.
Shiva Baby (2020)
Run Time: 77 min | IMDb: 7.2/10
This feature film debut from director/writer Emma Seligman combines the hilarious familial tension of a millennial woman sitting shiva alongside her parents and sugar daddy with the kind of erratic, emotional whiplash of a Safdie brothers' production. It's nausea-inducing in the best way possible and it all hinges on Danielle (Sennott), a college senior in a relationship with an older man who joins her family for the religious ritual and is quickly confronted by the reality of her messy personal life. Not only does Danielle face off against the traditional expectations of her strictly Jewish parents, but she also runs into an old flame doing enviously well in her new life and she must contend with the arrival of her sugar daddy's surprise family. It's cringemaking comedy at its finest and Sennott gives a performance that really should be earning her more awards buzz.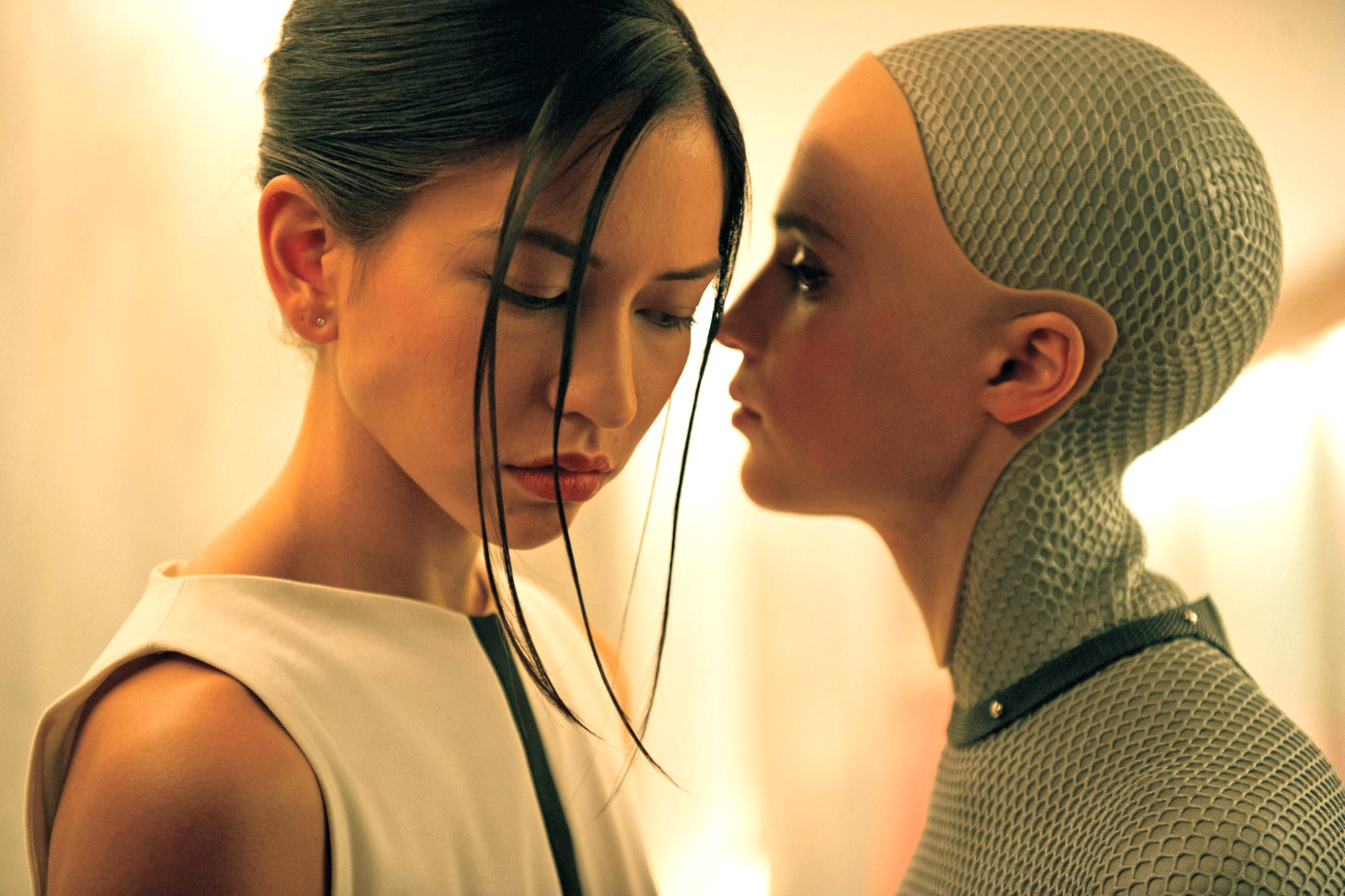 Ex Machina (2014)
Run Time: 108 min | IMDb: 7.7/10
Alex Garland's sci-fi thriller breathed new life into the tired A.I. trope when it landed in theaters a few years ago. The film focuses on a naïve young programmer (Domhnall Gleeson) who's selected amongst a pool of applicants to evaluate a new A.I. lifeform. The poor kid is whisked away to a remote villa to spend time with the eerily-human-looking robot, Ava (Alicia Vikander), and her eccentric, often cruel creator Nathan (Oscar Isaac), a genius with an ego to match his talent. The film takes some twists you don't expect, and Isaac gives cinema one of its greatest dance sequences, in case you needed more reason to watch.
Colossal (2017)
Run Time: 109 min | IMDb: 6.2/10
A decidedly unusual twist on the giant monster movie, Nacho Vigolando's Colossal follows Gloria (Anne Hathaway), an unemployed writer who moves back to her hometown after her boyfriend Tim (Dan Stevens) breaks up with her. After moving into her childhood home, Gloria's heavy drinking starts to take a toll on her before she starts to realize that she may have a significant connection with a towering monster that spontaneously appears over Seoul, South Korea.
Kick-Ass (2010)
Run Time: 117 min | IMDb: 7.7/10
Matthew Vaughn prefaces his wildly successful Kingsman run with this raunchy, raucous action comedy about a comic book nerd who decides to emulate his fictional heroes by becoming a superhero, despite having no training or talent for fighting. Aaron Taylor-Johnson stars as Dave, a high-school nobody whose DIY vigilante-ways land him in trouble with mob bosses and drug dealers and all kinds of nefarious foes. He ends up partnering a father-daughter pair of heroes, Big Daddy (a ridiculously entertaining Nic Cage) and Hit-Girl (a kickass Chloe Grace Moretz). It's a bizarre, funny, action-packed mess. You'll love it.
Jackie

Brown

(1997)
Run Time: 154 min | IMDb: 7.5/10
After earning acclaim with Pulp Fiction and Reservoir Dogs, Quentin Tarantino made his subtlest feature with Jackie Brown, an Elmore Leonard adaptation that the director still makes very much his own. After middle-aged stewardess Jackie Brown (Pam Grier) is picked up by the FBI, she's pulled between her arms-dealing boss (Samuel L. Jackson), the feds that are after him, and saving her own skin. With an all-star ensemble that includes Robert De Niro and Robert Forster (who earned an Oscar nomination), Jackie Brown is a throwback to the blaxploitation genre, which started in the '70s, of which Grier was a big part of. It's a tense, sexy, and desperate story with a wonderful soundtrack to boot.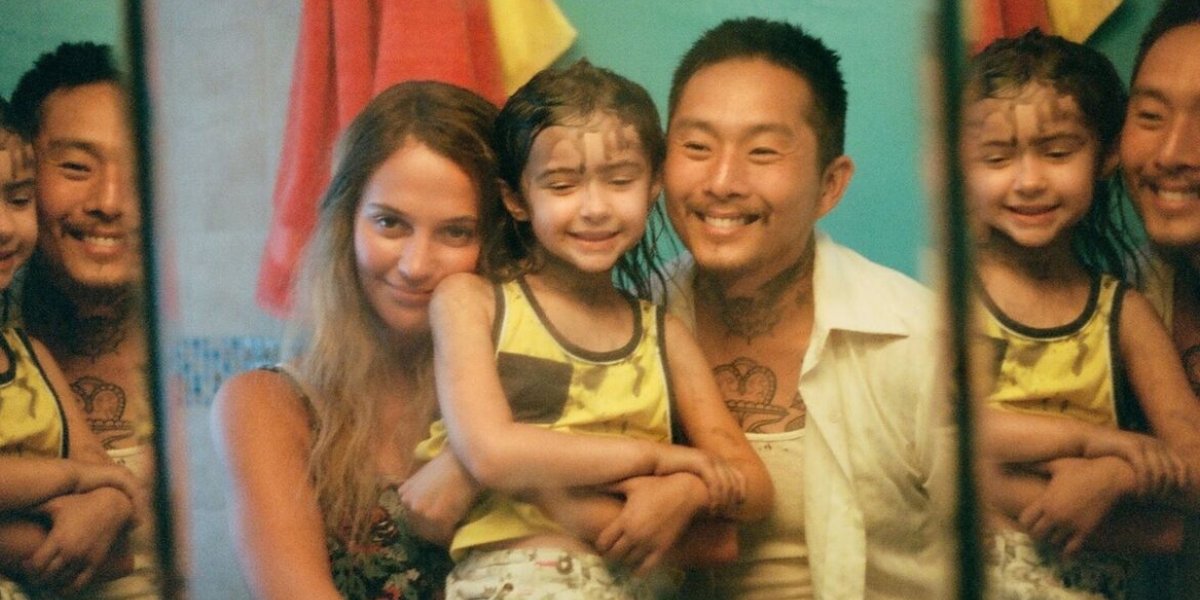 Blue Bayou (2021)
Run Time: 117 min | IMDb: 7.1/10
Justin Chon writes, directs, and stars in this moving drama about an American man facing deportation. Chon plays Antonio, a man born and raised in Louisianna. Alicia Vikander plays his wife, Kathy. The two face a seemingly insurmountable hardship when Antonio's past comes back to haunt him and his citizenship is called into question, threatening the future of their family in devastating ways.
Gravity (2013)
Run Time: 73 min | IMDb: 7.7/10
George Clooney and Sandra Bullock star in this tense thriller from Alfonso Cuaron about a space mission gone wrong. Very wrong. Bullock plays Dr. Ryan Stone, a medical engineer on her first space mission after losing her daughter while Clooney plays an experienced astronaut named Lieutenant Matt Kowalski. The two struggle to stay alive after rogue space debris ruins their ship and any chance of making it back to Earth.
Promising Young Woman (2020)
Run Time: 113 min | IMDb: 7.5/10
Carey Mulligan gives a magnetic turn as a woman out for revenge in this directorial debut from Emerald Fennell. Mulligan plays Cassie, a young woman haunted by past trauma who makes it her job to educate men who routinely take advantage of women — by whatever means necessary. Her quest for justice quickly takes a dark turn when she's confronted by the life she thought she'd left behind. It's a violent, cutting meditation on rape culture and the systems in place that let it flourish, and Mulligan's never been better.
American Psycho (2000)
Run Time: 101 min | IMDb: 7.6/10
Christian Bale stars in this horror thriller from director Mary Harron that focuses on a wealthy New York businessman with bloody habits. Bale plays Patrick Bateman, an investment banker seemingly dissatisfied with his life of excess and envious of his successful colleagues. To cope, he entertains psychotic fantasies that see him hacking prostitutes up with chainsaws and torturing his co-workers. It's an edge-of-your-seat gorefest that leaves you questioning any sense of reality you may have in the end.
Jurassic Park (1993)
Run Time: 127 min | IMDb: 8.1/10
The theme song. The dinosaurs. And Jeff Goldblum. Just a few reasons why this sci-fi flick kicks ass decades after it hit theaters. Steven Spielberg's adventure epic imagines a different kind of amusement park, one where dinosaurs are the main attraction. Of course, before opening to the public, the billionaire investor of said park invites archeologists and scientists to evaluate how safe it is — for the cloned creatures and future human guests. The answer: not very. There's a reason this film spawned a hugely successful franchise. In terms of world-building, it just doesn't get any better.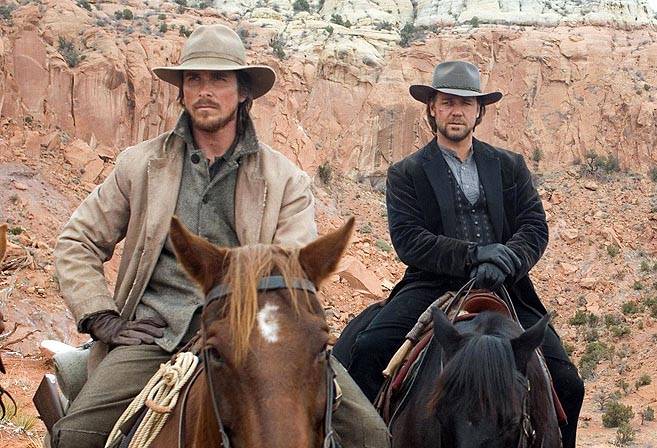 3:10 To Yuma (2007)
Run Time: 117 min | IMDb: 7.7/10
James Mangold directs this gritty Western starring Russell Crowe and Christian Bale. Bale plays Dan Evans, an impoverished rancher and Civil War vet who owes a debt to a local businessman that threatens the life of his farm. To pay it, he agrees to transport the notorious outlaw Ben Wade (Crowe) to a train departing for Yuma prison. The pair have to survive Wade's many enemies and the attempt by his own gang to rescue him, but the action takes a backseat to the back-and-forth between these two men who both carry demons they're trying to escape.
Raging Bull (1980)
Run Time: 129 min | IMDb: 8.2/10
Robert De Niro stars in this boxing drama from Martin Scorsese playing famed fighter Jake LaMotta. LaMotta succeeded in the ring because of his infamous temper and violence but those same traits are what led him to run away from the mat. De Niro plays LaMotta with a kind of swagger and ruthlessness that's magnetic on screen, even though the character see-saws between hero and villain in his own story.