1. Sonya Deville
I don't need to tell you who Sonya Deville is. She's the first openly lesbian WWE Superstar, and also the first Superstar to be out at the time they signed with the company. In fact, Sonya came out on television in the first episode of the 2015 season of WWE's Tough Enough reality show. Although she didn't end up going far in that competition, she got signed to NXT all the same, and made her Main Roster debut in late 2017 as part of Paige's short-lived faction Absolution. Since then she's kept working with her best friend Mandy Rose, and when WWE remembers that they have a women's tag division, the two wrestle as Fire And Desire.
You could certainly make the case (and I have) that Sonya has yet to receive the respect she deserves in WWE. She's a fantastic wrestler, and could absolutely sustain a solo push instead of just playing supportive sidekick to Mandy. Still, even if she wasn't in the Women's Money In The Bank match, the way she carried Mandy up the ladder like Samwise Gamgee at Mount Doom made her look pretty impressive. She also does her best to be there for the LGBTQ community despite what seems like minimal support from WWE, and she'll appear (along with her girlfriend) on the upcoming season of Total Divas.
2 . Fred Rosser, AKA Darren Young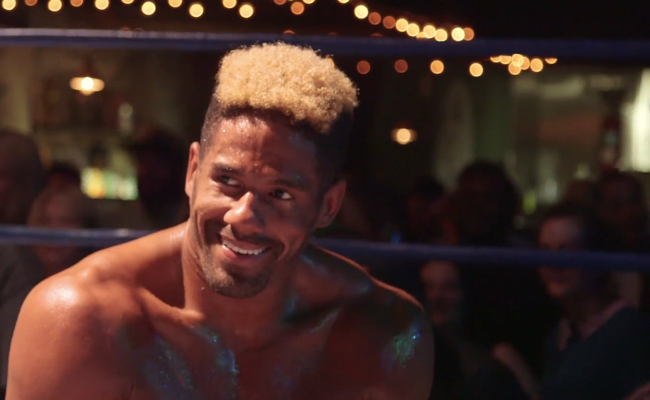 I'd like to think that if Darren Young had debuted in WWE a few years later, things would have gone better for him. On the other hand, considering everything that still goes on there, it's hard to be confident even in that. Young debuted in 2010 as part of Nexus, and publicly came out as gay in 2013. That made him the first WWE Superstar to come out while still actively wrestling. At the time, he was in the Prime Time Players tag team alongside Titus O'Neil. They briefly held the Tag Team Championship during a 2015 feud with the New Day, which was the only Title Darren held during his years in WWE.
The team was unceremoniously broken up in late 2015 without even a storyline to explain why, and Darren disappeared from TV for a while. He reemerged in 2016 with Bob Backlund as a manager and "Make Darren Young Great Again" for a slogan. The Donald Trump parody became even less funny after the election happened, and that storyline also ended without fanfare. Darren Young was released in 2017 while recovering from an arm injury. By that time, he'd barely been seen on WWE TV in more than a year.
Since his release, Fred Rosser has been wrestling on the indies under his own name. In 2018 he appeared in Big Time Wrestling and Chikara, as well as Nuclear Heat Wrestling, where he had a great match against another openly gay wrestler, Jake Atlas (more him in a bit). So far this year he hasn't been in the ring, focusing on podcasting and working with LGBTQ charities. He hasn't announced a retirement, however, so there's a good chance we haven't seen the last of Fred Rosser.

3. Charlie Morgan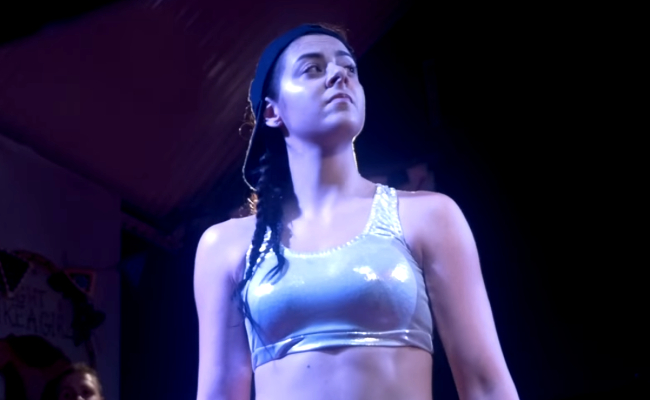 Charlie Morgan, who you may have seen as a recurring guest on NXT UK, is the only pro wrestler I know of to come out as gay in a wrestling promo. In 2017 at the UK women's promotion Pro Wrestling Eve, Nina Samuels was in the ring hinting at Morgan's identity in a heelish way when Charlie grabbed the mic and said "I see what you're trying to do! I see where you're trying to go with that snide comment! What do you think, I'm scared to fucking say it? Do you think I'm going to shy away from the fact that I'm gay?" The crowd erupted in cheers, and Morgan went on to say that being gay doesn't make any difference when it comes to wrestling, but that Eve is a place where everyone can be proud of being different. It's a great babyface promo, and it doubles as a pretty great coming out speech.
Charlie Morgan continues to work at Pro Wrestling Eve, as well as her occasional appearances in NXT UK and working with American women's promotions Shimmer and Rise. As concerned as I'd be about her potential treatment if she signed with WWE, I have to admit I'd be pretty excited to see her face Sonya Deville some day.