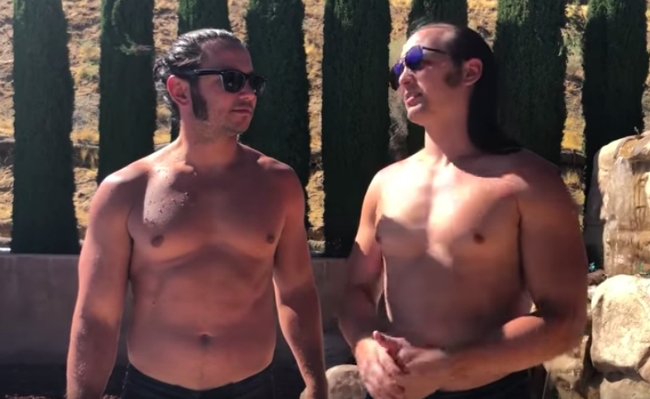 As All Elite Wrestling announces matches and event locations for their upcoming TV show, wrestling fans can still only speculate about what that TV show will actually be like. The Young Bucks have spoken in the past about their commitment to creating a different type of wrestling show from WWE. In a recent interview with Decider, the Jackson brothers and Tony Khan mentioned that AEW plans to avoid what they see as a big problem in current mainstream wrestling (read: WWE) – "overexposure."

In Nick Jackon's words:
"Our characters won't be over-saturated. That's a problem for the current product for mainstream wrestling right now. You see wrestlers way too often, way too many times, and you become fatigued with that character and that superstar, and they lose that superstardom."
Tony Khan added that "It's not about forcing everybody into the show to do one dumb segment just to show them in the show. We're not going to drag people in and make them travel."
Matt Jackson agreed with Khan's statement, saying:
"I don't think everybody has to be on the show every week, necessarily. Like if they're not needed like Tony said, maybe they stay home that week. Or we just give them a little bit in the back. Sometimes it's just too much. But if we give them a little bit of flavor every week or every other week I think it would be fine. I really do."
The All Elite Wrestling executives connected this to AEW's day one mission statement of being a more wrestler-friendly company, something they've said will come about because of their lighter work schedule rather than things like providing healthcare and other benefits for most wrestlers. According to Nick,
"We already have a lot of wrestlers in our contracts, so we don't need to have them weekly. So some wrestlers might not even be on them every single week of the year. So a lot of people are going to have great schedules that are way better than any wrestling company in the world."
Though these schedules should be easier on wrestlers' bodies than those of other companies, they're also different from what some fans expected. For example, while Joey Janela said in March that his AEW contract would allow him to continue working for promotions like GCW, PWG, AIW, and Beyond and that he planned on remaining active in on the independent scene, he now says he's exclusive to AEW after their TV show starts "Outside of Spring Break, of course. Maybe I'll try to weasel myself onto a few more GCW shows." As GCW advertises Janela's "Curtain Call," Pacific Northwest indie DEFY Wrestling promotes Darby Allin's "last stand" shortly before AEW's TV show starts. As AEW builds a mainstream wrestling alternative to WWE, one of their creative solutions could also be a problem that the American independent scene needs to solve.