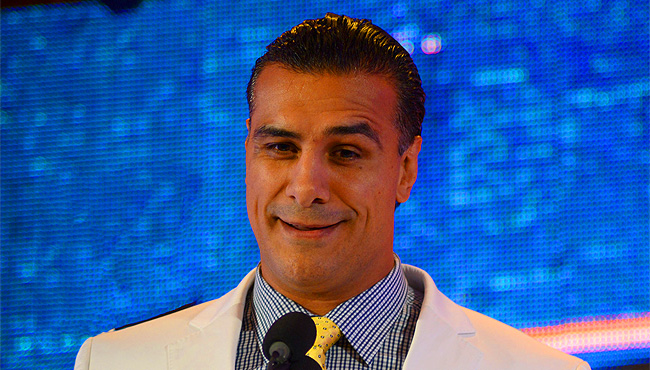 According to The Wrestling Observer, Alberto Del Rio's deal to come back to WWE is pretty sweet. WWE has lightened up on the exclusivity of people they want in the fold as of late, especially in NXT. People can work without signing, and still compete on the independent circuit, like Leva 'Blue Pants' Bates. Some can come in for a handful of appearances without a full-time deal, like Johnny Gargano, Tomasso Ciampa, or the TNA stalwart James Storm. Del Rio's return appears to be more like Samoa Joe's deal, just incredibly leveled up, because, you know, he's a returning WWE Superstar.
Del Rio's schedule is reported to be much lighter than others, with less scheduled dates than the regular WWE roster. He'll be allowed to finish out his remaining independent wrestling dates, much like Joe was when he was first brought on. There's no word on how much money, but it's easily enough to forget about all the stuff he said about WWE being racist from the top down, and how he only speaks out against promoters and companies who treat wrestlers like they're 'subhuman.'
Del Rio is currently the United States Champion in WWE, but also the Mega Champion in Mexican promotion AAA. While it's being reported that AAA wasn't completely blindsided by his return, they still didn't find out until just before the pay-per-view. AAA President Dorian Roldan left a cryptic (or panicky, depending on how you choose to read it) tweet about more news to come, but we're still waiting.
It was rumored that Del Rio left Lucha Underground over 'creative differences' after last season. While he's bounced around to different independent organizations, AAA was the only one that seemed to stick, but apparently it just wasn't enough. The offline scuttlebutt is, of course, that Del Rio was simply tired of schlepping around the indies, and could live the most comfortably by returning to WWE.