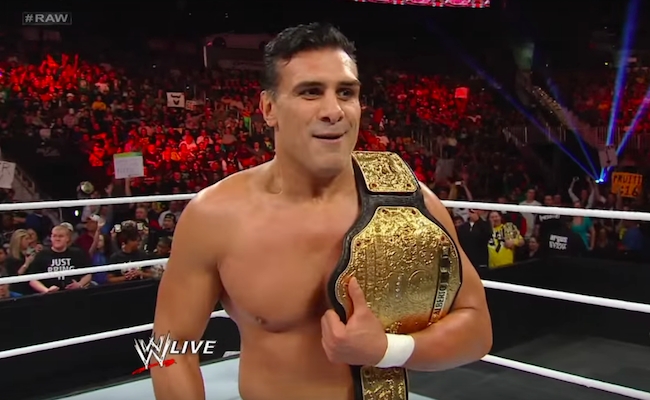 Alberto El Patron/Del Rio has seen his fair shares of ups and downs since leaving WWE (for the second time) in 2016.
El Patron got engaged to Paige, was suspended from Global Force Wrestling due to an investigation (he was later cleared) into an airport incident involving Paige, was stripped as the company's heavyweight champion. (And somewhere along the way, the engagement was broken off.)
Despite the former WWE World Heavyweight Champion teasing retirement in 2019, rumors are circulating that he could return to WWE after a reported meeting with Vince McMahon at WWE headquarters, per Mike Johnson of PWInsider.
According to the report, El Patron arrived at WWE headquarters in Connecticut to film an interview for an upcoming Rey Mysterio project. He also reportedly met with McMahon, where Johnson notes there have been "rumblings" that the boss would be in favor of El Patron returning to the company.
El Patron's deal expires next month, according to the report, which could open up a return after WrestleMania. The possibility the 40-year-old El Patron arrives in McMahon's company for a third time seems strange with relative success in Impact Wrestling after a forgetful return to WWE.
He also publicly trash Triple H and the company throughout his tumultuous relationship with Paige while she was still a WWE employee and he toured the indies. That's never stopped talented wrestlers from heading back to WWE, and it likely won't now. Alberto claims he has buried the hatchet with all of the higher-ups in WWE, but it does make for an awkward return should it happen. And of course, fans aren't too fond of seeing El Patron these days, not even in Impact.