Since All Elite Wrestling's rally in Jacksonville just under one month ago, the burgeoning wrestling promotion has been busy building both its roster and hype for its endeavors. AEW has signed several popular independent wrestlers and is rumored to be going after some bigger names, as well as a TV deal. Additionally, the involvement of Kenny Omega, no longer under contract with NJPW as of the end of January, began to be seriously teased on Being The Elite, with the former IWGP Heavyweight Champion shown being haunted by a ticking sound (in the same way AEW roster members were ahead of the announcement of the promotion's existence) at the end of the most recent episode.

A countdown clock to the previously-announced Double or Nothing Ticket Announcement Party at the Talent Pool at the MGM Grand (the Double or Nothing show will take place at the MGM Grand Garden Arena), hinted to be on Omega's lost cell phone, was shown in the previous episode of BTE.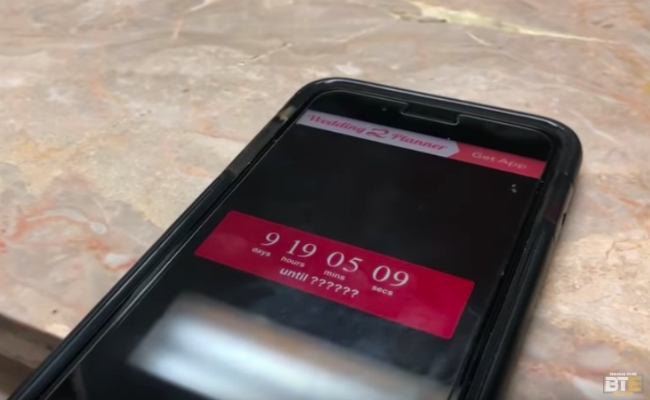 For some reason, a partnership between Mexican lucha libre promotion AAA and AEW was announced on social media an hour before the start of the announcement party. This partnership looks like it could clear up the issues that could have stemmed from Pentagón Jr. and Rey Fenix making an agreement with AEW while also under contract with Lucha Underground. (El Hijo del Fantasma, who recently filed a dispute against the El Rey Network and the company that produces LU, responded positively to this announcement and immediately brought up a possible match with Cody.) This announcement also raised questions about the status of AAA's relationship with Impact Wrestling (which is currently based in Canada, but mostly runs shows in the U.S.) and whether an AEW-Impact alliance could be possible as well.

Given these recent events as well as the rumors of the Best Friends (Beretta and Chuckie T) jumping ship from ROH/NJPW for AEW, those turning up at or tuning into the Double or Nothing Ticket Announcement Party no doubt expected more than just an announcement about tickets. They ended up seeing several new members of the AEW roster and wrestlers from other promotions who will perform at Double or Nothing as well as learning the participants for multiple matches for the May 25 card.
The event was set to begin at 6 PM PT/9 PM ET on February 7, 2019. It started streaming on social media platforms associated with BTE, AEW, the Young Bucks, and Brandi Rhodes earlier, showing shots of wrestling fans waiting by the pool and of Conrad Thompson, PWG's Excalibur, and Alex Marvez speculating about the upcoming announcements and future of AEW. MJF also stopped by to cut a promo as the members of the audience chanted, "Asshole!"
Further talk by Thompson and Marvez was interrupted by Sonny Kiss, also known as Lucha Underground's XO Lishus, who announced that he will perform at Double or Nothing. Kiss said, "So I hear AEW is for everyone. Well, Sonny Kiss is for everyone. So with that being said, I have some exciting news. I will be at Double or Nothing. Now, while you may see me out there shaking my ass, on May 25, you can guarantee I'll be kicking it too. And you can seal that with a kiss." After Kiss's exit, Marvez said that he was "a Brandi acquisition."
Cody then made his way to the podium to a chant of "Thank you, Cody!" before he even started talking. His opening statement of "If not us, who? And if not now, when? Guys, it kind of feels like… this is a revolution" was met by chants of "A-E-W."
Cody brought up Matt Jackson's announcement of the partnership with OWE and announced the previously-announced partnership between AEW and "historical Mexican promotion, dynamite promotion AAA." He said their brand of lucha libre with a "focus on modern starts" fits with AEW's mission to provide "the best sports-centric pro wrestling show on the damn planet."

The AEW VP then announced that pre-sale tickets for Double or Nothing will go on sale on Monday, February 11, when fans who register on AllEliteWrestling.com will receive a pre-sale code. "General public tickets" will go on sale on Wednesday the 13th.
Cody then welcomed AAA Cruiserweight Champion Sammy Guevera to the stage. Guevara cut a promo about how everyone in AEW will soon "understand that Sammy Guevara is the best ever." He said that he will "steal the show" on May 25.
Hangman Adam Page was the next wrestler to take to the podium. He referenced the BTE storyline that involves him not being allowed to wear full gear outside of the ring anymore. Page also spoke about his quest for the AEW Championship and was interrupted by a pre-recorded promo from his rival, PAC. Page responded to the promo, and "The Bastard vs. the Hangman" was announced as Double or Nothing's first official match.
After a "history lesson" about how the Jackson Five headlined a show in Vegas, Marvez welcomed Matt and Nick Jackson, the Young Bucks, to the podium. Matt Jackson reminisced about he and his Nick's childhood dream of becoming professional wrestlers. Nick Jackson then claimed that "You can't even see tag team wrestling on wrestling programming anymore." He said, "That's all about to change," and vowed to create the best tag team wrestling in the world. Nick asked the audience, "Can tag team wrestling be the main event?" to which the crowd responded with "Yes!" chants.

This led to an announcement of "one of our favorite tag teams to wrestle," the Best Friends. Chuckie T and Beretta cut a short promo about changing the world "with the power of friendship."
This was followed by an "unexpected appearance" by the Lucha Brothers, "answering the challenge laid out by the Young Bucks just days ago." Fenix superkicked Nick and Penta hit Matt with a package piedriver. This attack was met with cheers and chants of "holy shit!" Fenix cut a promo on the Bucks for calling them the second best tag team in the world and called the Lucha Brothers "the best tag team in the universe." His brother followed this up with a promo in Spanish. The Young Bucks were helped away from the pool area.
Thompson then mentioned the "rumor and innuendo that there's going to be some ladies in action" at Double or Nothing. AEW Chief Brand Officer Brandi Rhodes was welcomed the stage to deliver news about the women's division. Rhodes first led the audience in wishing her brother Jason a happy birthday, then got down to business.
Rhodes recapped her initial statements about AEW's women's division, which will include "fantastic Japanese women's wrestlers." Rhodes said two Japanese women will perform at Double or Nothing, Yuka Sakazaki, one half of TJPW's Tokyo Princess Tag Team Champions, and Aja Kong.

Rhodes apologized for Kong and Sakazaki not being able to be there in person and announced another female AEW performer, Kylie Rae. Rae made a speech about being "honored to be part of this amazing company," and swore to "take AEW's women's division by storm." Rhodes then announced the presence of "the American Kaiju" Nyla Rose, who immediately started beef with Kylie Rae. The two women did not fight, but got close.
Excalibur then took to the podium. After saying that "AEW is all about collaboration. AEW has its sights set globally," he welcomed three men from "the best place in the world" to the stage, SCU. Frankie Kazarian announced that the official Double or Nothing after party will be called "SCU All Night" and will be hosted by the trio.
CIMA and two executives from OWE were then welcomed to the stage by Excalibur. "We will bring five thousand years of kung fu to the US… something that has never been done in the history of professional wrestling," said the company's Vice President. OWE CEO Dragon Fu also described this relationship as a partnership between the U.S. and China.
Christopher Daniels then spoke about his history with CIMA and challenged the Dragon Gate legend "and two of [his] best men]" to a match against SCU at Double or Nothing. CIMA accepted with a handshake.

Marvez and Thompson then announced "one final announcement," which led to the crowd chanting, "Kenny!" A video played of the timer on the cell phone from BTE counting down, followed by a graphic that showed Kenny Omega's silhouette. After a few moments, Omega entered the venue, with a graphic giving him the title of "Executive Vice President" also held by Cody and the Young Bucks.
Omega apologized for leaving fans waiting, but he couldn't announce his AEW involvement earlier for legal reasons. "I didn't put pen to paper until this morning, but I am very happy and excited to announce that yes, I am… now a full-time member of the AEW roster." Omega said that the platform given the Elite by the Khan family and the support of the fans will allow them to "push this thing bigger and better before."
Omega said he saw at All In that "you guys understand what 'Change the World' really means," and wondered why "it couldn't be like this all the time." He said he no longer has to try to explain his catchphrase in words because "the cast and crew of All Elite Wrestling will finally be able to show you just how we will change the world."
At this point, Omega's speech was interrupted by the sound of Fozzy's "Judas." Chris Jericho walked to the podium and exchanged words with Omega. The two had a pull-apart brawl until Jericho was pushed away, yelling, by security. The event ended with Omega, wearing Jericho's hat, delivering his catchphrase.