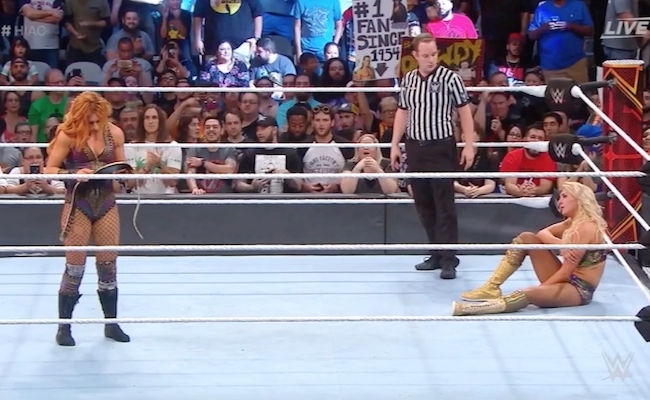 Almost two years to the date she won her first Smackdown Women's championship, Becky Lynch has climbed to the top of the mountain yet again.
Nearly a month after she turned on Charlotte at the conclusion of their triple-threat match for the women's title at SummerSlam, Lynch has rattled off arguably the best run of her WWE career. The two emptied the locker room with a brawl nights after their friendship ended, and things only escalated in the weeks leading up to Hell in a Cell.
The title match opened with chain wrestling, which led to Lynch continuously going for Charlotte's arm in an attempt to end things early. The champ consistently powered out and after escaping another Dis Arm Her, looked to have Lynch in her sights, setting up for a spear late in the match. Instead, Lynch reversed the attack into a rolling pinfall to steal the title for her second reign.
https://streamable.com/a71et
After the match, Charlotte looked to shake hands with Lynch. She responded by holding the belt up high and talking trash to the former two-time Smackdown Women's champ.
This rivalry is far from over, and with Carmella apparently set to move on with R-Truth, it would appear the duo will battle for the foreseeable future.