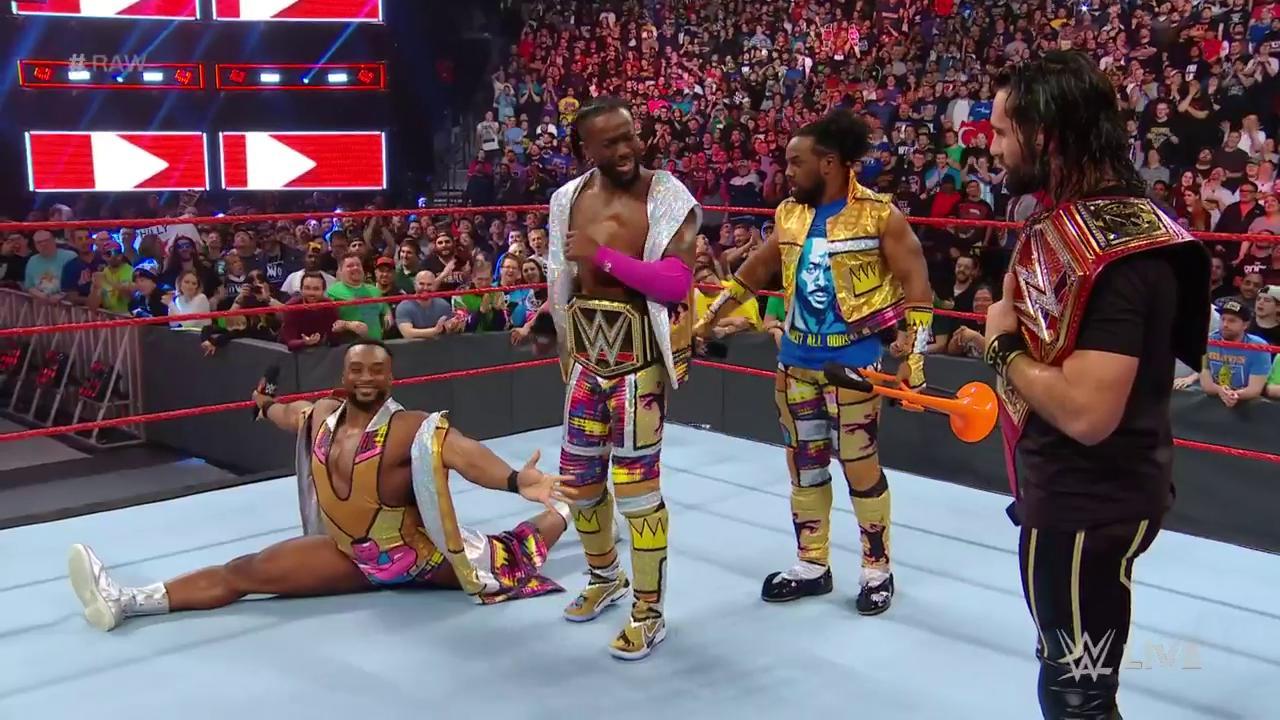 Between Kofi Kingston's historic WWE Championship win at WrestleMania 35 and celebrations on both Raw and Smackdown, it's been a hell of a week for The New Day.
Unfortunately, it looks like that run of fortune is over. Per an announcement made on social media on Thursday, Big E announced that he'd "made mincemeat" out of his meniscus, adding, "bye for a bit." You can see the tweet and the moment the injury occurred below:
Big E was part of the Smackdown six-man tag team main event on Tuesday, with The New Day taking on Sheamus, Cesaro, and Raw's Drew McIntyre. If you want to know where the "crossbody cooked the cartilage," it's here. If you watch Big E's legs, you can see that he doesn't have the right footing when Cesaro hits him, and it buckles one of his knees.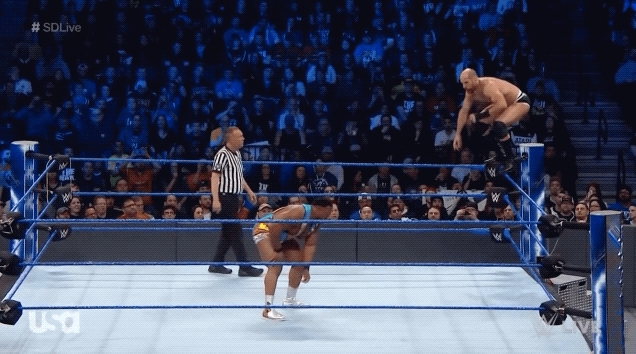 We don't have any confirmation on E's exact injury, as WWE's confirmation doesn't add any new info, but the recovery time for a meniscus tear is around three months. A meniscectomy would require less recovery time, but still keep him out of action for 3-4 weeks. Let's hope the timing of the injury — on the Smackdown before a "Superstar Shake-Up" week — doesn't cause WWE to do anything drastic like split up the New Day members, and that E can stay on television as much as possible at ringside to support Xavier Woods and the new WWE Champion.
Get well soon, Big E.