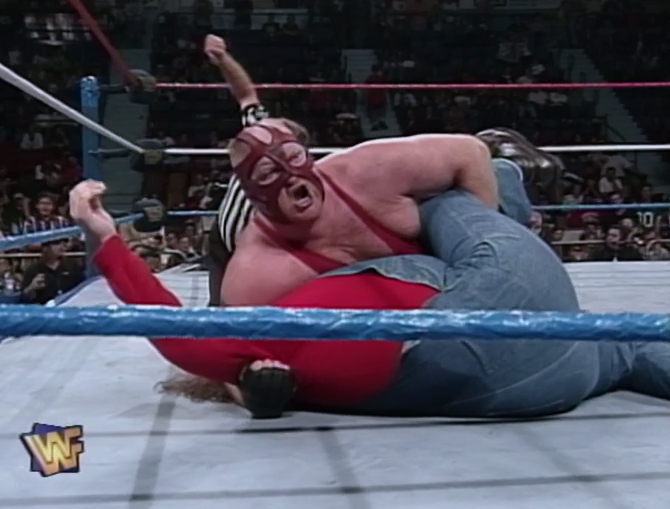 The past few years have been hard for wrestling legend Big Van Vader. The former WCW and All Japan Triple Crown Champion was told by a doctor that he only two years to live, dealt with what a diagnosis like that actually means, started filming a documentary about the experience, passing out after a match in Japan and heading back to the hospital last month for a terrifying-even-for-Vader open heart surgery.
The good news here is that the surgery was successful, and now the man who once had his eyeball pop out during a match and removed Cactus Jack's ear from his head has another scar to show off. Look at this thing:
He's joking, but I applaud any doctor who had Big Van Vader's life in his hands and had to do open-heart surgery on a 400+ pound mastodon and didn't have a few drinks beforehand. Vader seems in good spirits about the procedure and looks to be feeling a lot better, so let's hope somebody in the front office at WWE figures out he should be in their Hall of Fame sooner rather than later.
If not, let's hope their next major surgery takes place at the White Castle of Fear.