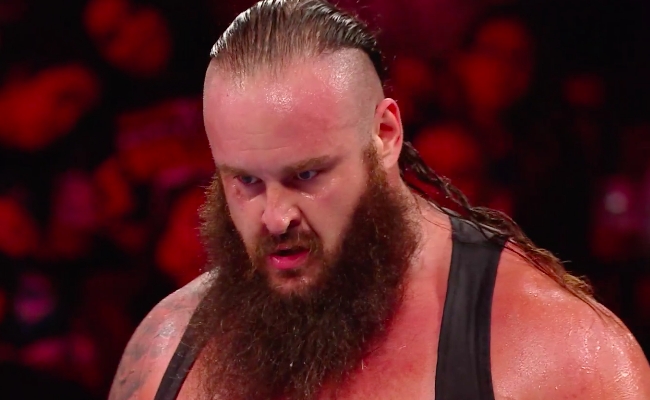 In a collaboration that's been right under our noses for quite some time, Braun Strowman and LeBron James have joined forces, kind of, for a custom pair of sneakers. It comes courtesy of Mache Custom Kicks and you may lose yourself in awe as you gawk at these babies right here:
It would have been very easy for Mache to avoid putting the best call to action in wrestling ("GET THESE HANDS") on these shoes because, well, you know. Live your best life, do what makes you happy, and if you want to wear something on your feet that brags about your hands then you should go for it.

Braun definitely approves, so time will tell if we ever see these in the ring.
And while "LeBraun Strowman" is absolutely the No. 1 overall draft pick for basketball player/professional wrestler shoe mashups (LeBron James Ellsworth comes in dead last, by the way), here's some more custom kicks we'd like to see if the insanely talented Mache is looking for something else to do:
GET THESE SHOES. (Come on, WWE, give us a way to easily get these shoes.)
Subscribe, rate, review the With Spandex podcast!
[protected-iframe id="3fef4044e5507b6fcb78c3b3c0a08208-60970621-10222937″ info="OMNY" width="100%" height="180″]