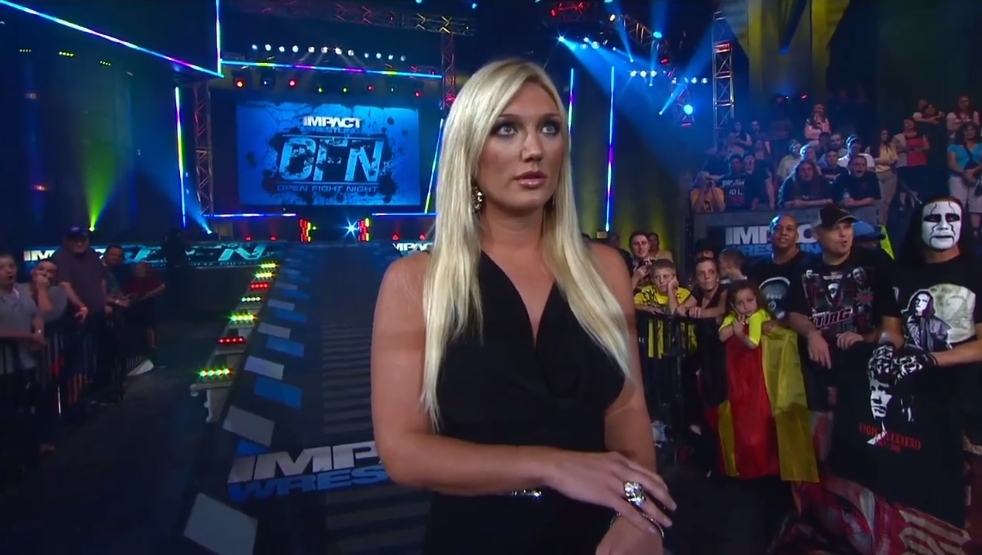 After her run as the head of the Knockouts division and failed marriage to Bully Ray on Impact Wrestling, Brooke Hogan has spent most of her time trying to launch a new women's wrestling promotion, trying to get Ronda Rousey to choose that new promotion over WWE, and periodically starting terrifying rumors that her dad is coming back.
The latest version of that rumor is that Hulk might not be coming back any time soon, but Brooke might. In an interview with Access Live about her appearance on the Miz-hosted The Challenge: Champs Vs. Stars, Hogan mentioned that she's been thinking about getting into the ring again, mostly because everyone wants one specific match.
"I'm considering it. I'm thinking about it. I have had training, probably not enough. I actually own my own female league that I am now doing. That's a whole new ball of wax. I can't really say much about it. I shouldn't have even brought it up. I think about it. Everybody wants me to wrestle Charlotte Flair, so who knows?"
[breathes through teeth] Do they?
You can check out her answer to the question at the 3:20 mark. While it's not out of bounds to assume very few people want to see Brooke Hogan wrestle Charlotte Flair — which in second-generation wrestler terms is sorta like hoping David Sammartino wrestles Eddie Guerrero — Brooke seems pretty down to earth here, so we'll remain cautiously optimistic about that Daughters of Wrestling promotion. Let's work our way through any existing Beefcake and Nasty Boys children before we try to take on the Flairs.