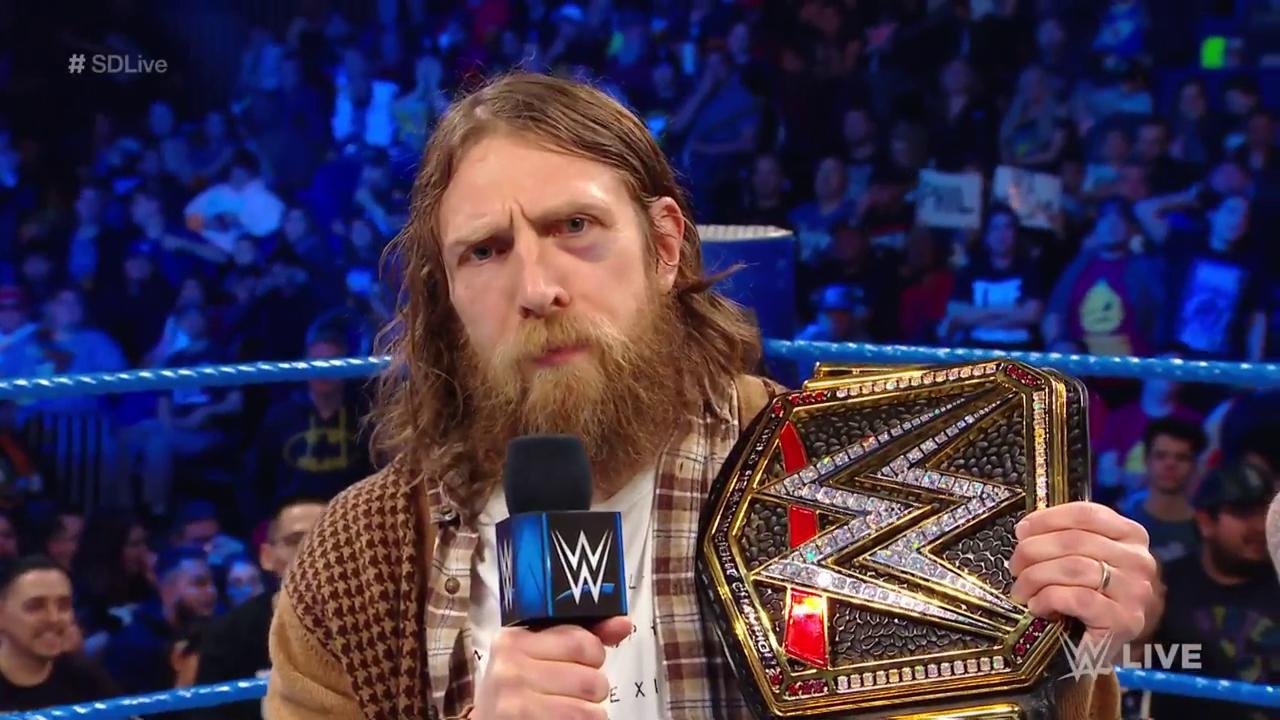 Ever since WrestleMania, we've all been a bit worried (again) about Daniel Bryan. He reportedly suffered an undisclosed injury, but WWE has said nothing about it, or about when we can expect the former WWE Champion to return to TV. Considering Bryan's history, a lot of people couldn't help speculating that this might not bode well for his health or the future of his wrestling career. Honestly, we still don't know very much, but reports out today make things sound a lot better than some were fearing.

According to Dave Meltzer at the Wrestling Observer, Daniel Bryan has been medically cleared to return to the ring, and it's just a matter of finding the right moment to reinsert him into the storyline. He was originally supposed to have a title rematch against current WWE Champion and Hero of WrestleMania Kofi Kingston at the Money in the Bank PPV, but after he was hurt at Mania that role was given to Kevin Owens, who turned heel earlier than planned for the occasion.
Now that Bryan's ready to come back, it's possible he'll show up during or after the title match at MITB to reignite that feud, but it's also possible he won't reappear until the following Smackdown. In any case, he's also being advertised for title matches with Kingston at house shows, so despite the lack of detail on his exact injury, it sure sounds like he's doing okay.