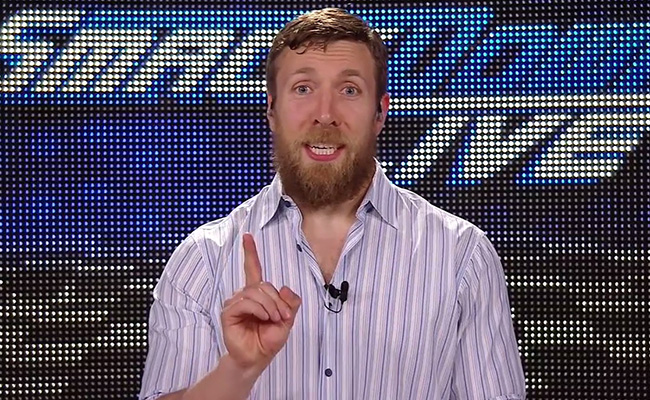 WWE doctors have finally cleared Daniel Bryan for a return to in-ring action, as the company announced on Tuesday. Bryan, currently serving as Smackdown's general manager, has been held out of wrestling action for more than two years due to his history of concussions, but he has finally been cleared by doctors in and out of WWE to the company's satisfaction.
Bryan underwent a full review of his medical history and received comprehensive neurological and physical evaluations independent of WWE. He was cleared by each doctor as well as WWE's Medical Director, Dr. Joseph Maroon.
Bryan has been open about his road back to the ring and how much he's wanted to be back, and even hinted at a potential return in a recent interview, noting that his WrestleMania storyline has been written to include an in-ring appearance in case he was cleared in time.
That is now the case, with most expecting Bryan to find himself involved in a match at WrestleMania with Shane McMahon, Kevin Owens and Sami Zayn. Bryan's appearance on Smackdown tonight is now going to be must-see WWE television as the wrestling world has long been waiting to welcome one of the best in-ring performers in recent history back into the fold. If nothing else, the "YES!" chants tonight and at WrestleMania will be deafening.
Subscribe, rate, review the With Spandex podcast!
[protected-iframe id="3fef4044e5507b6fcb78c3b3c0a08208-60970621-10222937″ info="https://omny.fm/shows/mcmahonsplaining/episode-31-karlee-perez-king-cuerno/embed?style=cover" width="100%" height="180″ frameborder="0″]