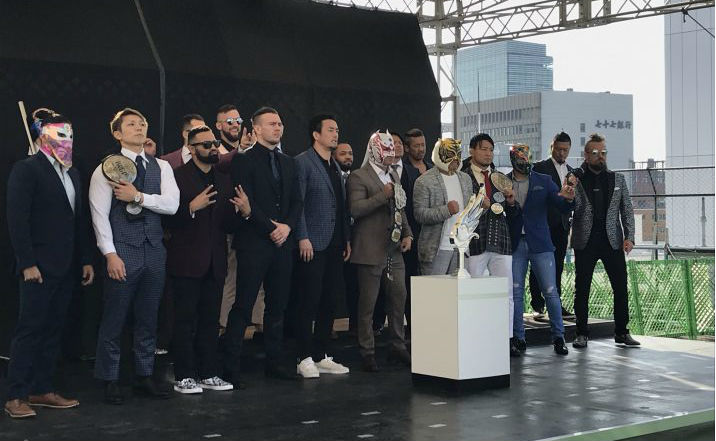 Before New Japan Pro Wrestling's Best of the Super Juniors tournament, a great annual tradition for people who enjoy wrestling matches, there is the BOSJ press conference. This is low-key a great annual tradition for people like me who enjoy both red carpets and learning the answers wrestlers come up with for the question, "What kind of formal clothes would my character wear if my character had to wear formal clothes to a work event?"
Shared interests in wrestling, fashion, and judging people are why Elle Collins and I did Wrestle Kingdom 13 predictions and analysis based only on press conference fashion earlier this year, and for the same reasons, I have now come up with a definitive With Spandex power ranking of every wrestler in Best of the Super Juniors 26 based only on what they wore to the press conference. Wrestlers will be judged on their outfit and what it says about their character's chances going into the tournament. (There's also a "real" "more serious" preview of BOSJ here.)
Is There Any Evidence A Strong Performance In The Fashion Gauntlet That Is An NJPW Tournament Press Conference Correlates With A Strong Performance In Its Associated Tournament?
No, there is no evidence of any connection between how well a wrestler does in a tournament and the impression he makes with his outfit at the press conference beforehand!
Wouldn't A Fashion Expert Be More Qualified To Do This Ranking Than A Wrestling Blogger?
Possibly, so I enlisted my roommate Brea, who is a model, to provide some input on the BOSJ press conference looks. According to Brea, overall, judging from mannerisms as well as outfits, "half of them looked kind of douchey and half of them looked weird as f*ck," which is a pretty accurate summary of most casts of wrestling characters. Her fashion winners of A-Block were Titán, Dragon Lee, Shingo Takagi, and Marty Scurll, with Taka Michinoku "dead-ass last" and Kanemaru second-to-last. Yoh, Rocky Romero, and El Phantasmo won B-Block, with Taguchi, somewhat appropriately, bringing up the rear.
Okay, now it's time for my ranking, which is less informed about fashion and more informed about the wrestlers!

20. Ryusuke Taguchi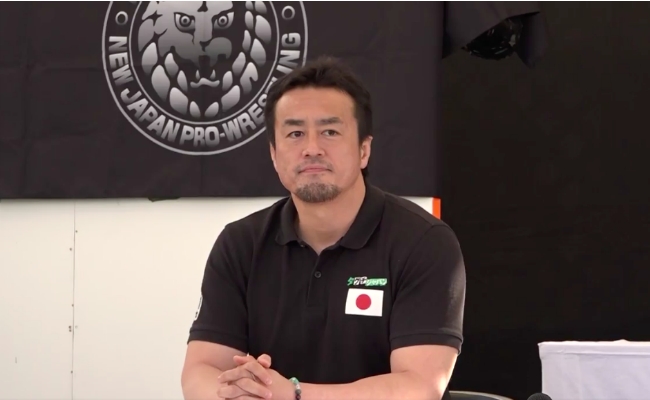 Taguchi's black pants, black polo press conference outfit is a step up from his ring gear that could fall apart at any time, but a step down from what almost everyone else in the tournament is wearing. I feel like this man is going to try and sell me a cell phone or maybe washing machine and am not confident his head is in the game for BOSJ 26.
19. Taka Michinoku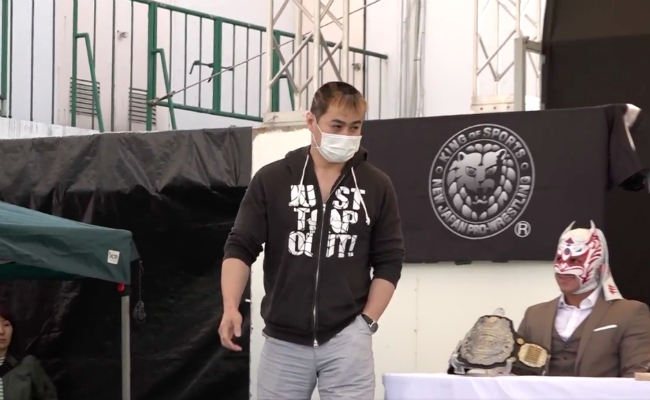 Taka Michinoku did not try at all. The only reason he's not the lowest ranked wrestler on this list is that that fits his character so well and also he did not try so hard that it might be a power move. It's bad, but you have to respect it in a way.
18. Yoshinobu Kanemaru
Kanemaru looks a lot nicer than one might expect from his character with his navy jacket, matching v-neck, and white-pants, but he still has one of the lowest effort outfits at this press conference. He exceeds expectations, but expectations for the drunk uncle of NJPW are very low!
17. Tiger Mask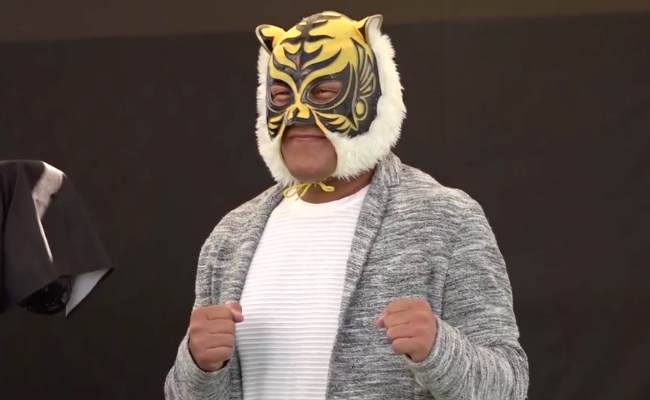 With Tiger Mask's white long-sleeve tee and gray cardigan he looks like he could be the most stylish dad at a farmer's market, but not like a tournament winner! This is an underwhelming press conference look for the veteran competitor.
16. Taiji Ishimori
Taiji Ishimori is an outfit repeater! This is the same suit he wore to the Wrestle Kingdom presser – I remember that jacket lining with the little skulls! This is a very disappointing performance from the Bone Soldier.

15. Ren Narita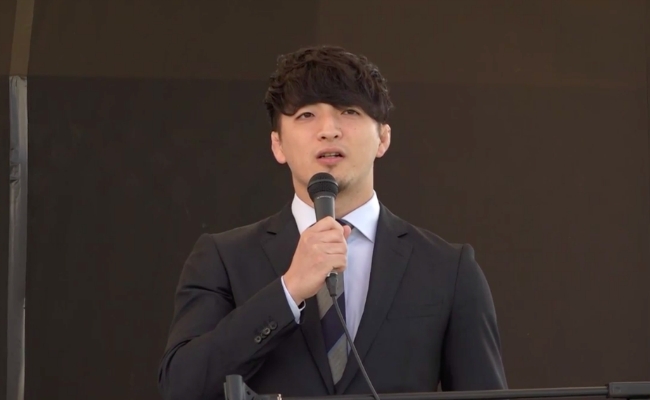 Ren Narita somehow looks even younger in a suit, like a teenager. He's also clearly smaller than everyone else in BOSJ. He tried, but he doesn't give the impression he'll be taking home the trophy.
14. Bushi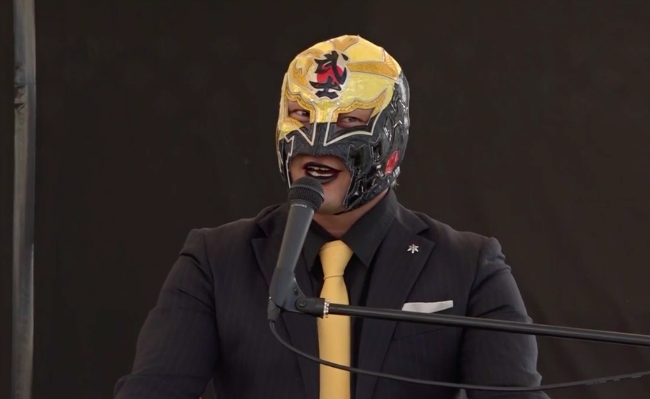 For Bushi, a full suit and only one over-mask that I think we've seen before is very low effort! Yes, the second mask matches his suit perfectly and his lipstick is flawlessly applied, but we know he can do better!
13. Robbie Eagles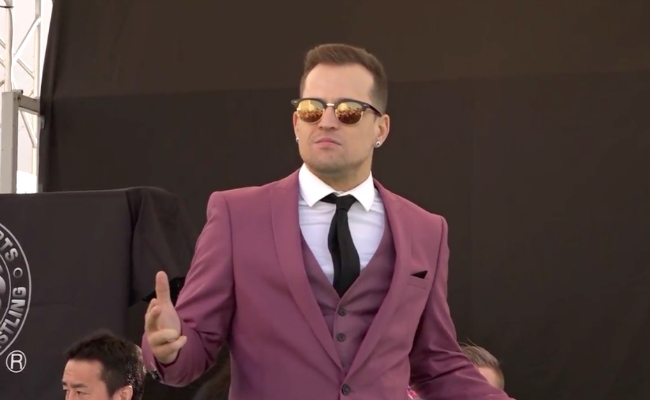 Robbie Eagles looks pretty good and I like that both of the Bullet Club B Block boys wore pink suits. This look puts him in the middle of the pack, which is realistically also where he'll end up in terms of points.
12. Bandido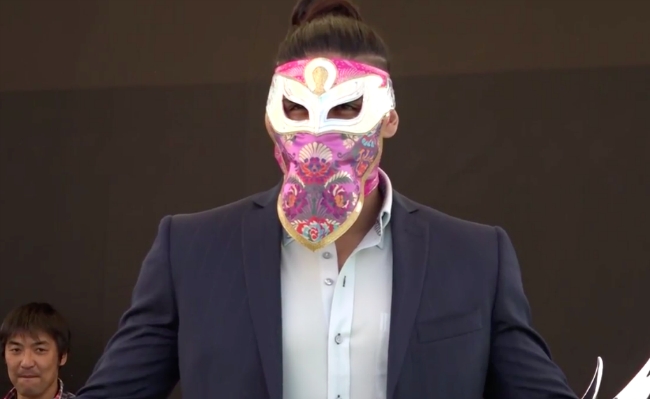 Bandido is another person on this list not afraid to wear pink, which he shows in a more exciting way with his floral mask variant. But maybe it's the material of the mask or maybe it's the lack of the tie (or sombrero?), but something about his look seems incomplete, which does not send a good message about his upcoming tournament performance.
11. Will Ospreay
Will Opsreay's black suit is a flattering and grown-up choice, but not that exciting!

10. Jonathan Gresham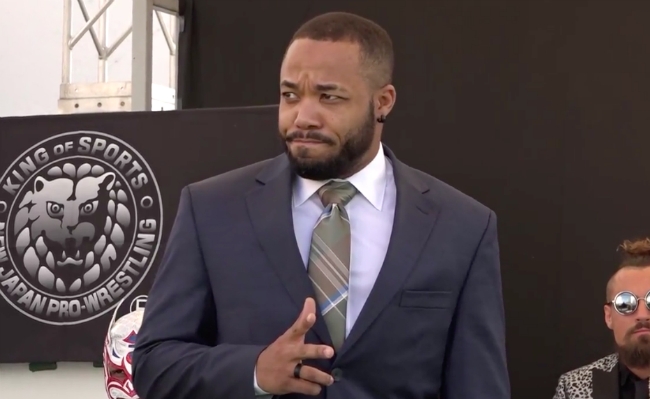 Jonathan Gresham looks chill and respectable rather than flashy, which is kind of his whole thing. If I had to pick someone out of this lineup to represent me in court, it would be Gresham.
9. Sho
Sho shows up having dyed his hair back to its natural black and wearing a bold choice of suit. I'm not sure that it all works, but it's a departure from the Roppongi 3K aesthetic and shows that he means business in this singles tournament.
8. Rocky Romero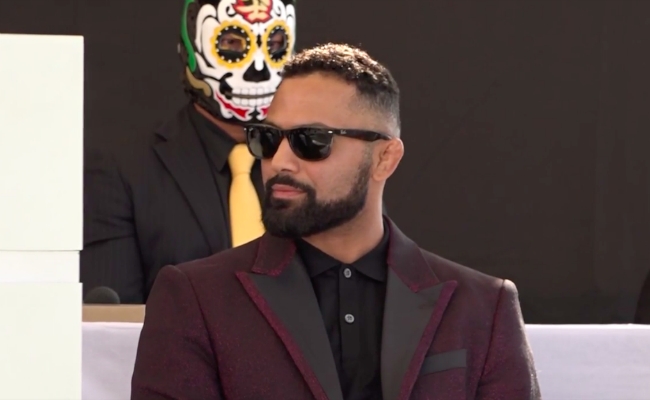 Rocky Romero chose a flattering color scheme for his press conference suit, which is nice enough to show he's serious about being back in this tournament. It also makes him look like either a groomsman or someone who's going to the Grammys but isn't nominated for anything.
7. Marty Scurll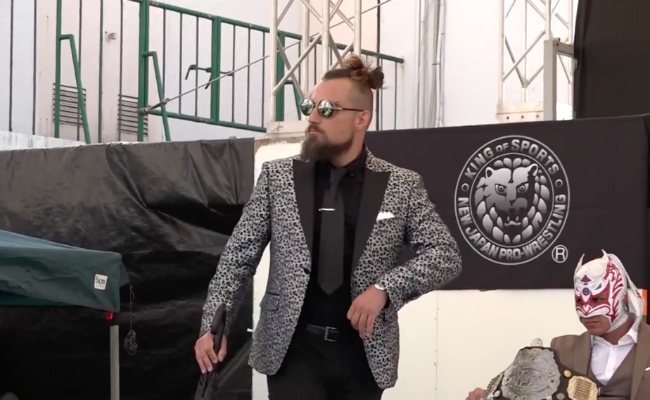 Marty Scurll serves a high-effort, very groomed look at this press conference with his black and white leopard print jacket and little ponytail that sits on top of his head. Scurll in a suit doesn't make quite as much of an impression as some of the other guys because he shows off his goth-dandy style every chance he gets, but he still makes the impression that he's not going to coast in this year's BOSJ.
6. Titán
Titán's outfit is all about making his reflective mask pop. This is a man who has mastered the timeless proverb, "Remove one accessory before you go out."

5. Yoh
Yoh is one of several people on this list who look very well-dressed for an outdoor wedding. He looks great in a way that gives you an idea of his personality.
4. Douki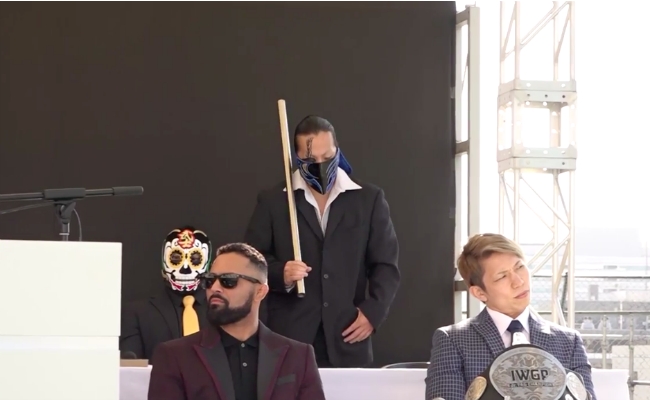 Douki's outfit looks more like a costume than anyone else's at the press conference. He goes full retro yakuza with the suit, his makeup looks good, and he carries a pipe around threateningly enough it seems like he could attack a person or thing with it. (The pipe counts as an accessory here.) As a last-minute addition to the tournament, he had more incentive to be memorable than most and I think he succeeded.
3. Shingo Takagi
Shingo Takagi loves a camo-patterned suit jacket. I don't know why or where he gets them and I relate to the luchadors in the background of the above screencap. However, the combination of confidence and unconventionality on display here makes The Dragon look like a real contender! He's definitely the guy I most believe could beat people up based purely off press conference fashion.
2. Dragon Lee
Dragon Lee's brown suit isn't the boldest choice in the lineup, but it is slightly bold, flattering, and compliments his mask, which I think is the same one Ishimori snatched last tour. The IWGP Junior Heavyweight Champion looks professional in a manner befitting of a babyface champ.
1. El Phantasmo
El Phantasmo looks fittingly sleazy in his light pink suit with a black shirt. It's a good look for him without looking too respectful of the occasion for a guy who teabagged a former champion with an ice pack on his first night in NJPW. It might be partly because he's new, but I think ELP made the strongest impression via fashion at the Best of the Super Juniors 26 press conference.
Does this mean that El Phantasmo will win the tournament and Taguchi will come in last? Probably not, though it's possible! However, now my Best of the Super Juniors 26 press conference outfit power rankings have been recorded for posterity, which is definitely something that needed to happen. Opinions and analysis of the actual wrestling part of the tournament will also be available on With Spandex soon as part of the Best and Worst of NJPW column.